Put shoes and chocolate together, and what do you get? The best Valentine's Day gift for shoe lovers ever.
Texas chocolatier, Andrea Pedraza, is behind this genius idea that combines two of women's greatest loves into one stylish and scrumptious creation.
What makes Andrea Pedraza's chocolate high heels more than just regular shoe-shaped chocolate confections is how closely they resemble their inspiration, the red-bottomed Louboutin pump.
Seriously, the craftsmanship and attention to detail is astounding. White chocolate is used for the insole, red ganache for the signature red sole, and a variety of garnishes for prints and textures like studs, polka dots, and even animal patterns.
These chocolate high heels were made by women for women, but the people who actually buy them? Surprisingly, it's the men. Guys mainly buy them as gifts to be given away, of course, but we like to think that men appreciate food and fashion as much as we do, too.
Andrea Pedraza sells her chocolate high heels through her Dallas chocolate shop CocoAndré Chocolatier. You can purchase them empty like these:
Combining her love for designer high heels with her passion for chocolate, chocolatier Andrea Pedraza has skillfully transformed her pedestrian enthusiasm into delectable works of art (Credit: CocoAndré's Instagram)
Or filled with truffles like this polka-dotted pump, orders of which are what have kept CocoAndré's line very busy the weeks leading to Valentine's Day:
Andrea Pedraza's renowned creations are none other than chocolate pumps, meticulously crafted to resemble the iconic style of Christian Louboutin shoes
Some more of our favorite CocoAndré chocolate high heel designs are below.
Gentlemen, now you know what to get your shoe-loving ladies for Valentine's Day. Actually, gift her with a pair of chocolate high heels any time of the year — a sexy and completely edible Louboutin-inspired shoe filled with chocolate is one gift we won't ever say no to!
The chocolate pumps, available in a range of enticing flavors, are priced between $30 and $55
It comes as no surprise that the chocolate pumps are particularly popular among men, prompting Pedraza to ensure she has a surplus of these edible delights on hand to accommodate last-minute shoppers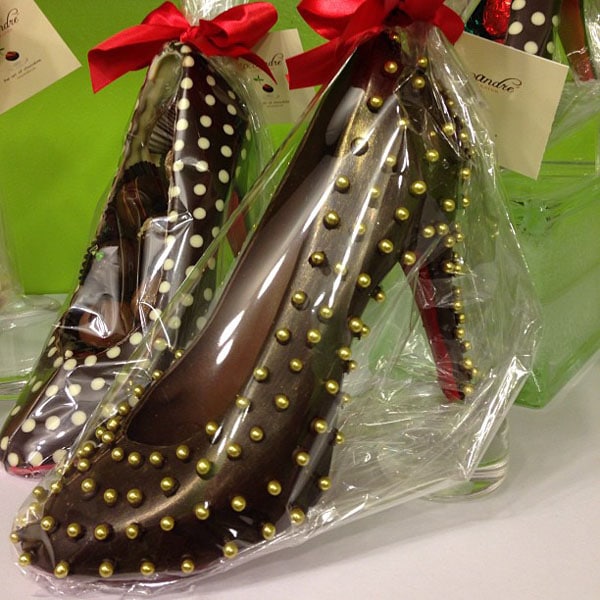 As the countdown to Valentine's Day continues, the collaboration between dedicated florists and innovative chocolate makers like Andrea Pedraza ensures that heartfelt gestures of love and affection are beautifully expressed through their exceptional creations
In the vibrant city of Dallas, a talented chocolatier is making waves with her delectable creations that are as fashionable as they are delicious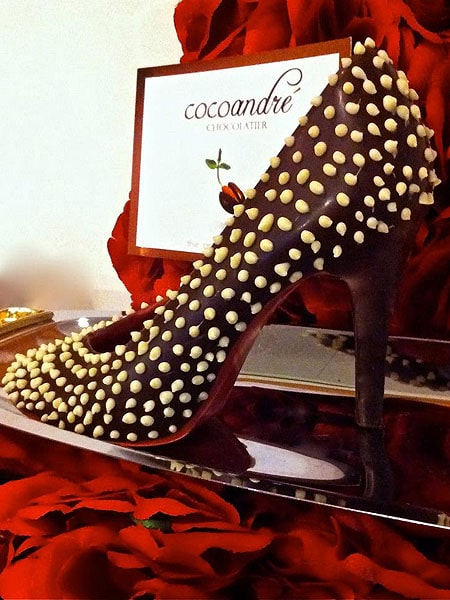 For those seeking extra indulgence, the option to fill the heel with additional chocolates is available at a slightly higher cost