It's getting harder and harder for Emilia Clarke to lie low in public. Even without the long blonde wig she sports as the Queen of Dragons in the Game of Thrones, she still gets recognized everywhere!
For the 28-year-old actress, it has come to the point that she has to change not only her looks but also the way she talks and sounds. Her choice of accent? "Cali from the Valley."
Hear Emilia's spot-on Valley Girl impression of Cher in Clueless, which she says is a movie she loves:
The day before Emilia debuted her Valley Girl accent on Jimmy Kimmel Live!, she hit the gray carpet at the premiere of Terminator: Genisys at the Dolby Theatre in Hollywood.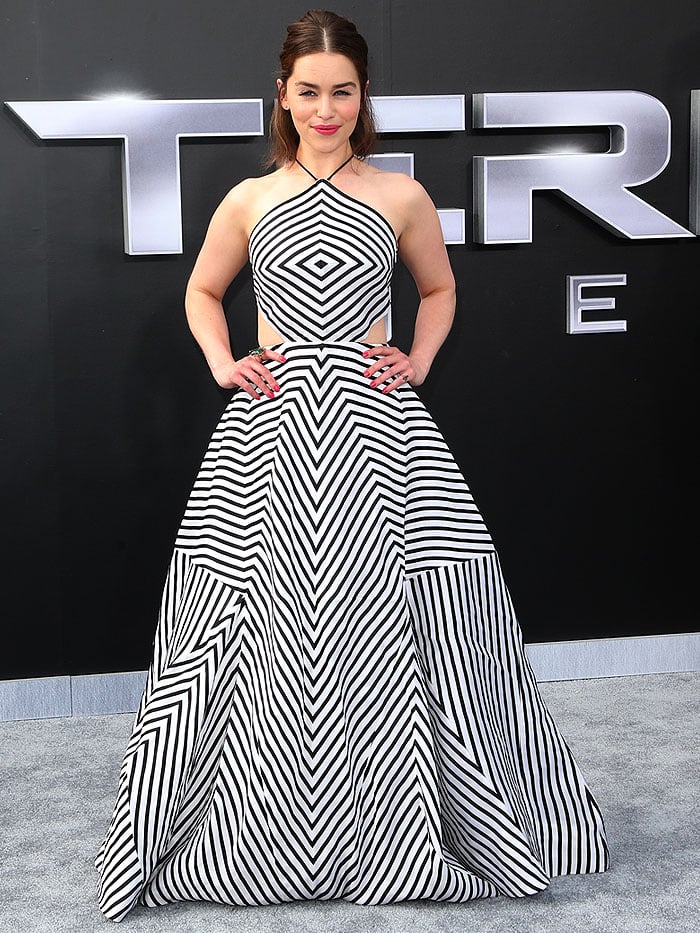 Emilia Clarke at the premiere of "Terminator: Genisys" at the Dolby Theatre in Hollywood, California, on June 28, 2015
Emilia mesmerized photographers and attendees in a Rosie Assoulin Fall 2015 gown with a hypnotizing striped pattern.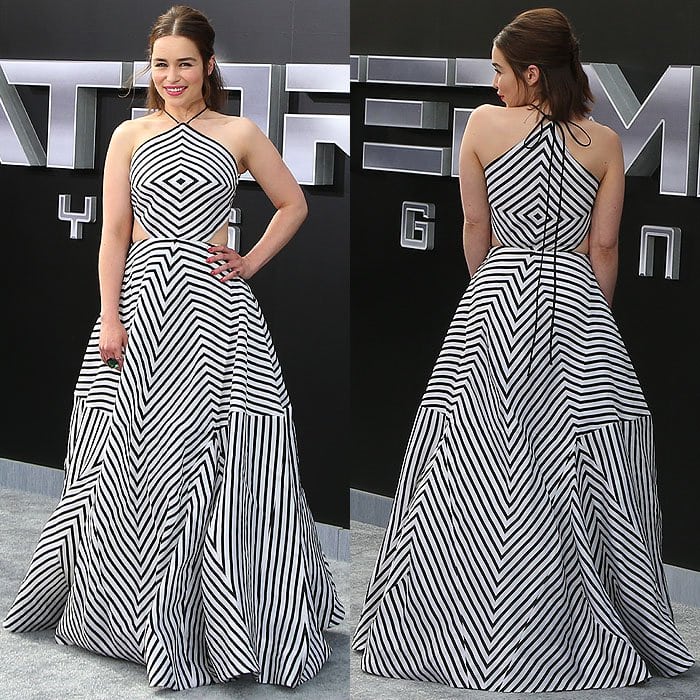 Emilia Clarke showing other angles of her Rosie Assoulin Fall 2015 striped dress
The pannier skirt and waist cutouts added to the dress' structured style. Toning down all the sharpness were Emilia's loosely tied half-updo and soft pink makeup.
Emilia Clarke wearing Delfina Delettrez jewelry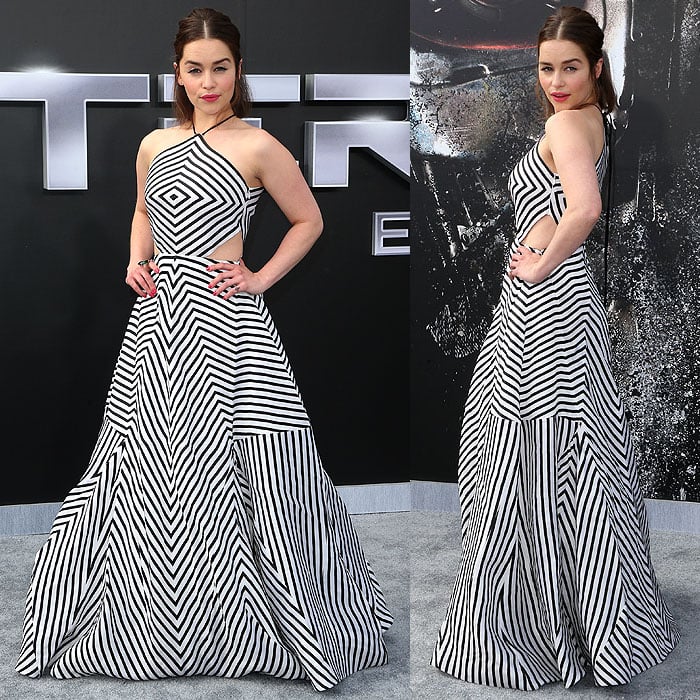 Emilia Clarke working the gray carpet at the "Terminator: Genisys" premiere
Emilia worked the gray carpet with her star power, all right, but like any regular girl, she still had a hard time maneuvering her ball gown in the toilet. See her hilarious behind-the-scenes Instagram photo of her trying to do her business in her striped dress:
Emilia Clarke's Instagram post captioned, "A lil' help here…? Big dress, big problems. #behindthescenesreality#thankgodforlargeloos #terminatorgenisys what the red carpet missed…;)" — posted on June 28, 2015
Although we did not get to see Emilia Clarke's shoes, they have been identified to be from Miu Miu. We know that Emilia has not completely healed from her foot injury and still has to walk with crutches, so we're imagining her wearing low-heeled Miu Miu sandals in a black-and-white color scheme that matches her dress.
Still, a foot injury did not stop Emilia from wearing 5 inch Balenciaga heels the last time. We don't think she's one to shy away from wearing the 4 inch Miu Miu slides below.
Miu Miu Bicolor Patent Ankle-Strap Sandals, $475
Miu Miu Bicolor Patent Slide Sandals, $850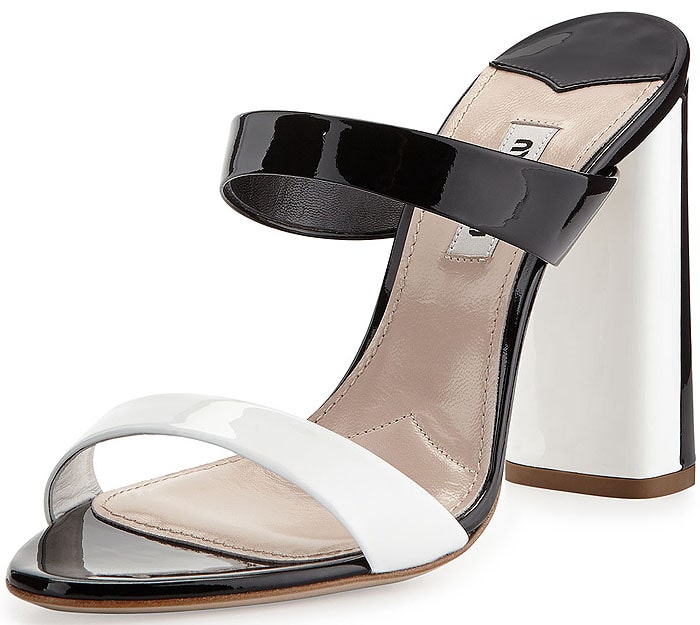 Credit: FayesVision / Nicky Nelson / WENN / Emilia Clarke Instagram