Vanessa Hudgens was seen making a stop at The Organic Watering Hole in Studio City, California yesterday afternoon. The former Disney star sported a shapeless white sweater dress — a hot, new fall 2011 trend — paired with her old mushroom-colored Joie 'Dream Some' suede over-the-knee boots.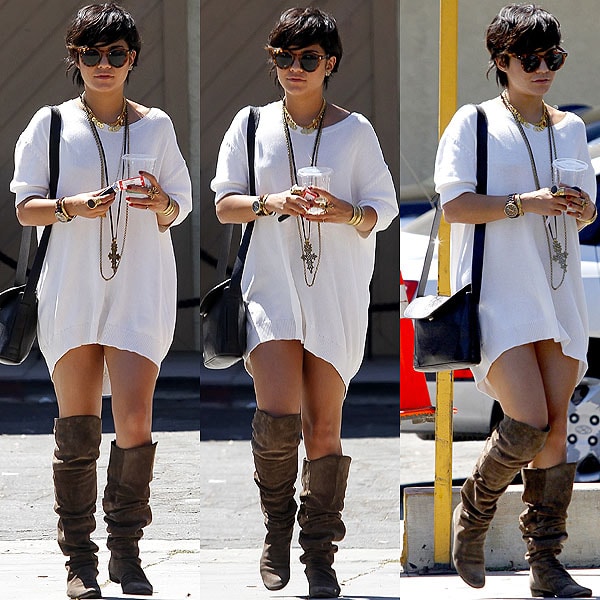 Vanessa Hudgens grabs some lunch at The Organic Watering Hole in Studio City, CA and then shops at a local boutique on August 22, 2011
A closer look at Vanessa's half-up half-down boots: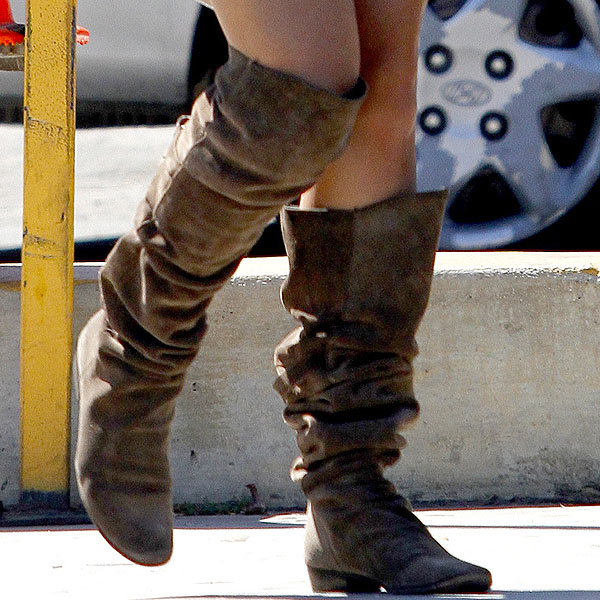 Vanessa Hudgens has been spotted wearing these same boots since about 2008. It's 2011 now and they still look as good as the day she bought them!
She really got every penny's worth of the $475.00 she paid for these Joie boots. Even if she wears them again and again, she still finds fresh, new ways to style them.
Joie has not re-released their 'Dream Some' boots but they do have some nice, new and ON SALE suede over-the-knee boot styles for this fall 2011.
One of them is this festival-inspired boot called 'Coachella':
Joie 'Coachella' Suede Over-the-Knee Boots
These previously $525.00 boots are now $236.00 Neiman Marcus. They come in black and in the almost-mushroom mud color shown above.
Another alternative to the 'Dream Some' boot is this 'So Many Roads' boot: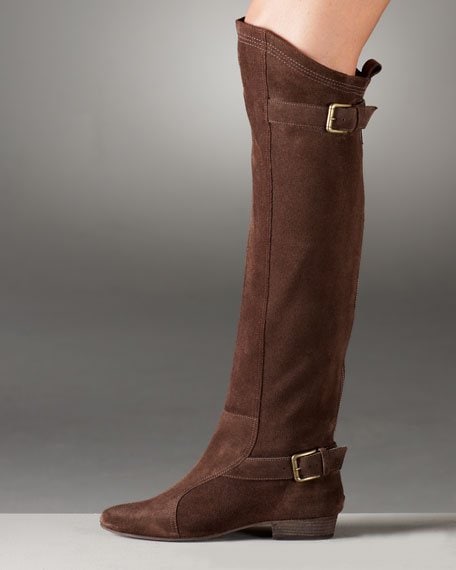 Joie 'So Many Roads' Over-The-Knee Boot
These are only available in chocolate now but they are marked down to $218.00 from $545.00! You can find these boots at Neiman Marcus.
Lastly is this 'Angelica' boot with crisscrossing elastic straps at the back of the knee: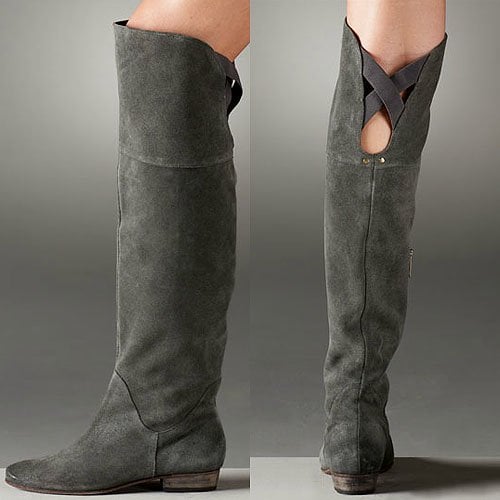 Joie 'Angelica' Suede Over-the-Knee Boots at Neiman Marcus
These ones are discounted down to $254.00 from $565.00! They come in hunter (black) and in caviar (grey) shown above.
Credit: Danny/WENN