We've featured several celebs in "Blade" pumps from Casadei in the past. Just a few days ago we spotted Victoria Beckham rocking an ultra-high black suede pair while walking with her family in Paris.
It truly amazes me that Victoria was able to balance in these sky-high stilettos while carrying her little one. I'm sure that years of regularly wearing such styles contributed to her high-heel-wearing abilities.
Victoria looked fabulous for being such a busy mom and traveling with several kids in tow. She wore a black top and a pair of dark leather pants with a zipper detail with her silver-heeled pumps. The English businesswoman, fashion designer, model and singer went for her usual oversized sunnies and loose tousled locks as well. While any pair of basic black pumps would have worked with this ensemble, her slightly edgy and metal-embellished pair added a nice touch.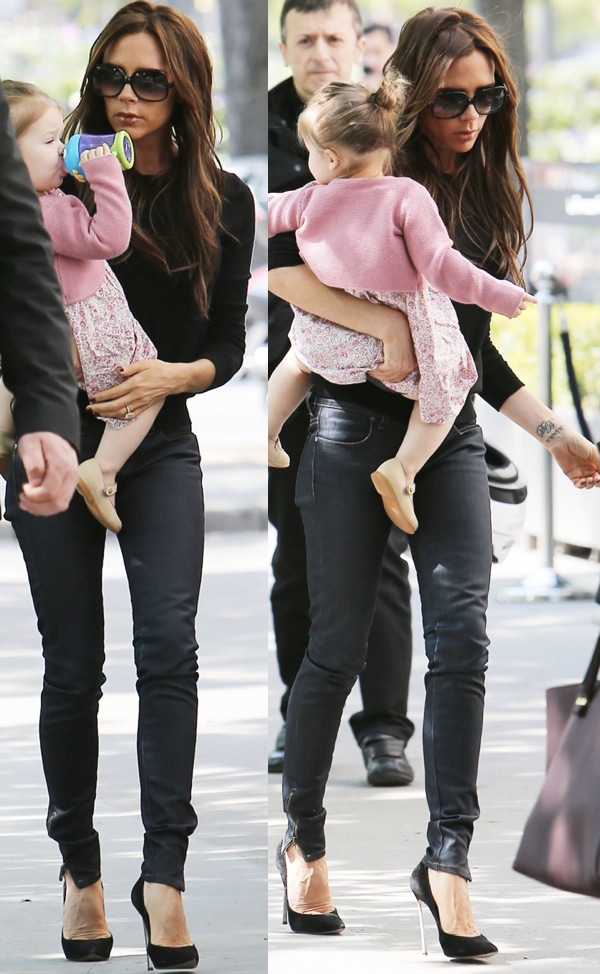 Victoria Beckham in a black top and dark leather pants with a zipper detail
Victoria Beckham and her son Romeo James are seen leaving the 'NIKE' store on the Champs-Elysees Avenue on April 21, 2013 in Paris, France
Victoria Beckham wearing ultra-high silver-heeled pumps
Victoria's "Blade" pumps from Casadei are available in black, nude, and raspberry at Casadei. The version below has ankle straps that Victoria's pair lacks. However, these straps would actually make the shoes comfier for longer wear.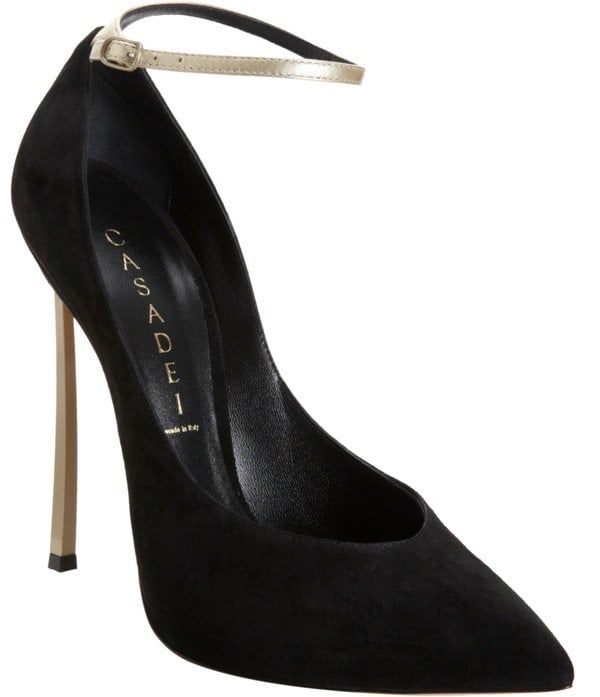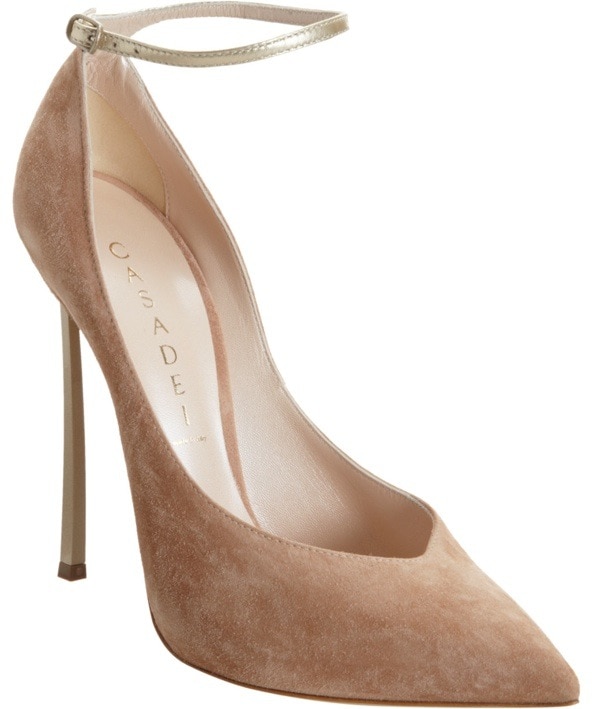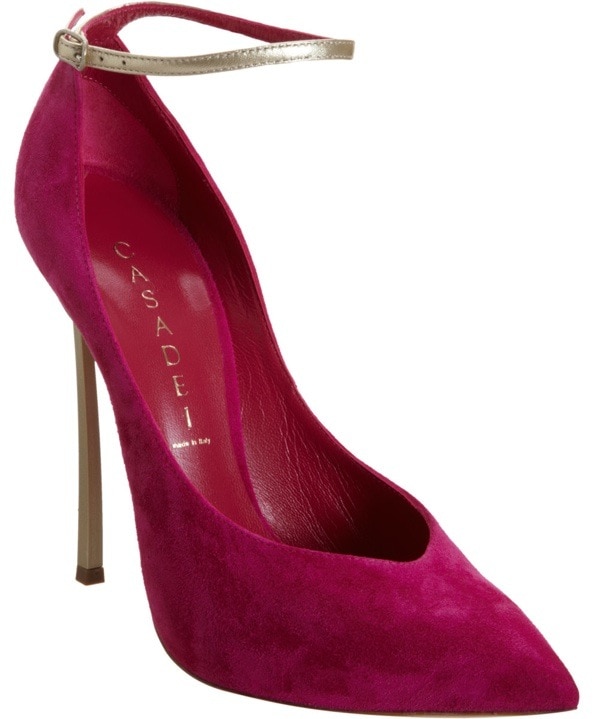 If you love this shoe style but can't handle the designer price tag, you're lucky! We found a strikingly similar style from Nine West at Amazon. It's called the "ItGirl," and it's only about $26!
Nine West 'ItGirl' in Black, $26 at Amazon
Credit: WENN