After Prince William and Kate Middleton, arguably the most talked about couple at the royal wedding was David and Victoria Beckham.
The posh couple looked, well, unbelievably posh in their formal wedding wear.
David Beckham wore a Ralph Lauren Purple Label 3-piece suit complete with classic coat tails, his Order of the British Empire medal, personalized "DB" cufflinks and a dapper top hat.
Victoria Beckham perfectly complemented her husband's traditional attire in a Philip Treacy fascinator headpiece and a navy boat neck tent dress from the Fall 2011 collection of her own Victoria Beckham label.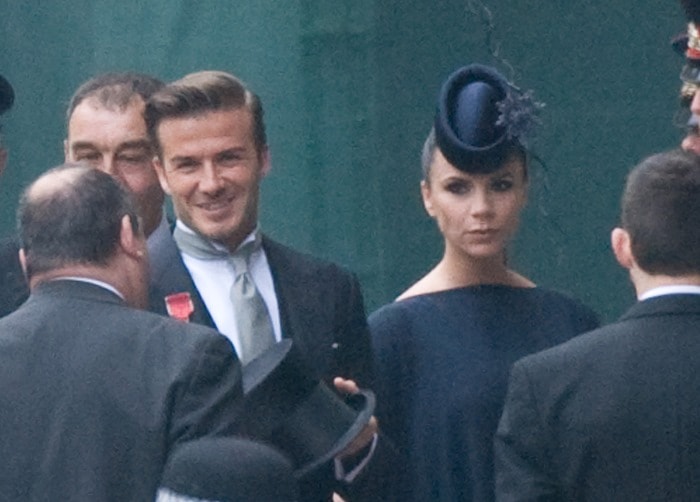 David Beckham and Victoria Beckham arrive to attend the Royal Wedding of Prince William to Catherine Middleton held at Westminster Abbey in London on April 29, 2011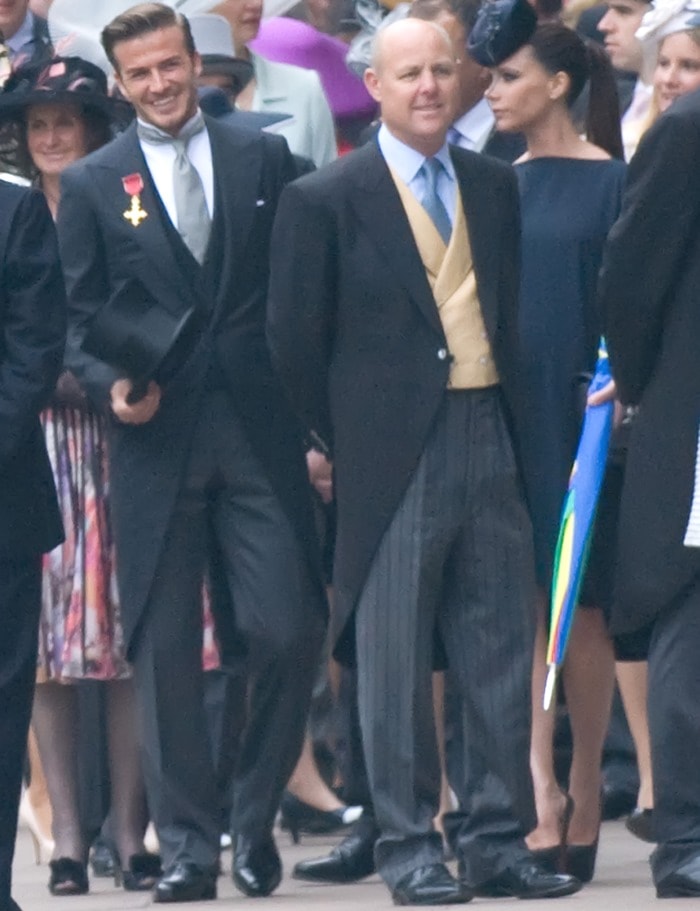 David Beckham wearing a Ralph Lauren Purple Label 3-piece suit complete with classic coat tails
But as fabulous as Victoria Beckham looked at the wedding, finding a picture of her with a smile on her face proved to be as tough as finding a shot of Kate Middleton's wedding shoes. We know that Victoria is famously known for her model's pout but she looked downright miserable standing next to her widely grinning husband!
Many websites speculate that Victoria's serious wedding face is because of the pain she's feeling from wearing those 6-inch high Christian Louboutin heels. We didn't agree at first (because if there's anyone who can handle heels that high, it would be Victoria Beckham) but after finding out that she's already 6 months along in her pregnancy, those speculators just might be right.
Victoria Beckham shoes are supposedly custom made for her but they look remarkably like the Christian Louboutin Daffodile pumps we've spotted before on Beyonce, Emma Roberts and Heidi Klum. Those pumps have long since sold out but this Mary Jane version is still available at Saks.
Christian Louboutin 'Lady Super' Platform Mary Jane Pump at Saks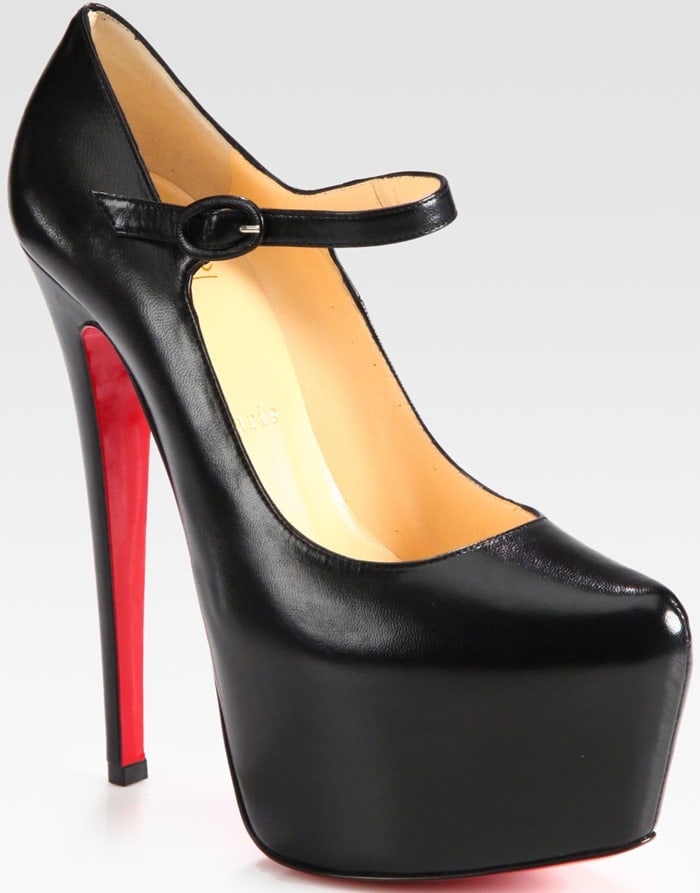 Aside from the ankle strap, there is no alteration to 6-inch high heel and the 2 1/2-inch platform on this mary jane version from the Daffodiles. I just wanted to put that down in case you're up for taking on these insanely high heels and plunking down a hefty $995.00 for them.
Credit: Anwar Hussein / WENN