Are you a hoarder? Do you often buy something you like in multiples? Perhaps in different colors? A lot of us are like that, and it looks like celebrities are no different. Take Beyonce Knowles for instance, we all know the talented lady is a Louboutin fanatic. One particular style she seems to be quite fond of these days is the Daffodile.
We spotted her in the turquoise version a few weeks ago, but it looks like the singer has them in other colors too because "Mrs. Jay-Z" was seen sporting the classic black, the nude Mary Jane, and the sparkly strass versions of the Daffodile while out and about with her man. Here are just some of the color options available at Neiman Marcus.
Christian Louboutin Daffodile Pumps in Black, $995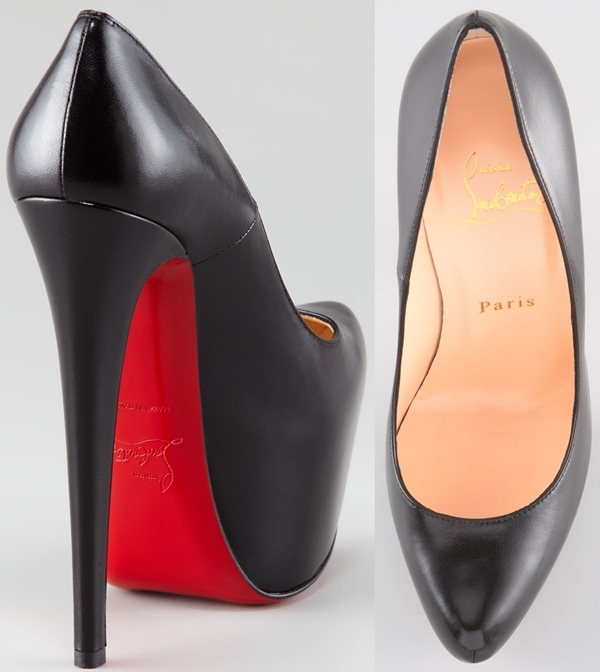 Christian Louboutin Lady Daf Platform Mary Jane Pumps in Nude, $995
Christian Louboutin Multicolor Daffodile 160 Crystal embellished Leather Pump, $6,395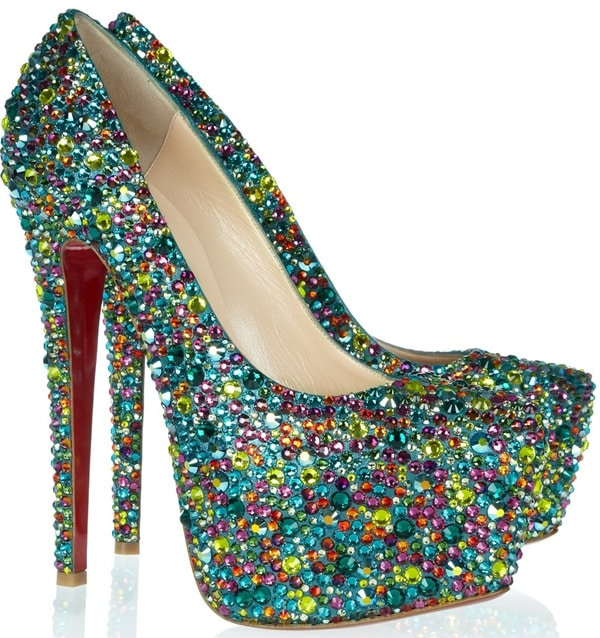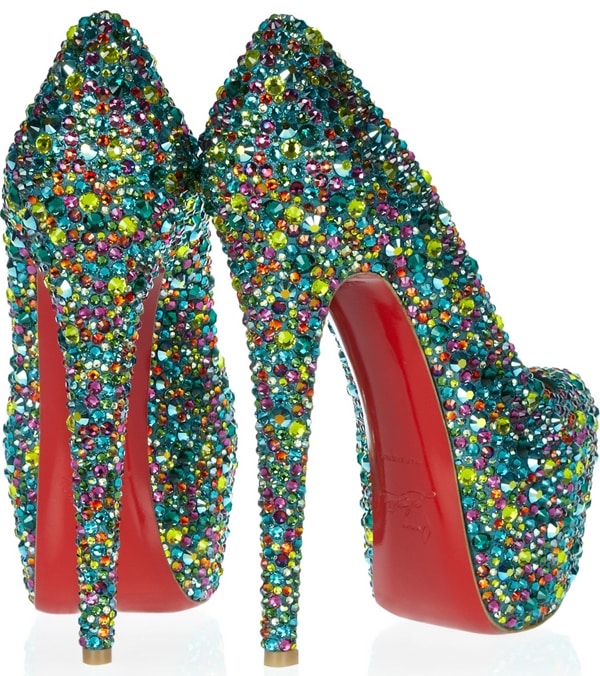 We can certainly understand Beyonce's fascination with the Daffodile. Who wouldn't want to wear such a sexy pair of shoes? With its extra high 6.25 inch covered heels and two inch thick hidden platforms, they're the kind that elongates the legs, give you an instant lift, and earn you (more than a) few catcalls.
That, plus the fact that despite its unbelievably thick platforms, it actually comes with a toe shape that's pointed! Yes, the Daffodile heels aren't your typical platform pumps. They don't make your legs look stubby like other round toe platforms would.
A pointy toe
If you want the Daffodile, it's available for a high $995 at Neiman Marcus. If you're a frugal spender but you think this item is a must-grab, then get the basic black color so you can get a lot of mileage from it. Sizes are very limited so delaying your purchase is not an option. You can also try checking the Christian Louboutin Online Store if they have it in stock.
If you're more of a spender who won't mind buying something you won't be able to use as often, you can try the stone colored option.
Christian Louboutin Daffodile Snakeskin Platform Pumps, $1395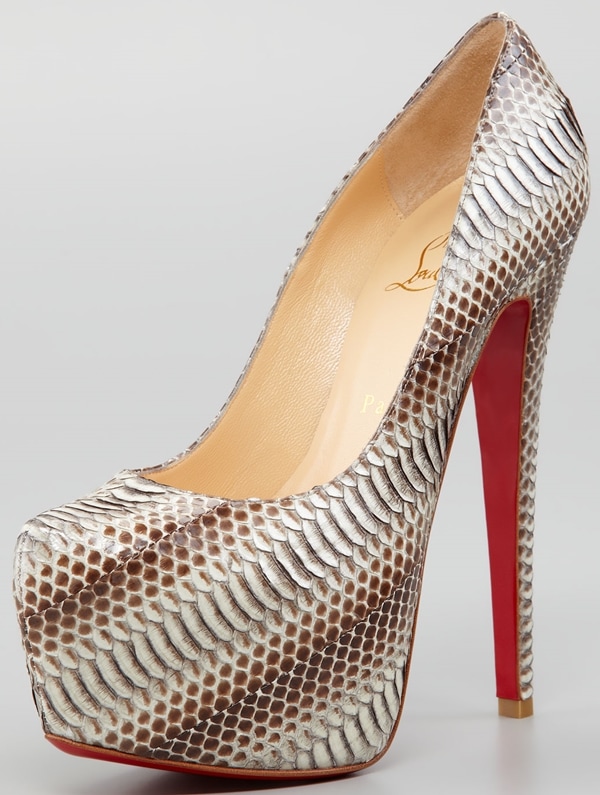 While we have your attention, here's another interesting pair of shoes that Beyonce sported a couple of years ago. She donned a Balmain 2009 sequin mini dress paired with Christian Dior Resort 2009 Cha Cha sandals that battled for attention:
Beyonce Knowles wearing a Balmain 2009 sequin mini dress at the 2009 BET Awards held at the Shrine Auditorium in Los Angeles, on June 28, 2009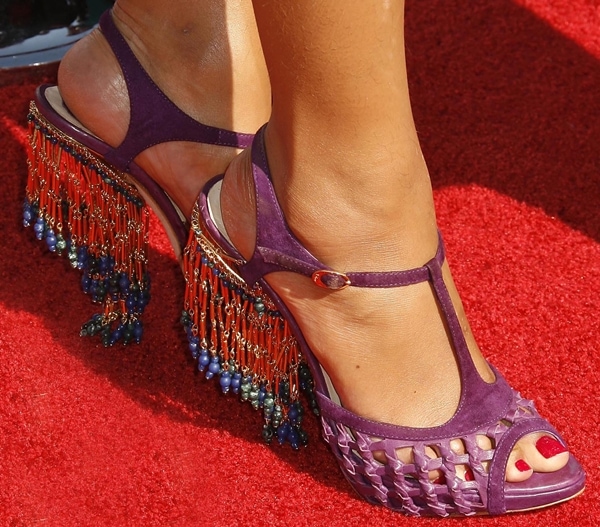 Beyonce Knowles shows off her feet in Christian Dior Resort 2009 Cha Cha sandals
Credit: Adriana M. Barraza / WENN