We recently featured Victoria Beckham in a stunning pair of Casadei heels at the world premiere of 'The Class of '92' in London. As always, her shoe choice was on point. However, what probably proved that she is a true shoe lover was the fact that the English businesswoman, fashion designer, model, and singer even wore 5 inch heels when it certainly was not safe to do so.
Earlier today, Victoria posted this picture on Instagram of herself tottering on a stepladder in a pair of sky-high pumps.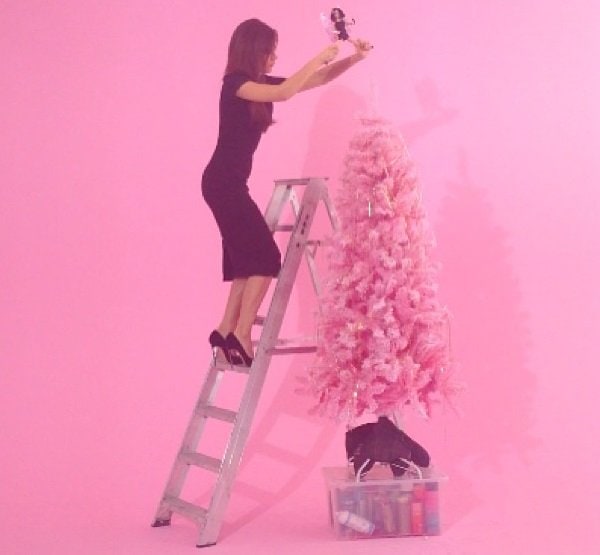 Victoria Beckham's Instagram photo with the caption "Christmas can be dangerous fashion bunnies! #VBXMAS x vb"
While we're not able to identify what heels she's wearing in the photo, her pencil dress is not surprisingly from her own fashion line. If you've got $1,795 to spend on a little black dress, all you need is a pair of pumps and you can decorate your tree just like Victoria.
The 39-year-old also posted a couple of videos from the Christmas tree decoration event.
Please be warned; Victoria Beckham is a professional, so please don't try this at home.
Credit: Victoria Beckham's Instagram