We can imagine it must be stressful to be Victoria Beckham.
Not only is the former Spice Girl busy running a fashion empire, but she's also a mom to four young kids — and a wife to an incredibly popular athlete.
Victoria Beckham arrives at Los Angeles International (LAX) airport on August 1, 2015
Victoria recently arrived at the Los Angeles airport around the same time as her husband, soccer player David Beckham.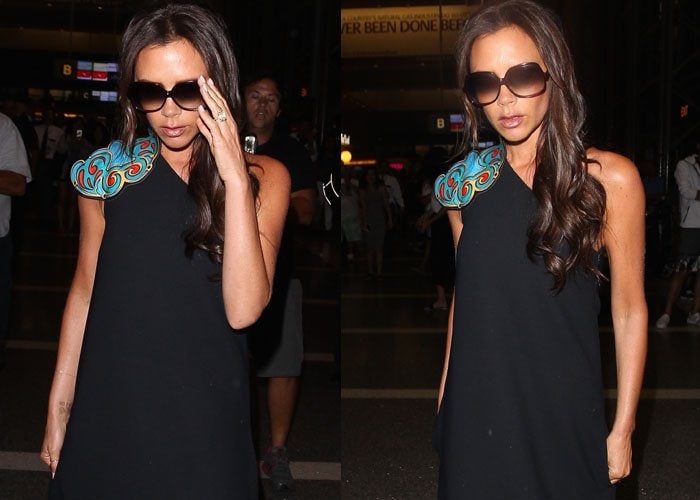 Victoria Beckham covers her eyes with dark shades as she strolls through LAX
Victoria was reportedly heading to London on her own, and David had just arrived at the airport from the UK following his friend Guy Ritchie's wedding.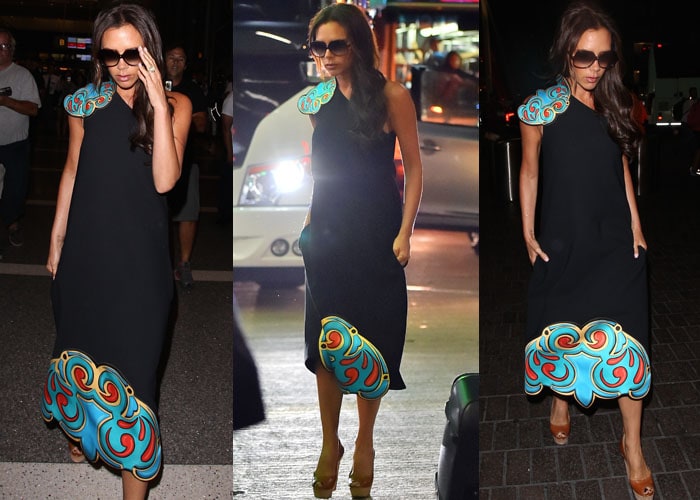 Victoria Beckham shows off the design of a dress from her own collection as she strolls through the Los Angeles airport
Sadly, the two's schedules conflicted to the point that the happily wedded couple didn't even have a chance to exchange a kiss.
Victoria Beckham wears a pair of TSA-friendly Lanvin wedges for her airport stroll
Victoria made her way into the airport with her luggage at about the same time David emerged from it without his wife.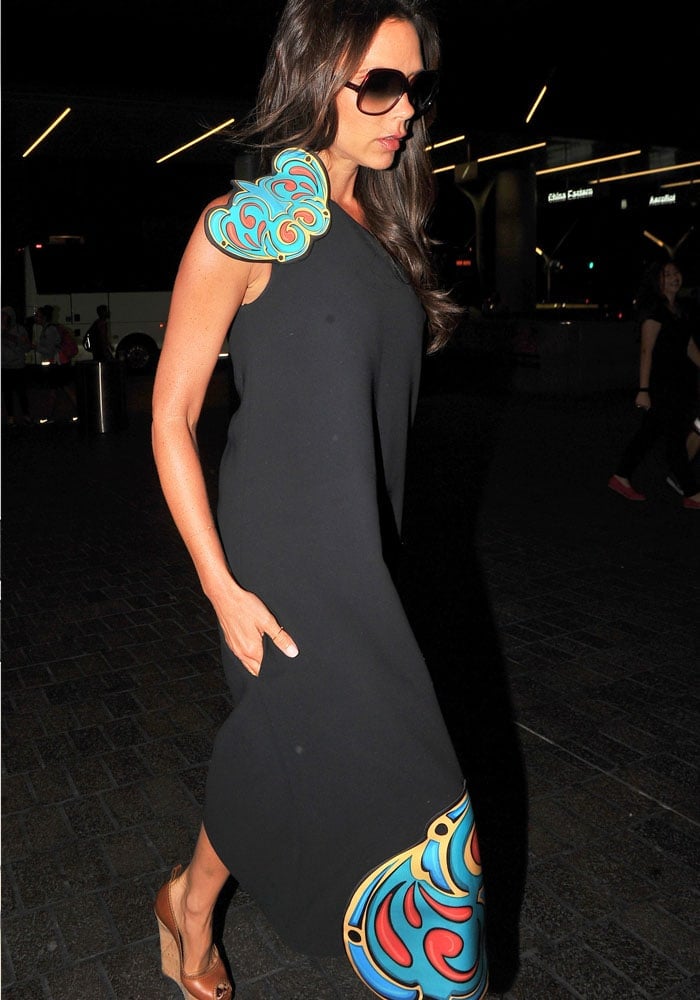 Are those pockets? Victoria Beckham sure knows how to design a dress
For her airport look, the former Posh Spice wore a beautiful asymmetrical dress from the Victoria Beckham Pre Spring/Summer 2016 Collection, which she paired with Lanvin tiered cork and leather wedges.
The pop star-turned-designer wore sunglasses to protect eyes from the camera flashes.
Victoria Beckham's husband, David Beckham, strolls through the same airport on the same day — but without making contact with his wife in Los Angeles on August 1, 2015
The fashion designer sported her Lanvins without the ankle strap, and still managed to look good (and walk) in them.
Victoria's specific pair is now sold out, but we found some alternatives for you at Zappos.
Lanvin Tiered Leather and Cork Wedge Sandals (SOLD OUT)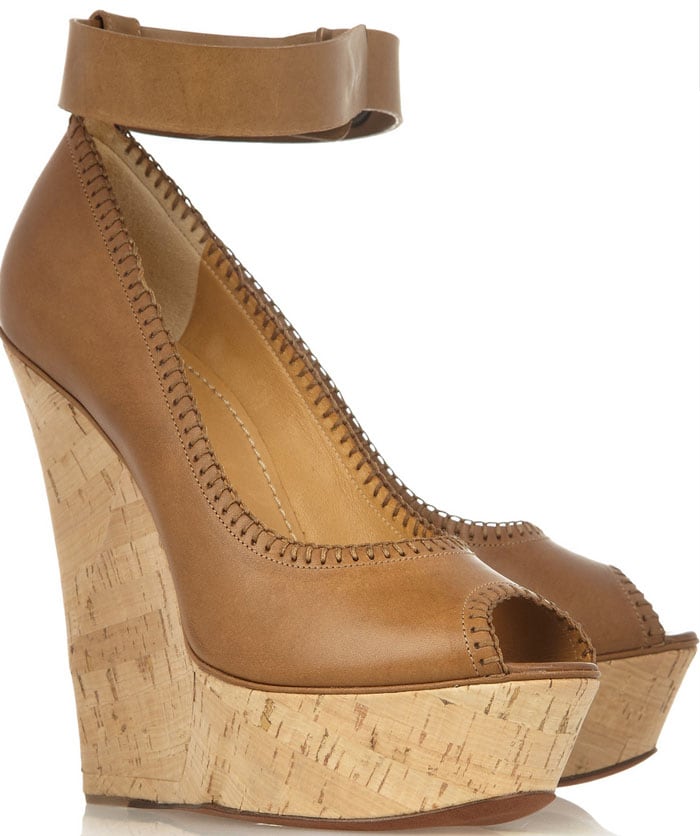 Casadei Wedge Sandals, £406.32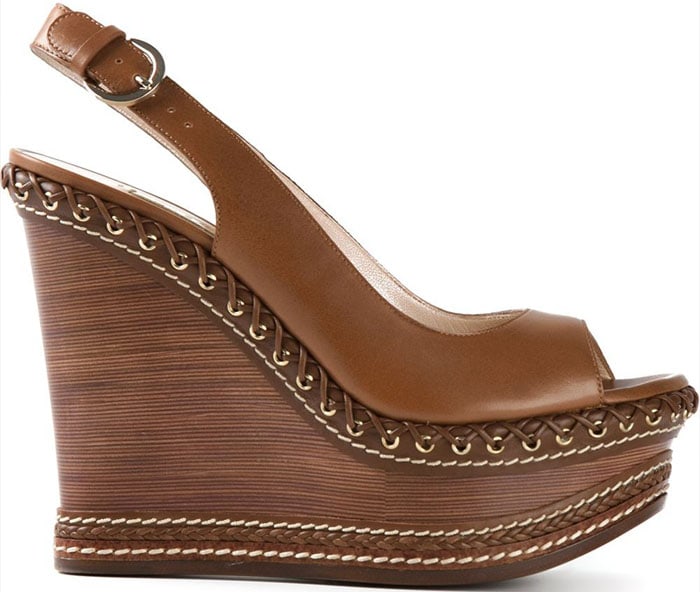 Michael Michael Kors Hamilton Wedge, $100.99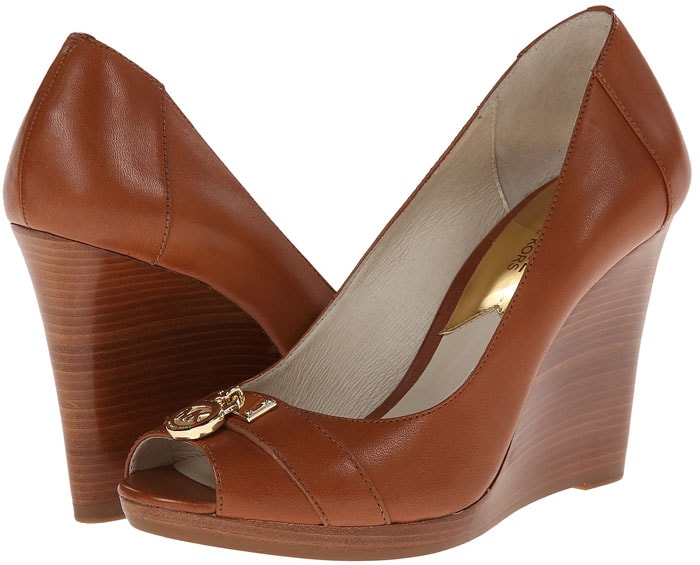 Nine West Axey in Dark Natural Leather, $74.99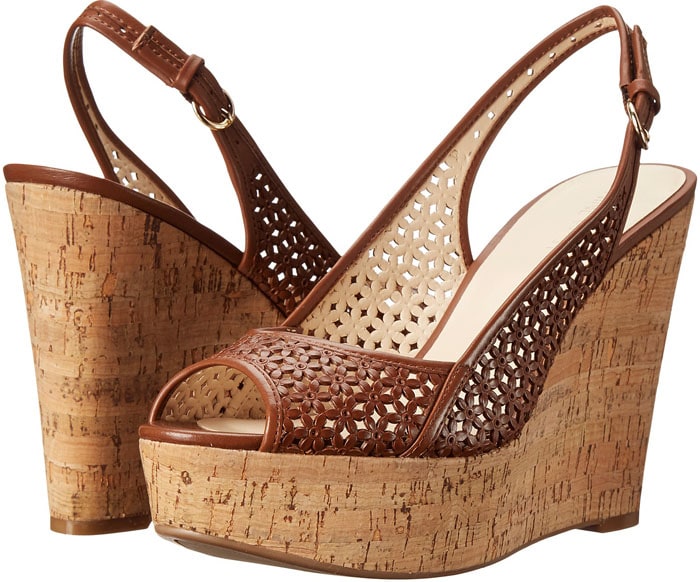 Credit: WENN