France dominates the world's fashion industry. Paris Fashion Week sets the global trends, with brands like Hermes, Chanel, and Saint Laurent calling France home.
One Parisian brand that has been shaping the fashion industry for over 130 years is Lanvin.
Founded in 1889 by French haute couture fashion designer Jeanne Lanvin, Lanvin is the third oldest French fashion house still in operation (Credit: Andersphoto / Shutterstock)
It's a Parisian fashion brand as influential as Chanel, becoming one of the first brands in France to offer both menswear and womenswear.
Jeanne Lanvin is considered one of the most influential designers in French fashion history, on a level with Coco Chanel and Yves Saint Laurent.
We're deep diving into the House of Lanvin, France's oldest fashion house, including sharing where Lanvin bags are made.
Meet Lanvin – France's Oldest Fashion House
Lanvin started from humble beginnings in 1889 as a hat shop in central Paris. It was opened by Jeanne Lanvin when she was 22 at 16 Rue Boissy d'Anglas.
The brand entered a new chapter when it moved to Rue du Faubourg Saint-Honore and became the fashion house of Lanvin.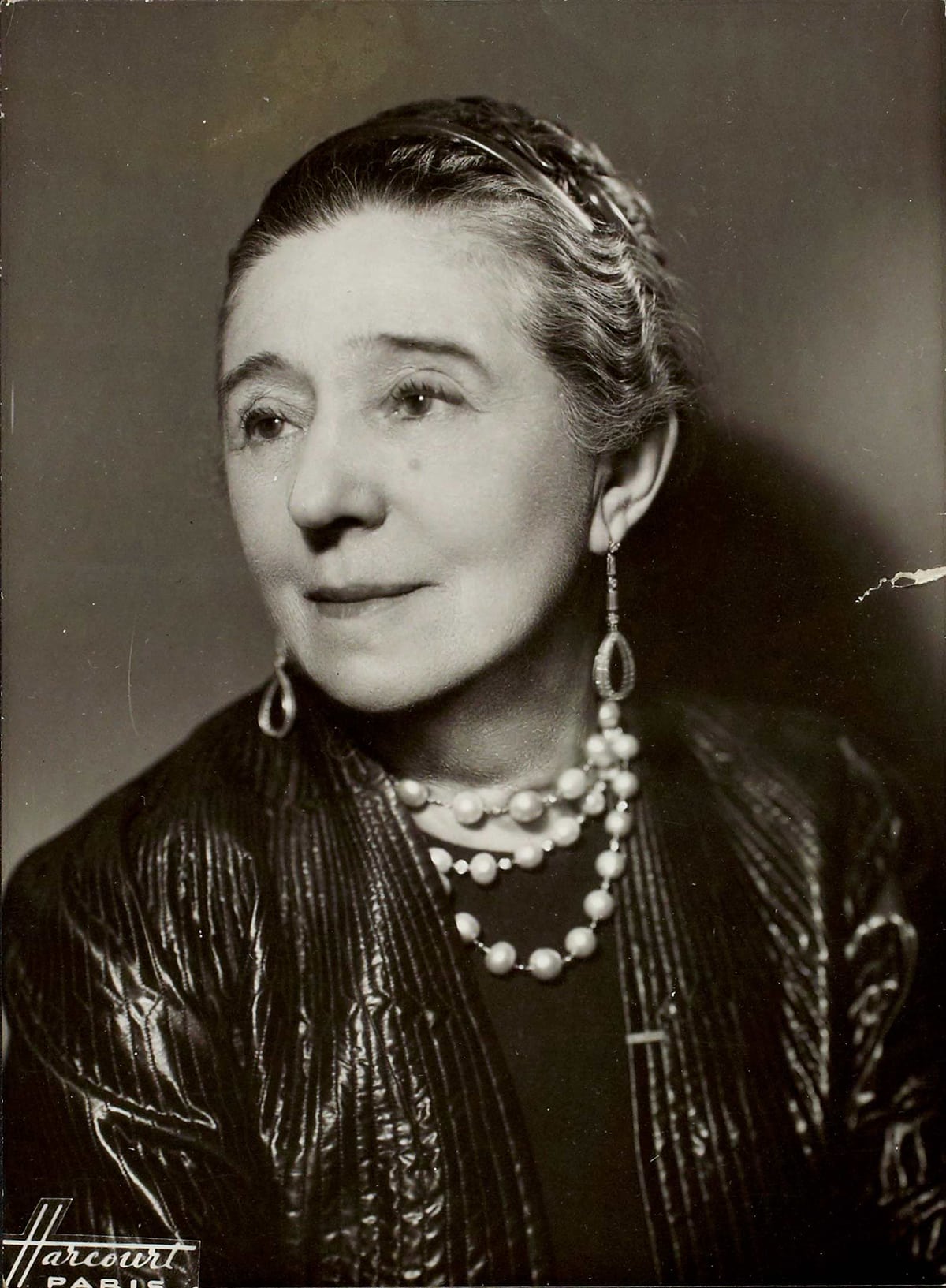 Jeanne Lanvin opened her first hat shop at the age of 22 and later established her eponymous fashion house at Rue du Faubourg Saint-Honoré (Credit: Studio Harcourt / Patrimoine Lanvin / Lanvin)
Every legendary designer has a muse. Jeanne Lanvin found her inspiration closer to home. Jeanne's daughter, Marguerite, would become her muse, with Jeanne creating luxurious clothing for her daughter. It would eventually lead to the launch of her childrenswear range in 1908.
Inspired by her relationship with her daughter, Jeanne went on to open a 'Young Ladies' and Women's department'.
It allowed mothers and daughters to shop together for everything from lingerie to evening dresses. After making a name for Lanvin in France, Jeanne took the brand global with several international exhibitions.
The Lanvin logo was inspired by a photograph taken for Jeanne Lanvin as she attended a ball with her only child, Marguerite—her muse and source of inspiration—wearing matching outfits in 1907
Lanvin has become synonymous with the art deco movement after Jeanne Lanvin met decorator Armand-Albert Rateau and reinvented the flagship boutique with an art deco focus.
1924 saw the launch of Lanvin's first perfume, presenting it as an accessory that every woman needs on their dressing table. It was one of the first fashion houses to find success in perfumery, with the legendary 'Arpege' France launched in 1927.
Lanvin found success in perfumery with the launch of the Lanvin Arpège in 1927
In 1926, Lanvin made history with the first made-to-measure clothing range for men. The fashion house entered a new era after Jeanne's passing in 1946, with her daughter, Marie-Blanche, taking over as President.
Several designers would take the creative role after Marie-Blanche, remaining true to Lanvin's Parisian and art deco aesthetic.
Bruno Sialelli is Lanvin's current Creative Director, taking up the role in 2019. He's the brand's youngest Creative Director and is focused on translating Lanvin's heritage through a playful spirit centered on refined Parisian craftsmanship.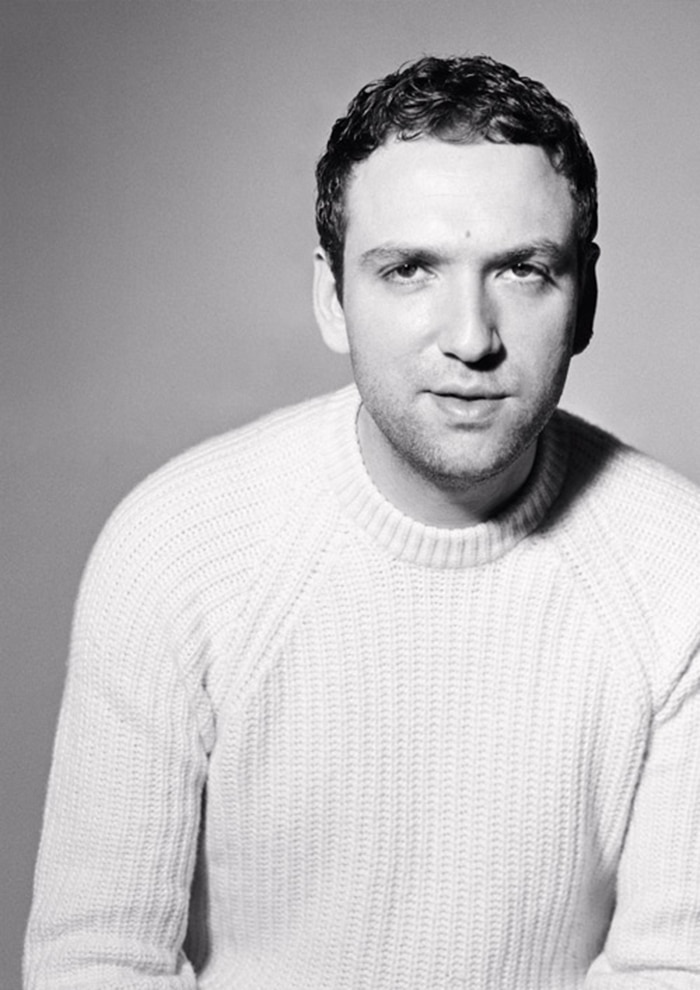 Bruno Sialelli joined Lanvin in 2019 and became the youngest creative director of the house (Credit: Lanvin)
How Do You Pronounce Lanvin?
Lanvin is pronounced as "lan-vn". You want to avoid pronouncing Lanvin as the spelling appears. It's not pronounced as "Laan-vin" but rather "Lan-vn".
Where are Lanvin Products Made?
Most Lanvin products continue to be produced in Europe. Product listings on Lanvin's website for the brand's handbags and footwear state that they are made in Italy. Previously, most Lanvin bags were made in France.
Lanvin's ready-to-wear collections also appear to be primarily made in Italy. You can double-check the origin of current Lanvin pieces by checking the brand's official website.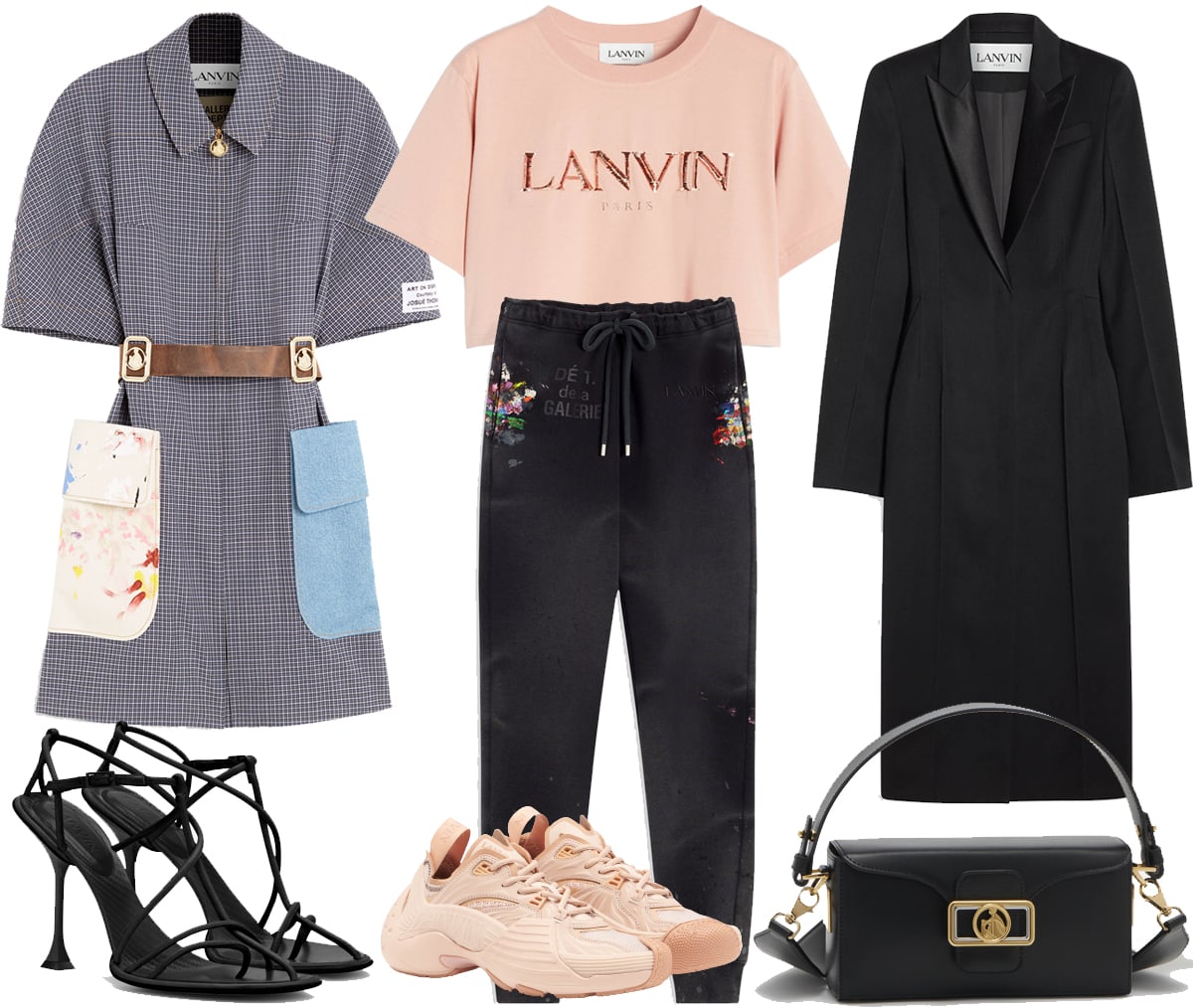 Lanvin's bags, footwear, and ready-to-wear collections are mostly made in Italy
What is Lanvin Known For?
Lanvin is famous for being one of the first French fashion houses to become a 'one-stop-shop', offering everything from lingerie to coats and perfume. It catered to women, children, and eventually men as the first brand to offer made-to-measure menswear in Paris.
Although it also catered to men, Lanvin is synonymous with its delicate feminine designs and forget-me-not blue packaging, introduced by Alber Elbaz.
The blue color has been synonymous with Lanvin since the cornflower shade was produced exclusively for the brand after Jeanette opened her own dye factory.
Lanvin is famous for its delicate feminine designs and forget-me-not blue packaging introduced by Alber Elbaz
One of its most famous design elements is embellishments, along with delicate trims and subtle sequins. Its romanticism of fashion is interlinked with the art deco movement of the 1920s that would find itself at home in the house of Lanvin.
Lanvin produced an alternative to the 1920s flapper dresses, known as the 'Robes de Style' with a dropped waist and panning skirt, inspired by the 18th century.
Lanvin is known for its romantic and feminine designs with pearls, sequins, and bow embellishments
Romanticism is what every collection from Lanvin is known for. The brand creatively relies heavily on romantic and feminine tones, from pearls and bows to rich velvet and luxurious silk. This romanticism has evolved to include a more contemporary take by incorporating tailoring and metallics.
Who Owns Lanvin?
Lanvin has changed hands several times since the death of Jeanne Lanvin and is currently owned by the Shanghai-based Lanvin Group. It remained within the Lanvin family for several decades until L'Oréal's takeover in 1996.
The Midland Bank bought a portion of the company in March 1989 before selling its portion to Orcofi, a French company spearheaded by the Vuitton family. L'Oréal would eventually acquire 50% of Lanvin from Orcofi before acquiring 100% in 1996.

In February 2018, Shanghai-based conglomerate Fosun International paid €120m to become the majority stakeholder in Lanvin, and in 2021, Fosun Fashion Group was renamed Lanvin Group as the company pursues acquisitions to build a global portfolio of luxury brands
Lanvin was purchased from L'Oréal in August 2001 and made a private company by the Harmoine S.A. group, led by Shaw-Lan Wang.
In 2018, Fosun International paid €120m to buy the majority of Lanvin's shares. It would eventually rename itself as 'Lanvin Group' in October 2021 as the conglomerate seeks to replicate the success of LVMH by establishing a global portfolio of luxury brands.
The Departure of Alber Elbaz from Lanvin
Lanvin has had several Creative Designers at its helm since 1950. Most stayed at Lanvin for a short period, with Alber Elbaz having one of the longest stints at the top job. Elbaz became Lanvin's Creative Director in 2002 and remained in the role until 2015.
He joined Lanvin after working at other Parisian fashion brands, including Yves Saint Laurent. Elbaz is widely credited as spearheading the revival of Lanvin during the mid-2000s and early 2010s by focusing on recreating classic styles with a twist.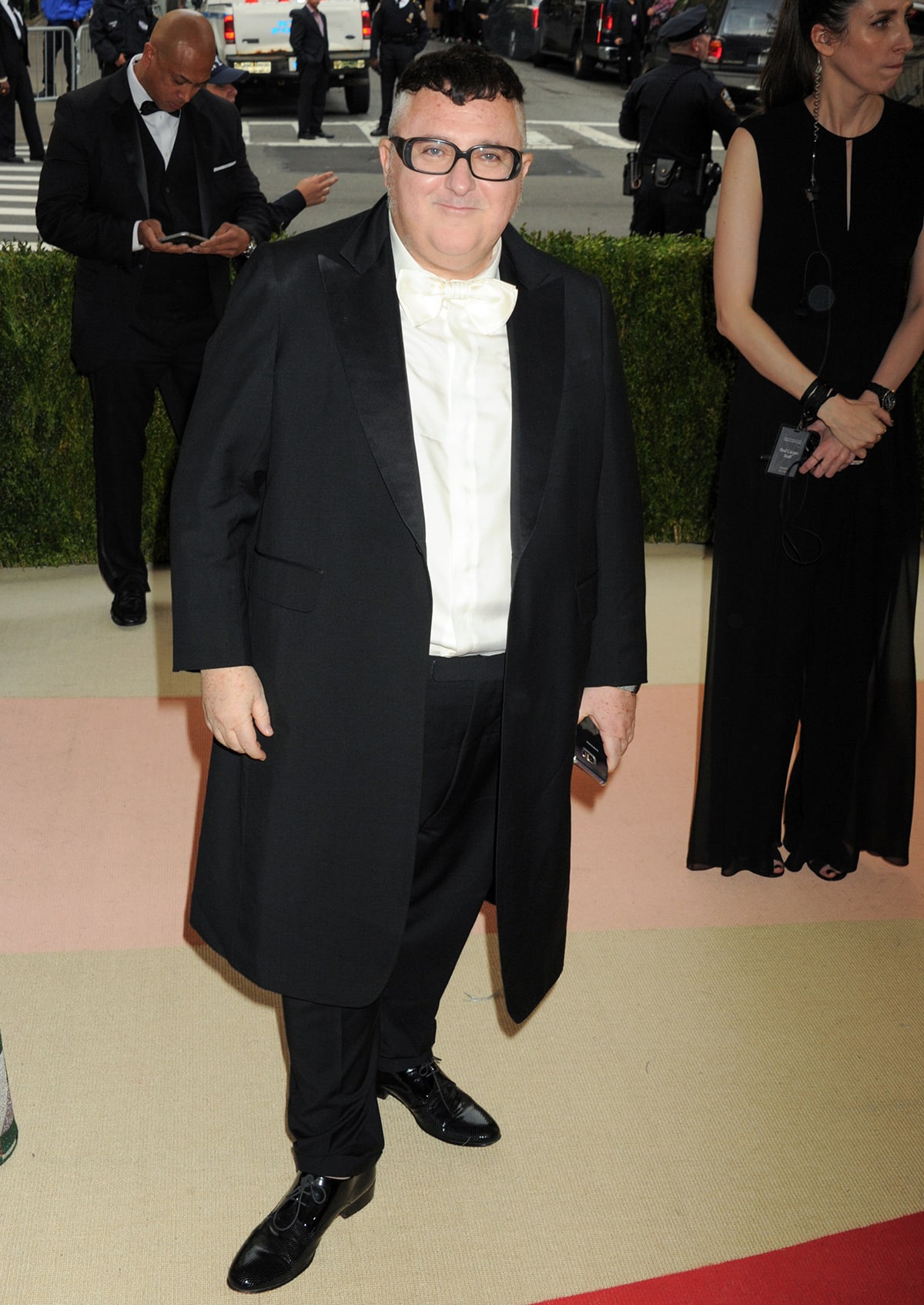 The late Alber Elbaz became Lanvin's creative director from 2002 to 2015 (Credit: Jennifer Graylock / INFphoto)
He also expanded Lanvin's profile by collaborating with contemporary brands, such as Acne Studios and H&M. Elbaz also brought in the iconic forget-me-not blue packaging for Lanvin.
Alber Elbaz left Lanvin in 2015 following disagreements with Shaw-Lan Wang, Lanvin's major shareholder. He had concerns over the brand's lack of targeted investment and strategy. Elbaz went on to work with Conserves and LeSportsac before launching his own brand, AZfashion, in 2019.
Lanvin is a French fashion house with a rich history that deserves to be appreciated on the same level as Chanel, Dior, and Saint Laurent.
Top Quotes About Lanvin: The Timeless French Fashion House That Continues to Inspire
Our logo for Lanvin is a mother and a daughter. I've always said, 'It's not a lion, and it's not a horse. It's a mother and a daughter.' I find the logo very emotional – Alber Elbaz

One woman told me that every time she wears Lanvin, men fall in love with her. Another told me she wore Lanvin to face her husband's lawyer because she felt protected. If I can make men fall in love with women and if I can protect women, I think I can die peacefully – Alber Elbaz

I spend my time backstage at the Lanvin shows, and when I come out at the end, all I see are people's eyes – Alber Elbaz

My favourite designers are Alexander McQueen, YSL, Eskandar, Donna Karan and Lanvin – Anne Robinson

I've bought some Lanvin snake-print wedges, so maybe you'll see me pushing the pram in those and my hotpants! – Abbey Clancy

I love Hermes, Lanvin, Brunello Cucinelli, Reed Krakoff, Alice + Olivia and Nanette Lepore – Kelly Rutherford

Shoes are important, of course. I love my Lanvin sneakers – they go with a lot of things. And then I think a nice bag is great, so you carry your computer or whatever else in style. I've been carrying a Tom Ford backpack lately – John Legend