The latest Thor movie, Thor: Love and Thunder, hit the theaters in 2022, and fans have been raving about the reunion of the dynamic duo Chris Hemsworth and Natalie Portman.
Fans have also taken notice of Natalie Portman's incredible physique in the movie! The typically petite actress showed up with serious muscles for her role as Jane Foster, which helped viewers to see her as an incredible superhero!
Natalie Portman and Chris Hemsworth show off their buff arms in Thor: Love and Thunder (Credit: Marvel Studios / Walt Disney Studios Motion Pictures)
How did Natalie Portman gain so much muscle for this movie?
A Quick Background on Natalie Portman
Who is Natalie Portman? An easier question to answer is, who isn't she?
Natalie Portman is an American actress that was born in Israel. She has been acting since she was a teenager and became known internationally because of her role as Padmé Amidala in the Star Wars movies.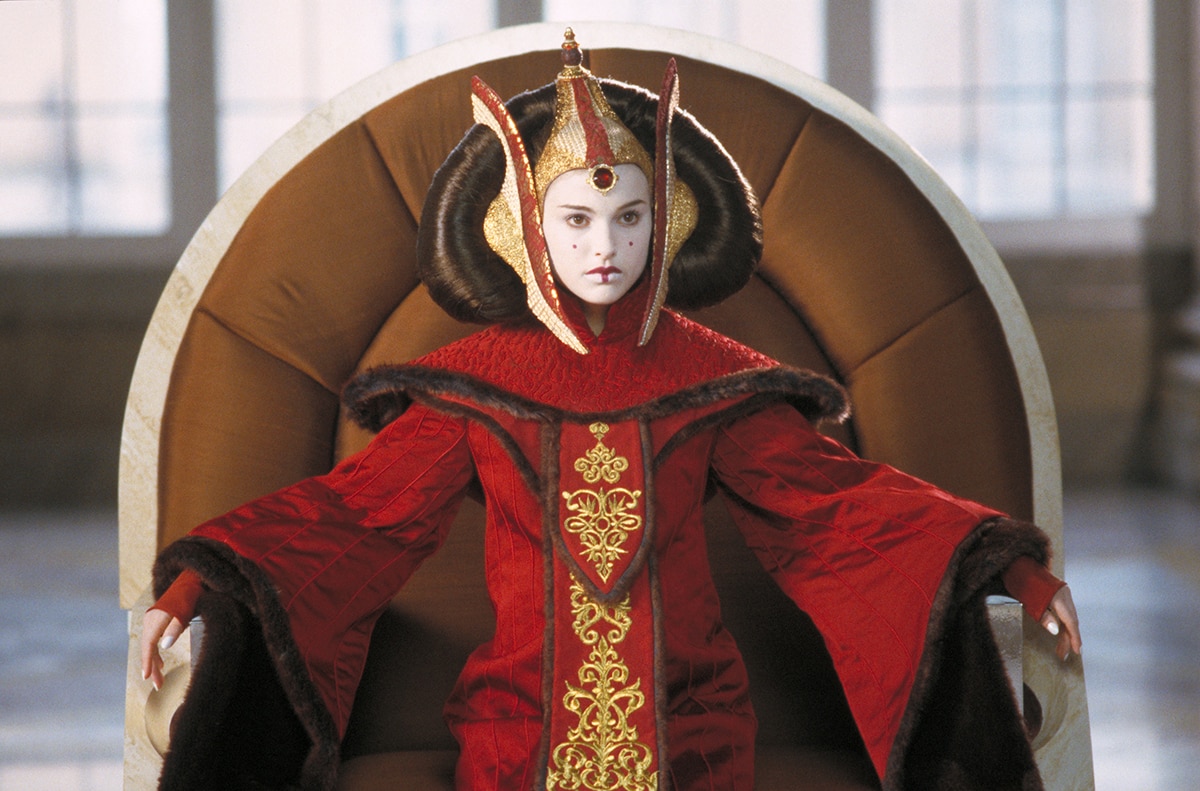 Natalie Portman gained international recognition for her role as Padmé Amidala in the Star Wars prequel trilogy (Credit: Twentieth Century Fox)
Portman was born on June 9, 1981, in Jerusalem. She is the only child, and when she moved to America, her parents enrolled her in Jewish schools so that she could remain consistent in her culture.
In fact, her first language was Hebrew. Natalie Portman always knew that she wanted success and was discovered at age 10, going on to be an understudy for a Broadway play alongside Britney Spears!
Natalie Portman continued to strive for greatness and even missed the premiere of her first big film Star Wars Episode I – The Phantom Menace so that she could study for her high school finals.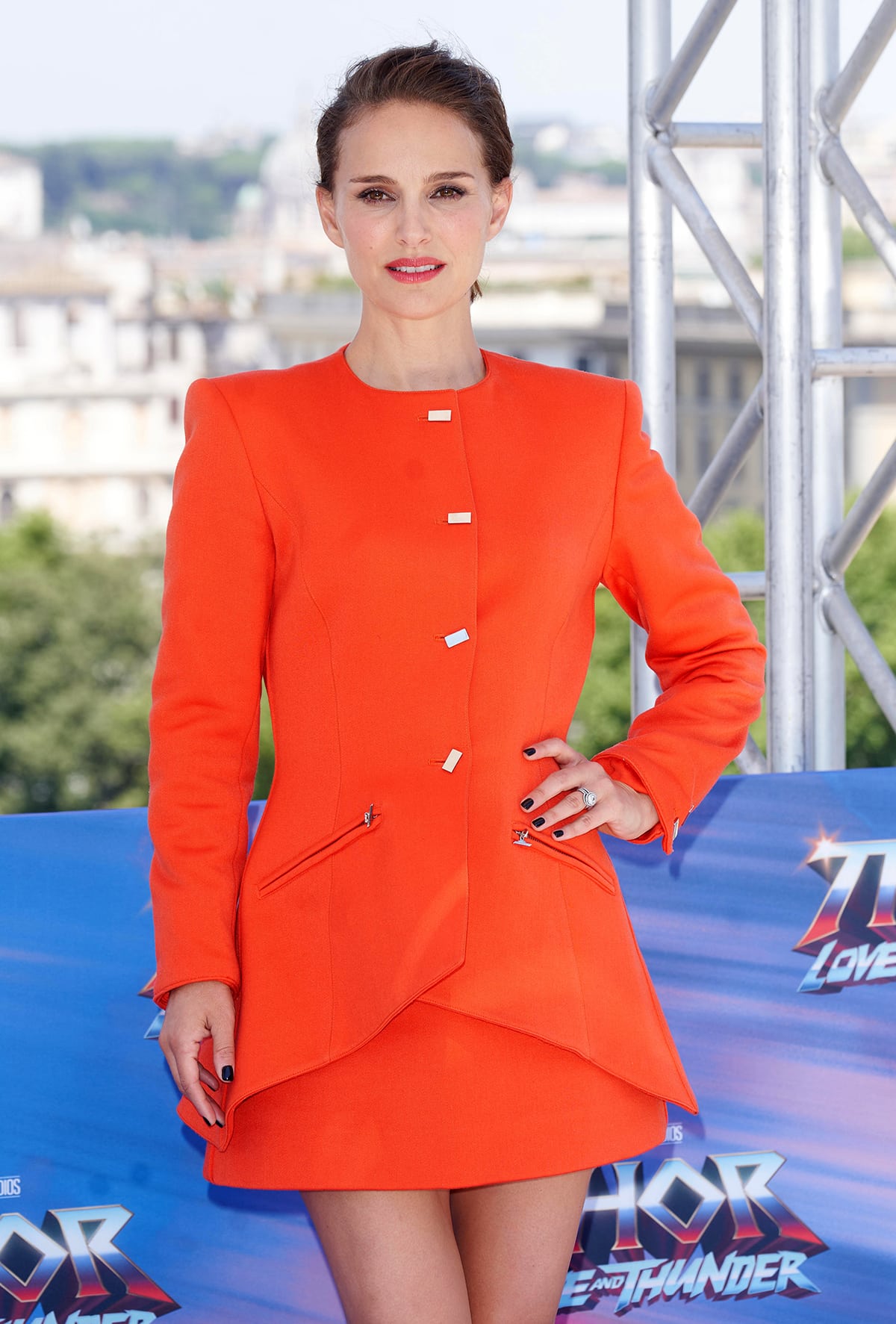 Born in Jerusalem to Jewish parents, Natalie Portman and her family immigrated to America, where she attended Jewish schools to ensure that she would maintain her cultural identity (Credit: KIKA Press / Cover Images)
Notable Natalie Portman Projects
A few of Natalie Portman's more popular films include Leon, Heat, Beautiful Girls, Anywhere but Here, Where the Heart Is, Star Wars Attack of the Clones, Cold Mountain, V for Vendetta, Goya's Ghosts, My Blueberry Nights, The Other Woman, Black Swan, No Strings Attached, Jackie, Jane Got a Gun, Avengers End Game, and Lucy in the Sky.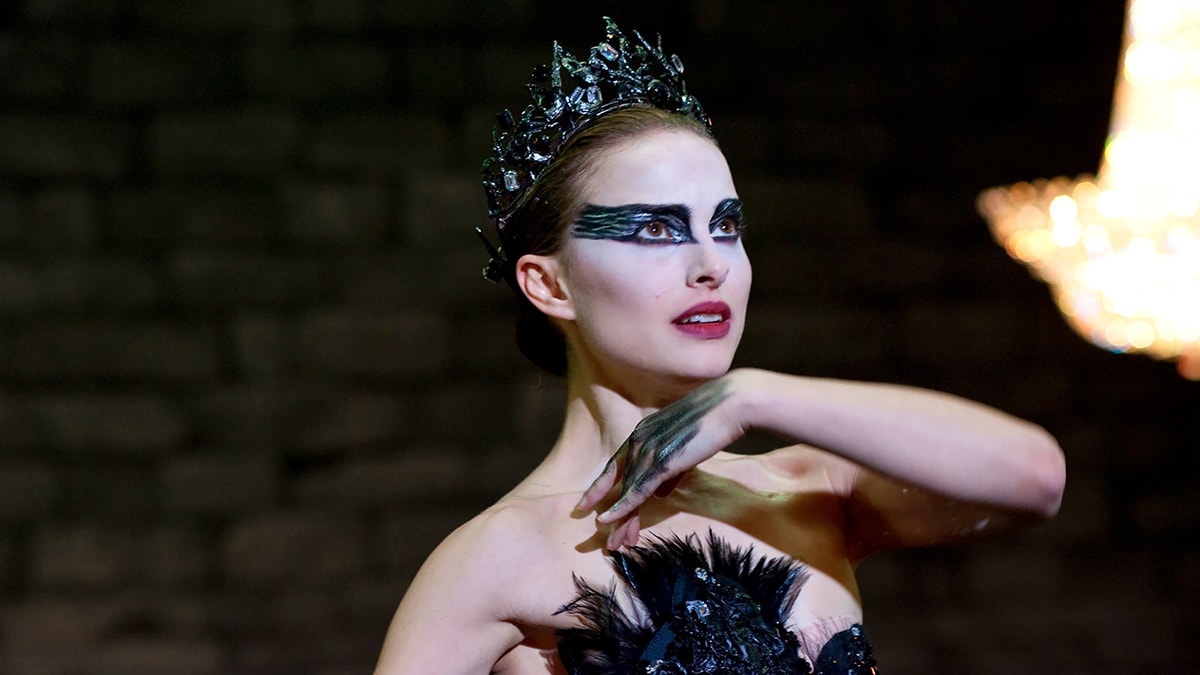 Natalie Portman won the Academy Award for Best Actress for her performance in the 2010 psychological horror film Black Swan (Credit: Fox Searchlight Pictures / Twentieth Century Fox)
Natalie Portman won the award for Best Performance by an Actress in a Leading Role at the 2011 Oscars for her role in the 2010 Black Swan movie.
She also won Best Leading Actress for this same role at the 2011 BAFTA Film Awards and Best Actress at the Saturn Awards that same year.
She has won several other awards for this role as well as awards for her performance in Jackie, Vox Lu, Leon, and Closer. She has received tons of nominations for her other projects.
Natalie Portman bagged the Golden Globe Award for Best Supporting Actress for playing a mysterious stripper in the 2004 romantic drama Closer (Credit: Columbia Pictures / Sony Pictures Releasing)
Natalie Portman's Activism Efforts
Natalie Portman has been praised for her activism since the very beginning of her career. A vegetarian at the age of 8 and a vegan ever since 2009, Portman has long since supported environmental and anti-poverty causes.
View this post on Instagram
Portman is an ambassador of WE Charity, which is an international development and youth empowerment movement.
She has publicly supported Democratic candidates, as well as movements like MeToo and Defund the Police.
Natalie Portman is mentioned in the news for signing petitions and speaking out for the unheard almost as much as she is in the news for her acting.
Did Natalie Portman Go to College?
Natalie Portman is one of the most brilliant minds in Hollywood and maintained a 4.0 GPA throughout high school.
Upon graduation, she attended Harvard University and graduated with a bachelor's degree in Psychology. She then went on to attend graduate school at Hebrew University.
Natalie Portman is one of the smartest in Hollywood, with 140 IQ and a 4.0 GPA throughout high school (Credit: Hahn Lionel / ABACA USA / INSTARimages)
She was a research assistant for Professor Alan Dershowitz at Harvard and collaborated on The Case For Israel, and she was also a research assistant for Dr. Stephen M. Kosslyn, who hosted a psychology lab.
Notably, she guest lectured at Columbia University for a course titled Terrorism and Counterterrorism and coauthored two different research articles.
Natalie Portman's IQ is 140, putting her in the top 2% of the world.
Natalie Portman and Thor
Natalie Portman plays the role of Jane Foster/Mighty Thor in the original Thor movie, as well as Thor: The Dark World and Thor: Love and Thunder.
She reprised this role in Avengers: Endgame as well. Portman's character, Jane Foster, is an astrophysicist and astronomer who is a genius. As Portman herself is super intelligent, this role came naturally to her!
Natalie Portman stars as Jane Foster in the Marvel Cinematic Universe superhero films Thor (2011), Thor: The Dark World (2013), and Thor: Love and Thunder (2022) (Credit: Paramount Pictures / Marvel Entertainment )
When interviewed about the newest Thor, Taika Waititi, director, told the Los Angeles Times, "It was really important to us that we bring Jane back because people would ask what happened to her and where she'd gone. It's nice to be able to answer that and bring her back but in a more meaningful way. She no longer is the girlfriend on the sidelines, Thor's 'chick.' She comes back as her own person, as a strong, powerful woman, who is holding the hammer now and is actually a superhero herself."
How did Natalie Portman Get So Fit for Thor?
Jane Foster in Thor: Love and Thunder is battling cancer. As her human form becomes weaker, she transitions into Mighty Thor. Portman was tasked to perform as both a sick and frail human on the brink of death and a strong superhero.
Natalie Portman relied heavily on costars to help teach her about nutrition while leaning on personal trainer Naomi Pendergast to put her through a grueling workout regime so that she could embody Mighty Thor.
Natalie Portman did weight training with the help of her personal trainer Naomi Pendergast for her role as Mighty Thor in Thor: Love and Thunder (Credit: Marvel Studios / Walt Disney Studios Motion Pictures)
Speaking to the Los Angeles Times, Portman talked about her trainer saying, "She did a lot of weight training to get me stronger but also was really focused on getting me balanced as well as [targeting] the small muscles that support the bigger muscles. It was really awesome to turn 40 and feel the best I've ever felt physically."
She added, "To be tasked for the first time with taking up as much space as possible, when most of the time as women we're asked to get as small as possible. Even things that had been aches and pains were cured by the strength training that evened me out and got me into balance in my body."
Natalie Portman did most of her own stunts, so the strength that came from her new diet and exercise regime was crucial.
Awesome Things You Didn't Know About Thor: Love and Thunder
1. Chris Hemsworth's sons, Sasha and Tristan Hemsworth, play young Thor in the film.
2. Chris Hemsworth got the biggest he has ever been for the role of Thor in the newest movie, reaching 231 pounds of primarily muscle.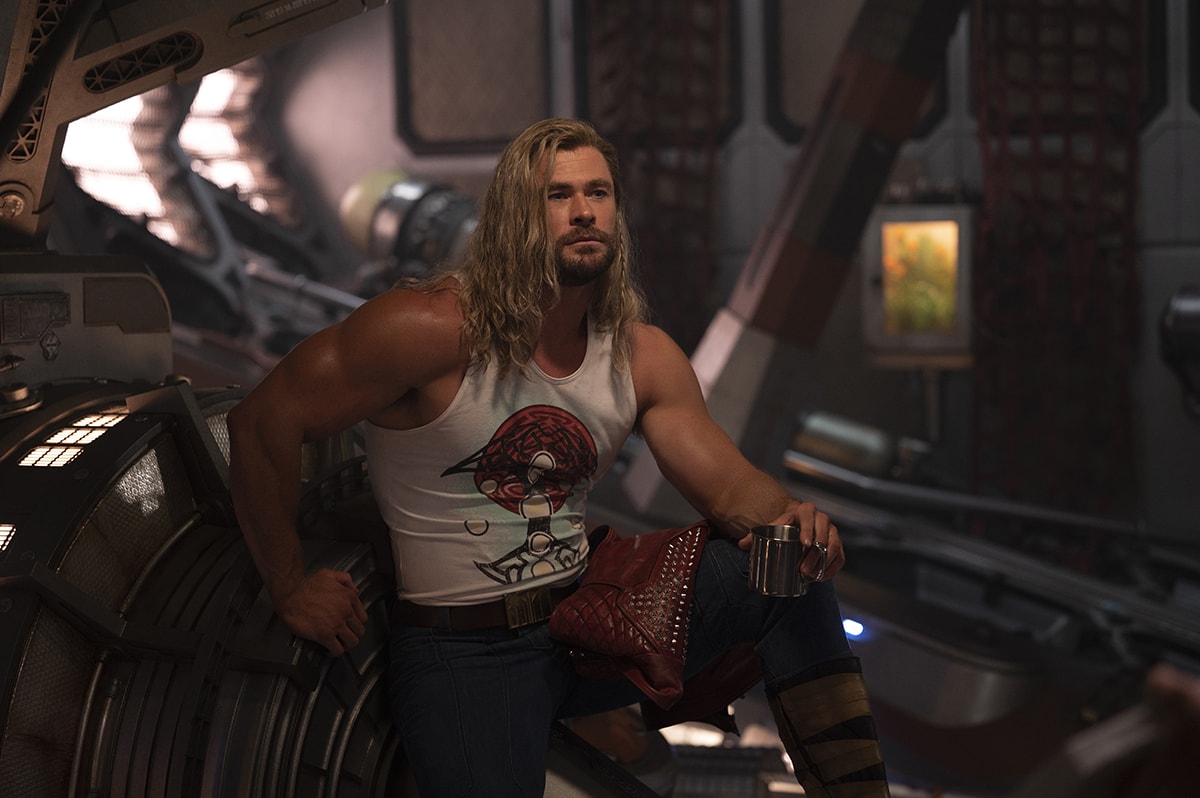 Chris Hemsworth achieved his biggest physique ever (231 pounds) for Thor: Love and Thunder (Credit: Marvel Studios / Walt Disney Studios Motion Pictures)
3. Natalie Portman is an entire foot shorter than Chris Hemsworth, who is 6'3". She had to stand on boxes in scenes where she was next to Hemsworth so that they were at a more equal height.
Natalie Portman, 5'3″, reportedly had to stand on boxes in scenes with Chris Hemsworth, 6'3″, to create a more equal height (Credit: Marvel Studios / Walt Disney Studios Motion Pictures)
4. Thor is the first MCU character with four stand-alone films.
5. Chris Hemsworth did not eat meat on days that he was filming a kissing scene with Natalie Portman to be respectful of her vegan lifestyle.