Victoria Beckham, who wears shoe size 7, touched down at Los Angeles International Airport last month and did her best to keep a low profile.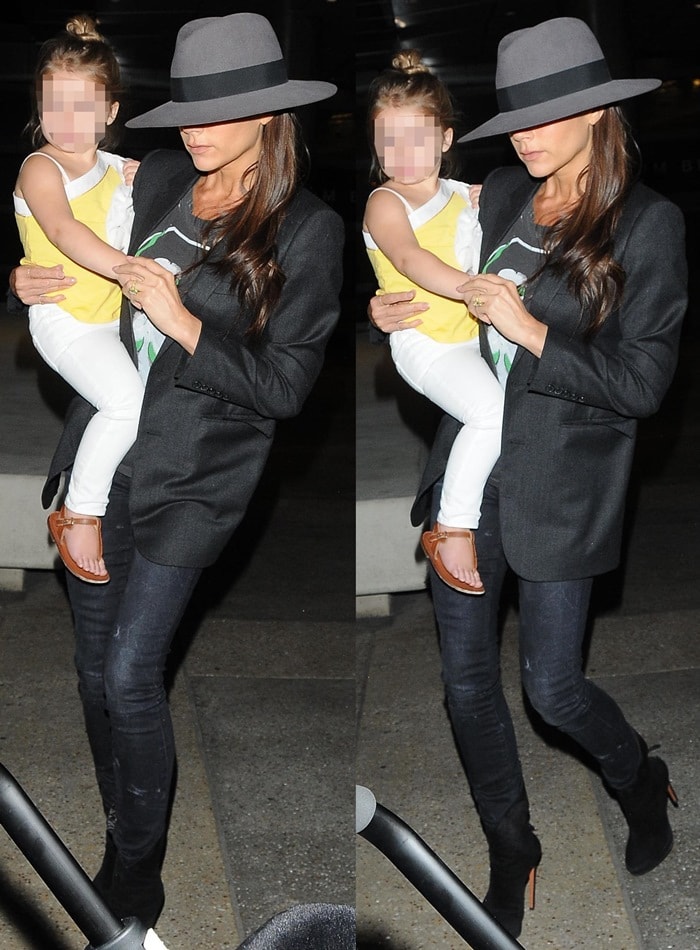 Victoria Beckham rocked black cropped low-rise Kate skinny jeans by R13
The 40-year-old businesswoman, fashion designer, model, and singer sported cropped low-rise "Kate" skinny jeans by R13 in black, a black blazer, a printed T-shirt, and a towering pair of ankle boots by Alaïa.
Victoria Beckham carrying daughter Harper at Los Angeles International Airport (LAX) on July 18, 2014
Victoria's skinny jeans feature shredded spots and bleach spatters and can now be purchased at Shopbop.
R13 The Kate Skinny Jeans, $345 at Shopbop
Shredded spots and bleach spatters lend a lived-in look to faded skinny jeans.
Unfortunately, the sky-high heels that Victoria wore have already sold out. They feature heels that measure 4.7 inches.
Alaïa Black Blow Boots in Soft Suede with Graphic Ankle Panels, $1,134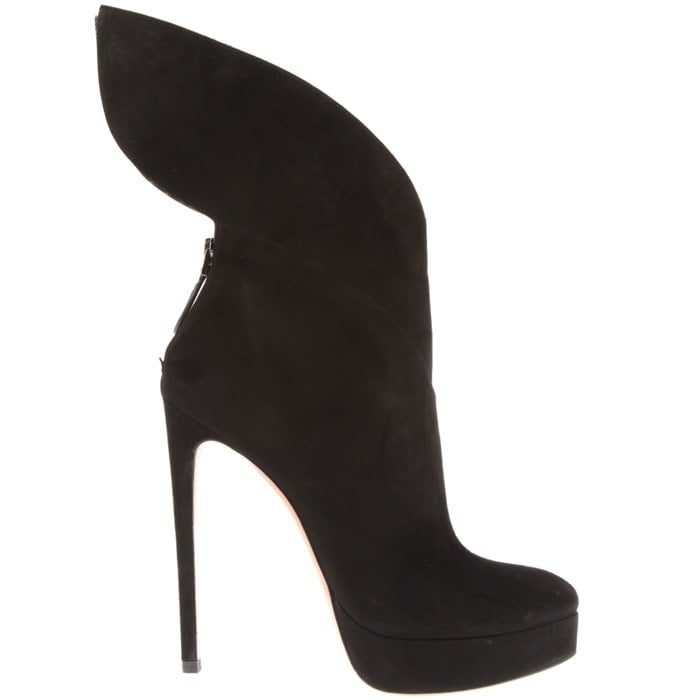 She wore the same booties with a completely different outfit at LAX earlier this year. Victoria sported a tiny miniskirt paired with a tucked-in black turtleneck jumper. Which of the two airport outfits do you prefer?
Victoria Beckham leaving LAX in a tiny miniskirt paired with a tucked-in black turtleneck jumper on May 31, 2014
Credit: WENN