In Glamour U.K.'s Autumn/Winter issue, Victoria Beckham finally revealed why she never smiles.
"I want to be honest. In the past, I've probably hidden behind my armor," Beckham said about her poker face. "The not smiling publicly, for instance. There's less of that now."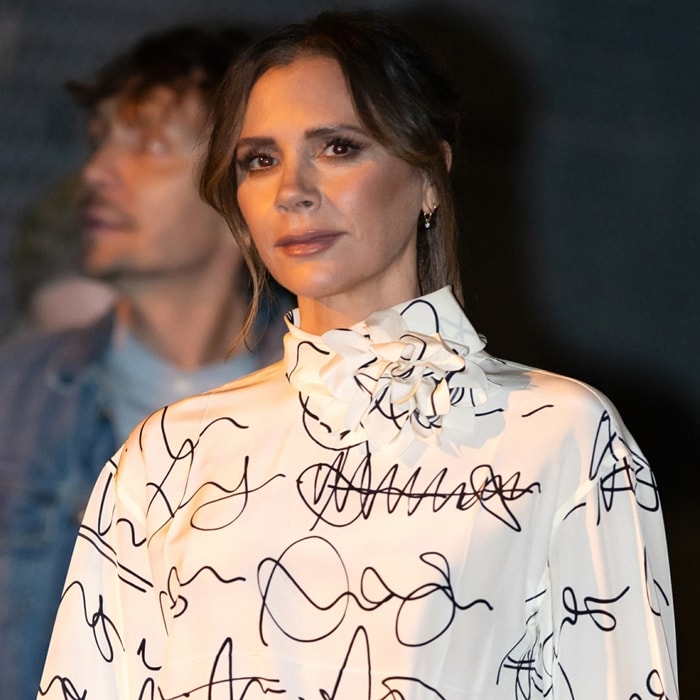 Known for never smiling, Victoria Beckham is seen arriving at the 'Jimmy Kimmel Live' on November 19, 2019, in Los Angeles, California
"There's something really liberating about embracing who I am at 45 years old and owning it, feeling confident, feeling content," Posh Spice explained.
Victoria Beckham showing her teeth while promoting her book 'Learning to Fly' at Selfridges in London, England, on September 17, 2001
She gradually stopped smiling around 2001 and is rarely caught showing her teeth. During the 1990s, Victoria was smiling on a regular basis.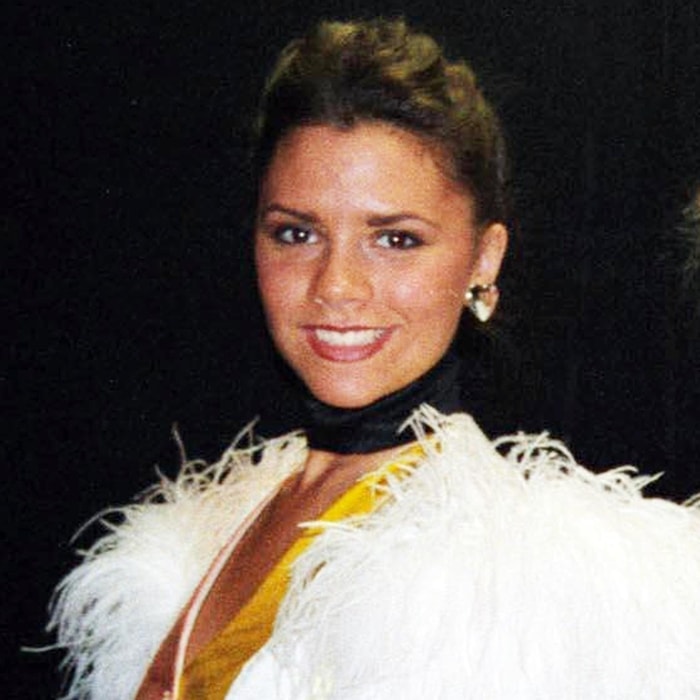 Victoria Beckham smiling in her first stage role, the 1993 production of Bertie
In September 2015, Victoria Beckham kept a solemn face as she stepped out for a fashion event at her flagship Dover Street store in London.
Victoria Beckham refusing to smile while leaving her London shop on September 18, 2015
The then 41-year-old designer wore a white blouse with a pair of distressed skinny jeans and oversized sunglasses.
Victoria Beckham shields her eyes behind a pair of oversized sunglasses as she exits her London storefront
She wrapped herself up in a printed navy coat from her eponymous Spring 2016 collection, which featured colorful images of a surfer against a beach backdrop.
Asked by Vogue in 2015 why she never smiles, Victoria responded: 'I'm smiling on the inside, but I feel like I have a responsibility to the fashion community.'
She finished up her look with a pair of her favorite suede Alaïa boots.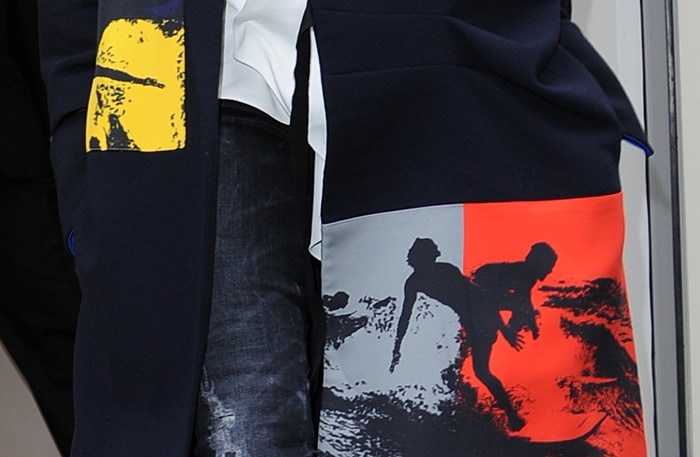 Victoria Beckham shows off the print detailing on her own brand's outerwear
While Victoria's ankle boots sold out a long time ago, you can still find Azzedine Alaïa's latest footwear designs at Net-A-Porter.
Alaïa Patent Leather-Paneled Suede Ankle Boots, $1,890
Credit: WENN / Instar