Taylor Lautner was pretty late to the Instagram game, but it looks like he might be making up for it with a heavy interest in Snapchat. Maybe. Victoria Justice got her hunky friend trying out the face swap option with her, and we're not entirely sure she was pleased with the result.
Victoria was photographed arriving at the Fox TCA summer press tour in Los Angeles to promote her upcoming musical television film, "The Rocky Horror Picture Show." The film will be a homage to the 1975 hit.
Victoria Justice attending the FOX Summer TCA press tour at the Soho House in Los Angeles, California on August 8, 2016
Victoria slipped into a bronze tank bodysuit from American Apparel which she dressed up for the occasion with a black blazer and matching leggings, both from DKNY.
The actress dressed up her look with the "1960 Sunburst" earrings from House of Harlow and the "Sveva" suede pumps from Cesare Paciotti.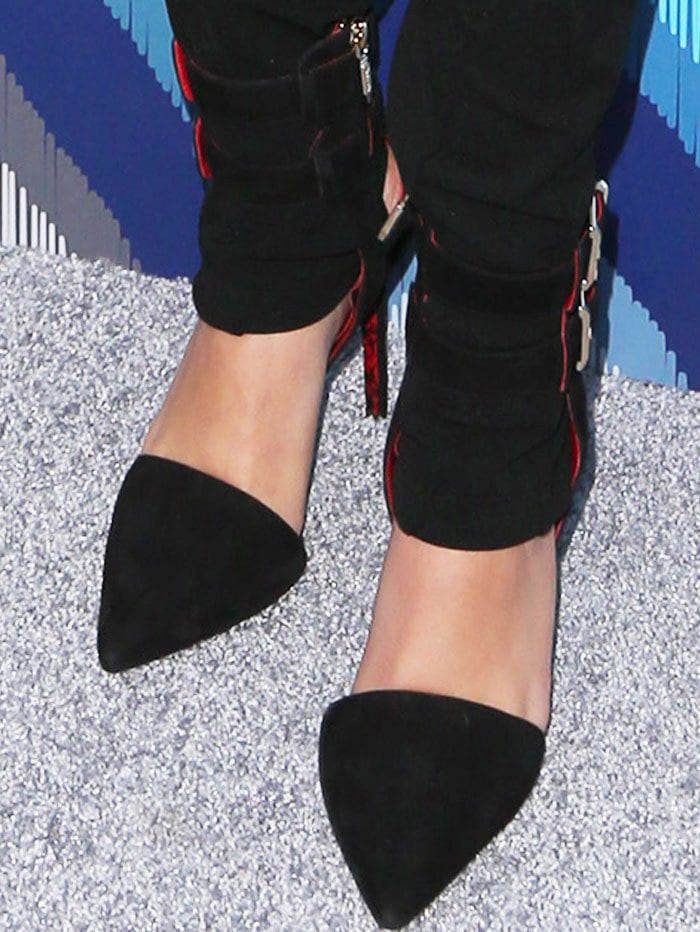 Victoria wears the "Sveva" suede pumps from Cesare Paciotti over her pants
Victoria excitedly talked about their rendition of the 1975 "The Rocky Horror Picture Show" and basically geeked out over it with her co-star Ryan McCartan. The television musical film will also feature vocal powerhouses such as Laverne Cox (bet you didn't know she had a five-octave vocal range) and Adam Lambert.
Victoria Justice goes all-black with a tinge of bronze for the Fox TCA summer press tour
Backstage, however, Victoria spent the time bonding with childhood friend Taylor Lautner and making sure he gets air time on her Snapchat.
The two hilariously swapped faces before putting on another filter, and let's just say that if ever they end up getting married in the future, their kids may not be the best looking in the celebrity children bunch. In Taylor's words, "I'm going to have nightmares."
Grab Victoria's Cesare Paciotti "Sveva" double ankle strap pumps at Cesare Paciotti.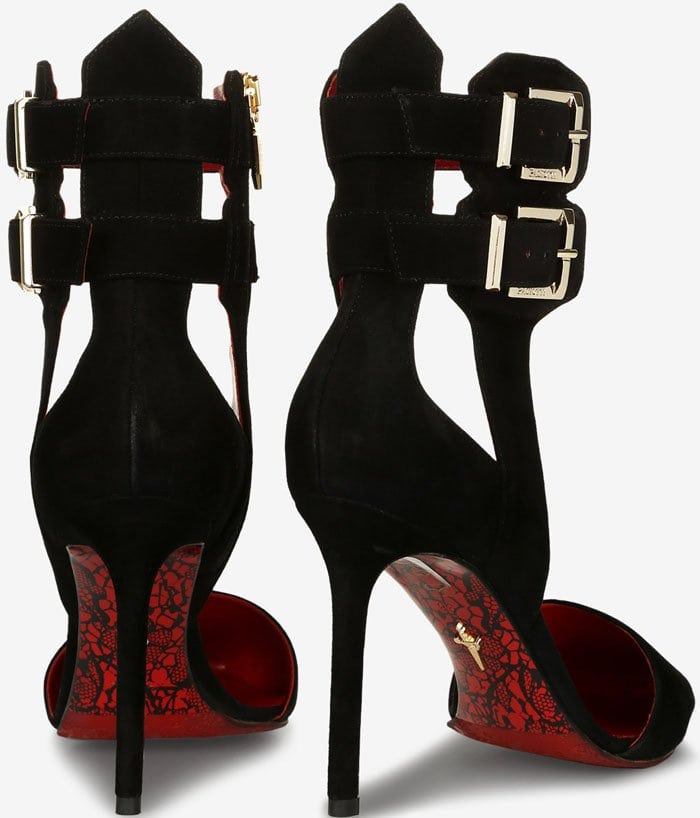 Cesare Paciotti "Sveva" Suede Pumps, $825 at Cesare Paciotti
Credit: FayesVision / WENN