Katy Perry increased her net worth on Wednesday by attending a Macy's meet and greet in watermelon shoes to unveil her new shoe collection. Two days earlier, Katy dressed up as a chandelier at the 2019 Met Gala.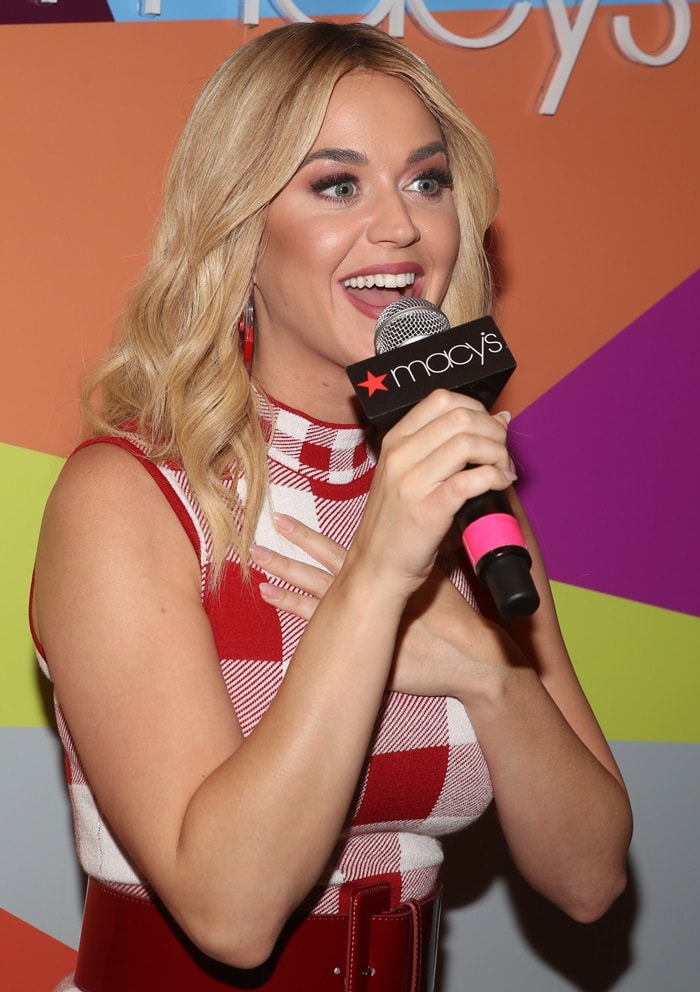 Katy Perry unveils her new shoe collection at Macy's in New York City on May 8, 2019
The 34-year-old Witness pop star smiled to fans in a plaid tangerine tunic Aperol dress ($225 at Staud) paired with matching Kokomo pants ($195 at Staud) from the same vintage-inspired women's clothing brand founded by Sarah Staudinger and partner George Augusto.
Katy Perry in a plaid tangerine tunic dress and pants by Staud
Katy styled her Staud ensemble with mouth-watering watermelon Picolo mules featuring rhinestone seeds and chunky lucite heel ($134.99 at Zappos).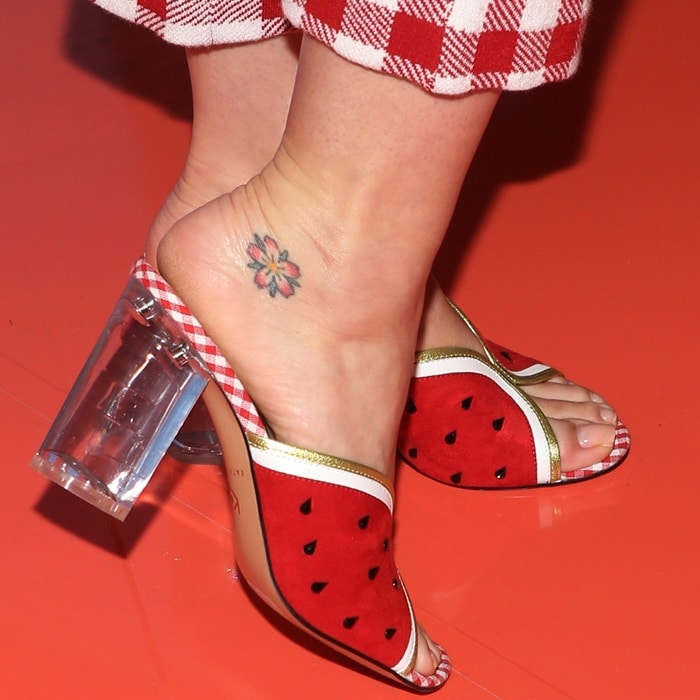 Katy Perry's mouth-watering watermelon mules and cherry blossom foot tattoo
She also showed off her cherry blossom foot tattoo on the outside of her right ankle and a smiling strawberry tattoo on the inside of her left ankle.
Katy Perry's smiling strawberry foot tattoo on the inside of her left ankle
Katy Perry The Picolo Watermelon Mules, $134.99 at Zappos and Amazon
Credit: Derrick Salters / WENN