There's a certain kind of privilege you get when you're the daughter of a Hollywood A-lister who makes blockbuster movies, and that's being able to buy and wear clothes and shoes that probably cost more than a normal 11-year-old girl's whole closet.
Willow Smith for instance, the younger of Will Smith's and Jada Pinkett's kids and a celebrity in her own right, was spotted shopping in New York City in a pair of interesting heel-less sneaker booties that reportedly cost a whopping $690. The shoes, dubbed as the "Oriah" from Adidas Y-3 by Yohji Yamamoto, even complemented the color of her new hairstyle. It also looked like the young fashionista was enjoying her footwear immensely.
Here's a closer look at the Y-3 "Oriah". Unlike other heel-less shoes, this edgy pair features highly modernized sculptured "heels" that look a lot like corrugated blades. Textile and leather make up the whole upper while front zip closures instead of usual shoe laces allow for easy access.
Adidas Y-3 by Yohji Yamamoto Oriah Sneaker Booties, $690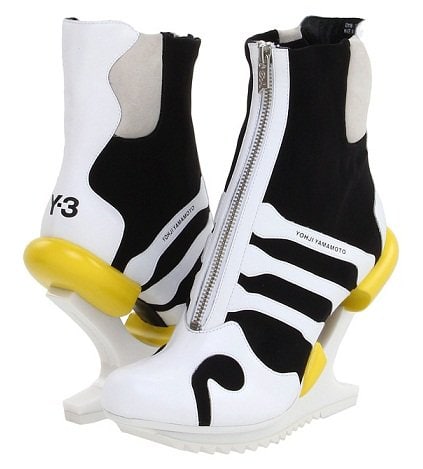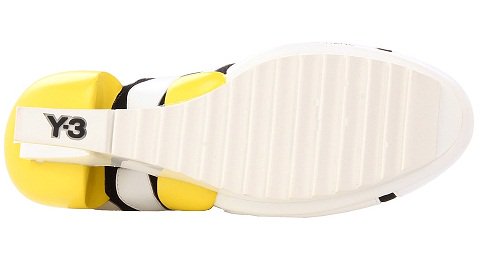 Willow Smith has developed her own unique sense of style, which she clearly displayed earlier this year in a Chanel Spring 2012 white dress paired with a wide variety of accessories. Her fringed boots, also from Chanel, complemented a cropped leather jacket and a yellow-and-black embellished collar: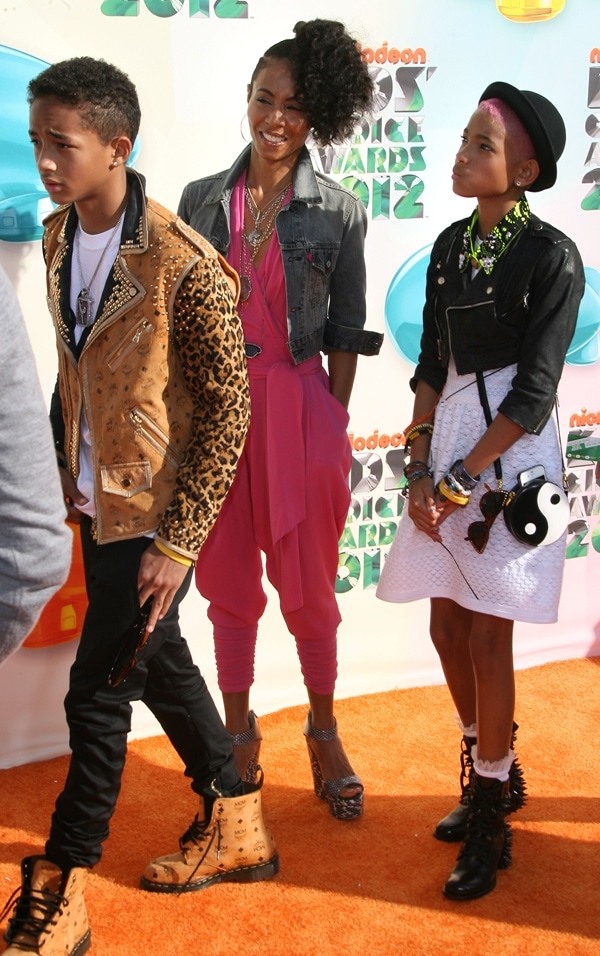 Jada Pinkett Smith, daughter Willow Smith and son Jaden Smith at the 2012 Kids Choice Awards held at the Galen Center in Los Angeles, March 31, 2012
Willow Smith in a Chanel Spring 2012 white dress paired with a wide variety of accessories
Willow Smith's black Chanel boots
Credit: Adriana M. Barraza / WENN