By now, you probably have already noticed that X-Men: First Class actress January Jones is not a classic-cut kind of person.
She likes her style to be a little off-kilter, which may not always work to her advantage since there is a fine line that separates the bizarre from the genius.
January Jones wears her hair back at the 21st Annual Critics' Choice Awards at Barker Hangar on January 17, 2016, in Santa Monica, California
Why is Emma Frost not in Days of Future Past?
In 2011, she portrayed Emma Frost, a mutant of enormous telepathic ability, in X-Men: First Class (stylized onscreen as X: First Class), the fifth installment in the X-Men film series.
A box office success, it was followed by a number of sequels including X-Men: Days of Future Past (2014), X-Men: Apocalypse (2016), and Dark Phoenix (2019).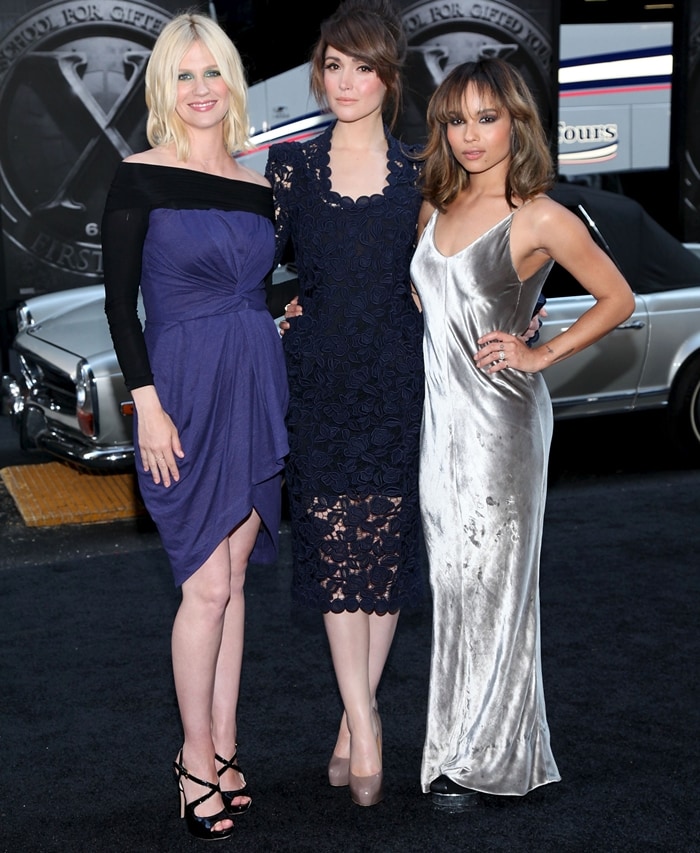 Rose Byrne, Zoe Kravitz, and January Jones attend the premiere of "X-Men: First Class" at Ziegfeld Theatre on May 25, 2011, in New York City
According to the actress, she wasn't asked to reprise her role because Emma Frost doesn't appear in the Days of Future Past adaptation written by Simon Kinberg.
"I haven't been asked back. It's called Days of Future Past or something. No, they're going into another time period, or they're going back and forth from a different time period and Emma's not in that. Not in what they're doing," she told Collider in April 2013.
January Jones as mutant telepath Emma Frost in X-Men: First Class
When X-Men: First Class premiered on Ziegfeld Theatre on May 25, 2011, January Jones was starring as Betty Francis (née Hofstadt, formerly Draper) on AMC's hit drama Mad Men.
Born on January 5, 1978, in Sioux Falls, SD, January Kristen Jones was 33-years-old at the time.
"When I heard that this installment of 'X-Men' was gonna take place in the '60s I was like, 'Oh my God, you must be kidding me!' But I read the script and familiarized myself with the character of Emma Frost. She's so, so far from Betty and from 'Mad Men,' and it takes place in that time but it doesn't feel like a period movie," she told Collider in January 2001 about starring in a film set in the 60s.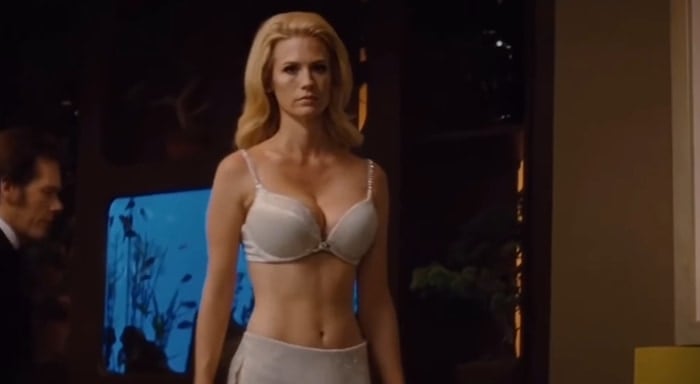 January Jones portrayed Emma Frost in X-Men: First Class
In January 2016, January Jones put together yet another one of her outfits for the Critics' Choice Awards, but this time, it was a little less weird.
January ditched her previous graphic design dress for a more subtle embellished plunging number by Altuzarra. The actress also roughed out her half-braids-half-cornrows look for a softer updo.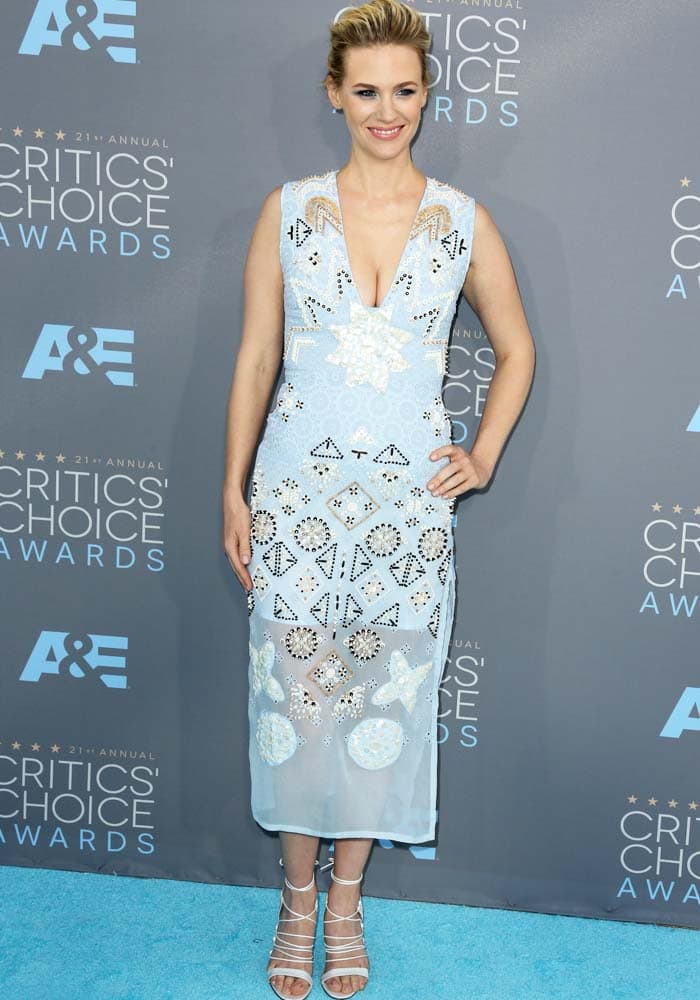 January Jones wears an embellished plunging dress from Altuzarra on the blue carpet
What ruined January's look was her choice of Bionda Castana "Viola" lace-up heels.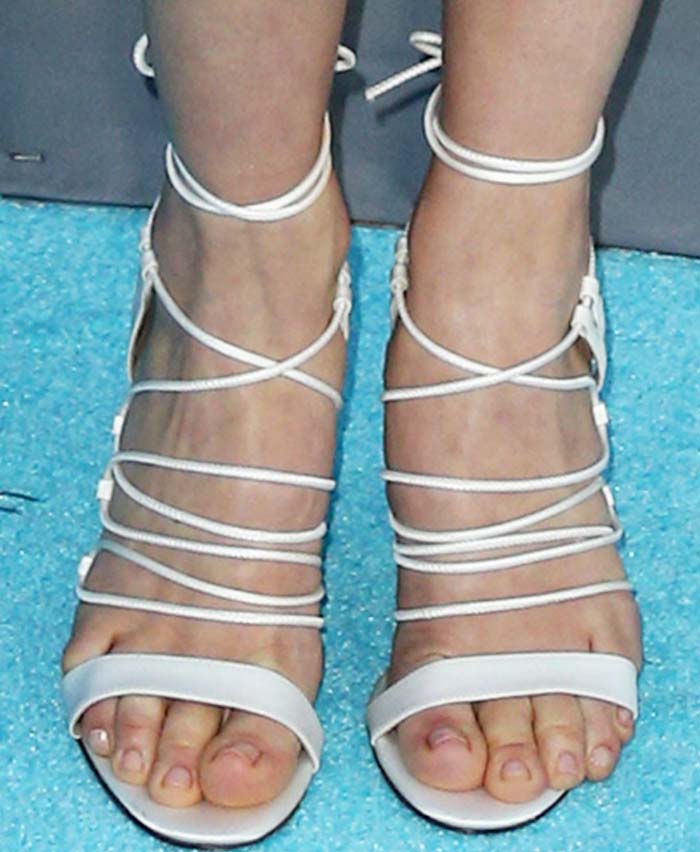 January Jones's feet in strappy Bionda Castana sandals
We think she should have let her interesting dress shine, but instead, she picked a pair of incredibly distracting shoes.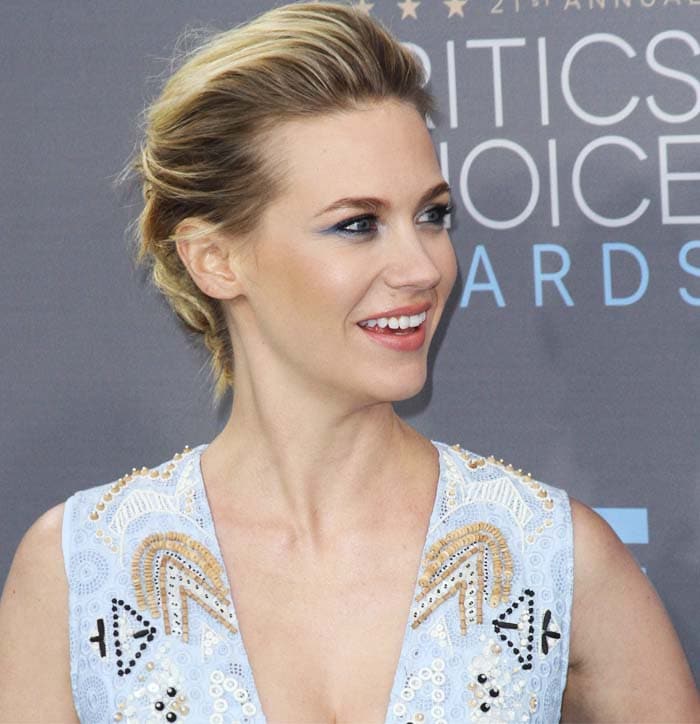 January Jones shows off the detail on her embellished Altuzarra dress
Even though we don't love the way January styled these shoes, the Bionda Castana "Viola" lace-up sandals are gorgeous.
However, they definitely need to stand out on their own! A beautifully-cut monochrome dress would easily do the trick.
Silver Metallic Castana Viola Lace-Up Sandals, $725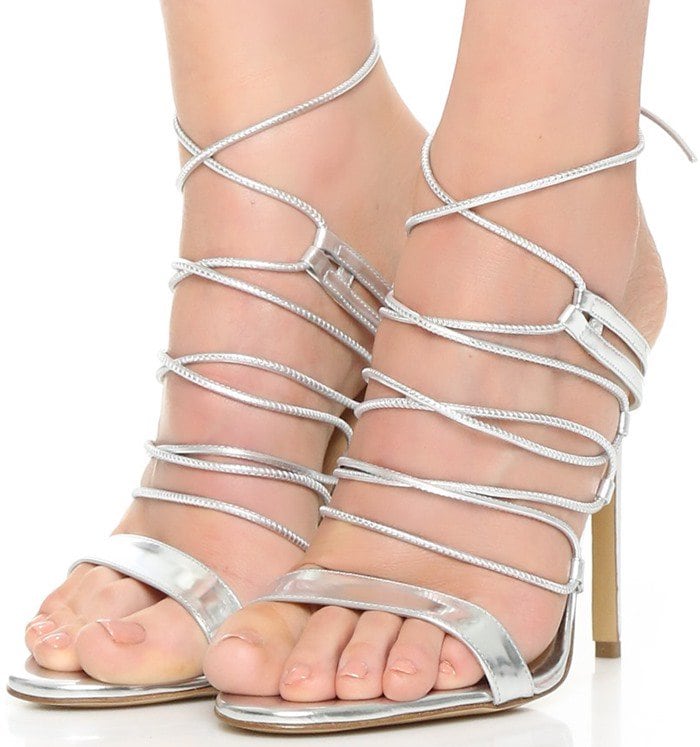 Black Bionda Castana Viola Lace-Up Sandals, $725
Mauve Bionda Castana Viola Lace-Up Sandals, $725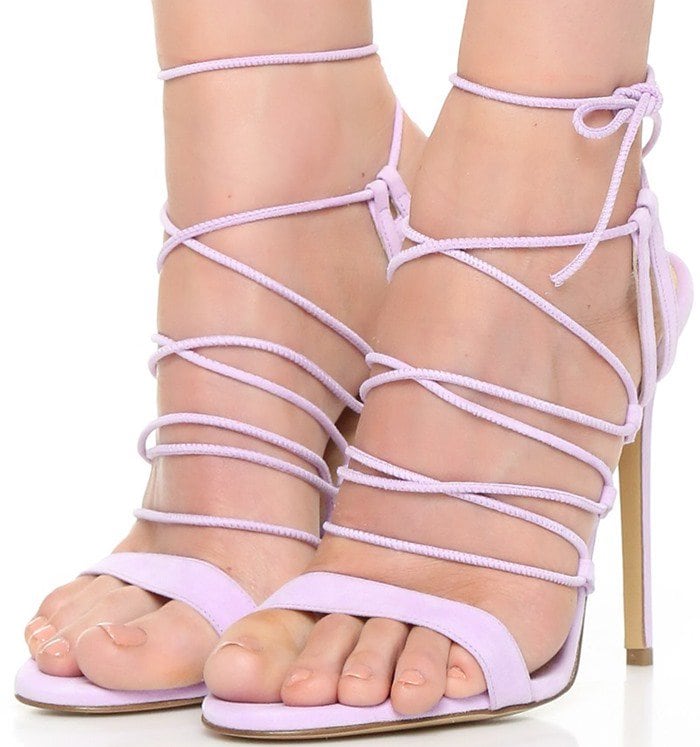 Credit: Adriana M. Barraza / FayesVision / Apega / Brian To / WENN / Andres Otero