She is often named by the media as one of the world's sexiest women. And last Friday, Alessandra Ambrosio showed off her hard-earned bombshell figure in an outfit from Los Angeles-based activewear brand Year of Ours as she headed to a local fitness studio in Santa Monica with her equally stunning friends.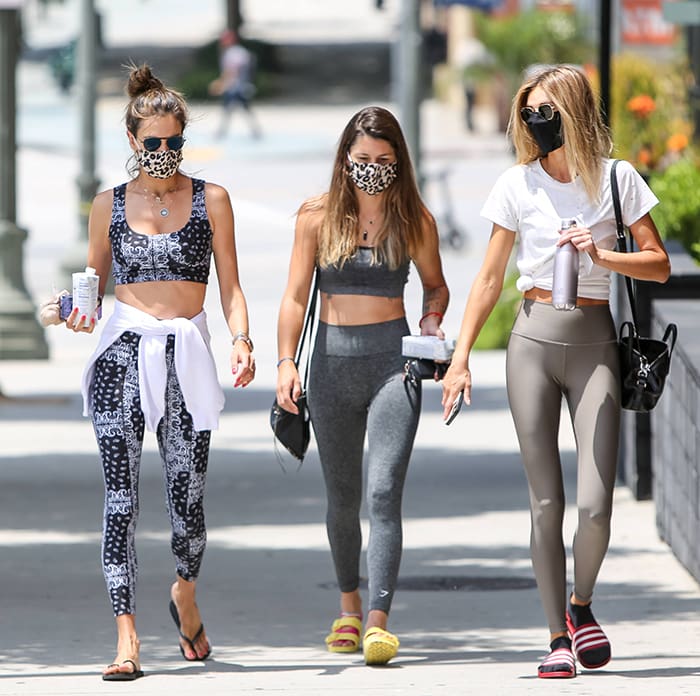 Alessandra Ambrosio heads to a local fitness studio with her friends in Santa Monica, Los Angeles on June 19, 2020
The Brazilian beauty flaunted her abs and perfectly toned body in a Year of Ours Bandana Dolly bra top ($62.99 at Zappos) and matching Bandana Rocky leggings ($75.99 at Zappos).
She teamed her workout outfit with a white sweatshirt, which she wrapped around her waist to allow her enviable curves to take center stage.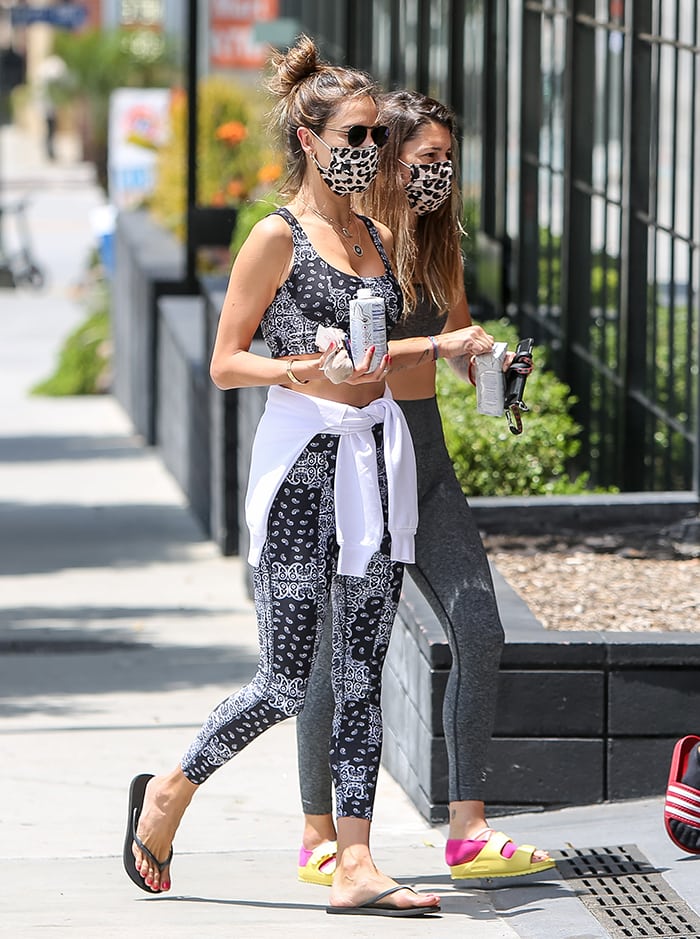 Alessandra Ambrosio flaunts her toned figure in Year of Ours Bandana bra top and leggings
The 39-year-old model went wild for prints as she also donned a leopard-printed fashion PPE mask from Sanctuary Clothing.
Just a day prior to her outing, Governor of California Gavin Newsom issued a statewide order that requires Californians to wear face masks in high-risk settings.
Alessandra Ambrosio wears a white sweatshirt over her bra top from Year of Ours
The former Victoria's Secret Angel amped up her athleisure look with a Jacquie Aiche Swirl Eye necklace ($6,165 at Matches Fashion), a Lorraine Schwartz Evil Eye bracelet, a bangle, and a watch.
She then wore her hair up in a bun and shielded her eyes behind a pair of black aviator sunglasses.
Alessandra Ambrosio wears her hair in a messy bun and covers her face with a leopard-printed face mask
Toning down things a bit, she showed off her bare feet in black Havaianas flip flops, which displayed her pink toenail polish. Flip flops are starting to dominate the fashion scene once again with the arrival of the summer season.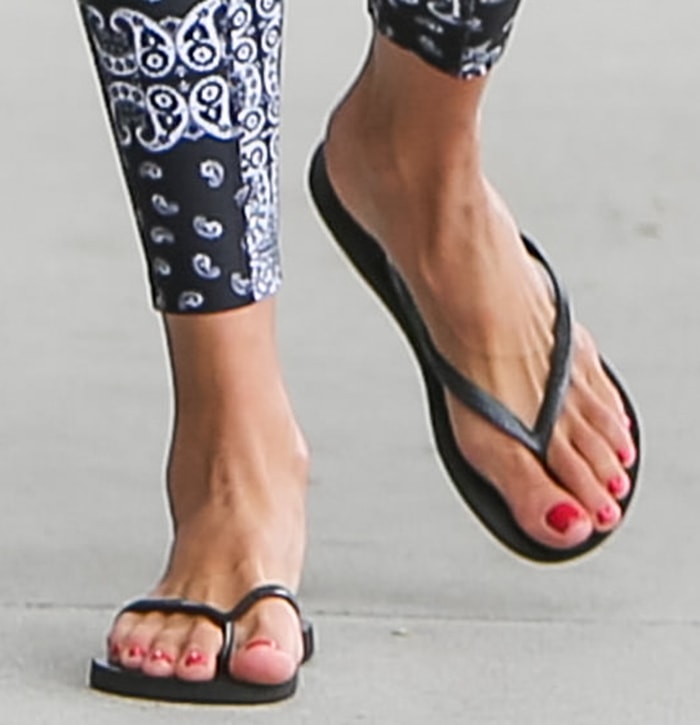 Alessandra Ambrosio shows off her bare feet in Havaianas flip flops
Havaianas Slim Flip Flops, $26 at Zappos and Shopbop
Credit: Instar / WENN