Lupita Nyong'o is one Hollywood celebrity who doesn't shy away from trying new things on the red carpet, and she most definitely hasn't shied away at the Star Wars Force 4 Fashion Event in New York.
Do you notice anything about her outfit in the video she uploaded? (A word of warning: turn down your volumes).
That's right! Lupita Nyong'o interestingly chose an outfit that lights up. Perhaps this is an ode to all the lightsabers they used in her much-anticipated upcoming film Star Wars: The Force Awakens?
Lupita Nyong'o rocked a one-of-a-kind light-up dress made by Zac Posen and Google
Lupita's one-of-a-kind light-up dress was designed in partnership with Zac Posen and Google's Made With Code, a nonprofit initiative that inspires girls to learn to code. Do you prefer it to Claire Danes' Zac Posen light-up dress?
Lupita Nyong'o wore a unique LED gown that was coded by girls around the country
The actress still kept pretty mum about her character in Star Wars, but at least she already made an appearance on the Comic-Con reel after her noticeable absence in the first trailer.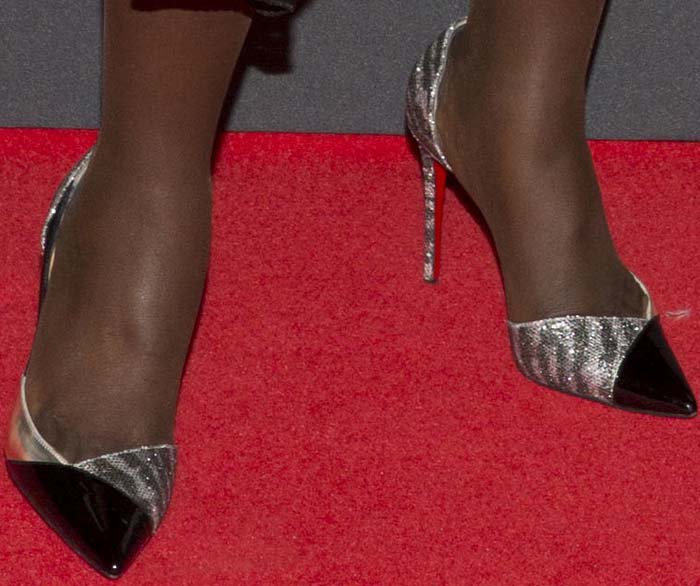 Lupita Nyong'o showed off her feet in Christian Louboutin heels
Lupita wore a science-meets-fashion dress which was custom-made by Zac Posen. The daring actress wore a pair of Christian Louboutin "Tac Clac" in patchwork with the futuristic dress.
Lupita Nyong'o at the Star Wars Force 4 Fashion event at the Skylight Modern in New York on December 2, 2015
The 32-year-old talked more about her dress and showcased it in its full glory. And in case you weren't over it yet, yes it lights up.
Lupita Nyong'o talks about her Zac Posen dress which meshes science and fashion
Lupita's exact same pair of "Tac Clac" pumps by Christian Louboutin has already sold out online, but we did find a few of the same style in different variations. Check them out at Nordstrom and Saks Fifth Avenue.
Christian Louboutin "Tac Clac" Patchwork Glitter Half d'Orsay Red Sole Pump
Christian Louboutin "Tac Clac" 100 Leather Pumps, €595
Christian Louboutin "Tac Clac" 70 Paneled Leather and Suede Pumps, $795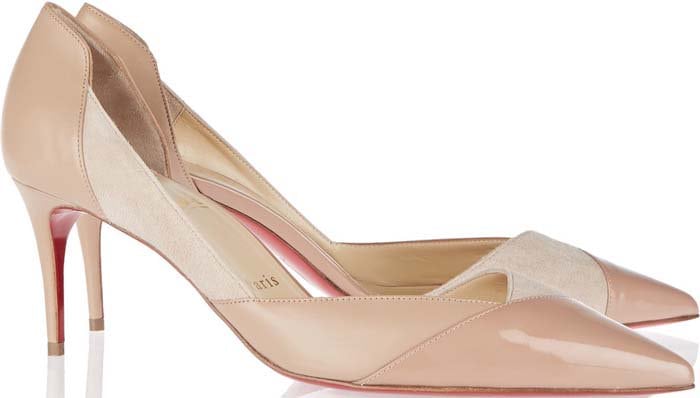 Credit: Jeff Grossman / WENN