Crossbody bags are definitely one of our favorite bag styles. There's so much to love about this compact purse, and below are our top 4 reasons.
1. You can go hands-free with crossbody bags
One of the best features of a crossbody bag is the perfect length of its strap, which can be easily slung over the shoulders and adjusted to fit your frame perfectly. Isn't that convenient?
It is very easy to wear and carry even during errand days when you have your hands full. Check out Ashley Tisdale below looking chic with a Celine Nano tote while carrying takeout food.
Ashley Tisdale with her lunch to go on Melrose Place in Los Angeles on December 19, 2014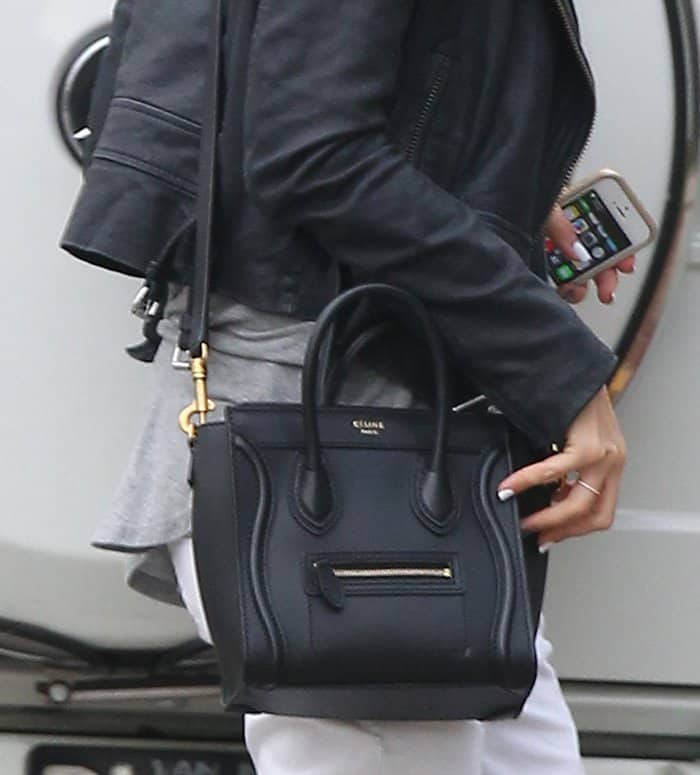 Ashley Tisdale carries a black Celine Nano crossbody bag
Copy Ashley's look with the following budget-friendly bag steal from Shopbop:
Rebecca Minkoff Mini MAB Tote in Black, $195
2. You can choose from an endless variety of styles
We will never get over the huge variety of crossbody bags out there!
From the mini, fresh-styled crossbodies to the more timeless sling bags, there are literally countless of these purses, and we want to hoard each and every one of them.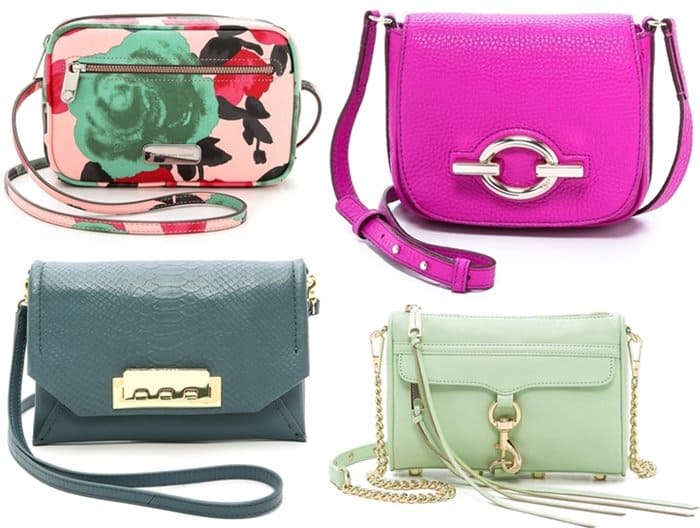 Clockwise: Marc by Marc Jacobs "Jerrie Rose Sally" Bag in Desert Rose Multi, $198; Diane von Furstenberg "Sutra Cafe" Mini Bag in Hibiscus, $278; Rebecca Minkoff Mini MAC Cross Body Bag in Aloe, $195; ZAC Zac Posen "Eartha" Envelope Crossbody Bag in Mineral, $295
3. Crossbody bags are great accessories from day to night
Who doesn't like versatile pieces? We are obsessed with crossbody bags that can double as clutches with just a simple tuck of the shoulder strap.
Lindsay Lohan on a night out with friends in Soho in London, England, on February 20, 2015
A day-to-night switch is possible with crossbody bags that feature chain straps and quilted leather, like Lindsay Lohan's authentic Chanel mini crossbody bag.
Lindsay Lohan's Chanel mini crossbody bag
4. This bag style is often priced just right
The designer totes and shoulder bags we love are typically very expensive and can set you back $300 or more. Crossbody bags, on the other hand, are more budget-friendly.
Because they are smaller, these sling bags are usually around $200 or less, allowing us to buy and collect even more of these beauties!
Credit: WENN / revolutionpix