Avril Lavigne's Abbey Dawn shoe collection was released yesterday at JustFab. Naturally I spent some time perusing the entire collection and looking at the details of nearly every piece. After studying all of the leopard print, studs, leather and edge I came up with my top 5 favorite from the collection.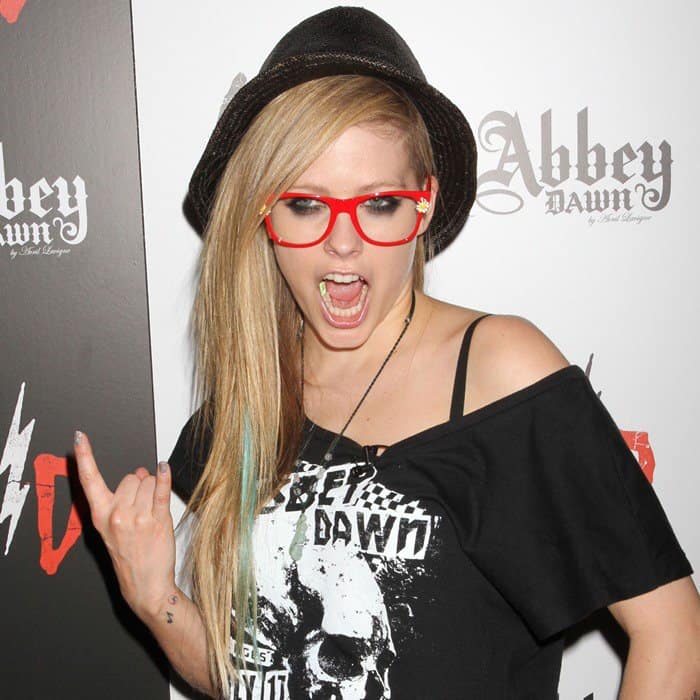 Singer/designer Avril Lavigne visits her Abbey Dawn booth at the 2012 MAGIC Convention at Las Vegas Convention Center on August 21, 2012 in Las Vegas
I'd wear any of these with simple black skinnies and a girly bow embellished T for a casual punk rock look. You could also juxtapose the toughness of these styles by pairing them with a black ruffly chiffon dress or tunic.
Check out my top 5 favorite styles from the new footwear collaboration at JustFab. What do you think? Are you into these rock and roll inspired styles? If so, which pair would you make your next shoes?
'Hell Yeah' Boots, $49.95 at JustFab
'WTH' Pumps in Fuchsia, $39.95 at JustFab
'Million Dates' Booties, $39.95 at JustFab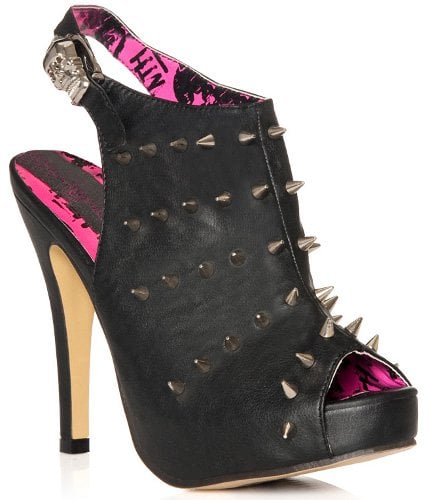 'MFP' Boots in Leopard, $39.95 at JustFab
'Metal Head' Heels, $39.95 at JustFab
Avril Lavigne actually wore a style from her own shoe line to the Teen Choice Awards last year. She paired the pumps with a little black dress from Kohl's.
Avril Lavigne at the 2011 Teen Choice Awards held at Gibson Amphitheatre in Universal City, on August 7, 2011
Avril Lavigne showing off her feet in Abbey Dawn shoes
Credit: AdMedia / WENN / DJDM