It's so nice to see a young actress grow up to be gorgeous and sexy in the appropriate way. We're talking about Abigail Breslin. It's hard to believe that the girl from Little Miss Sunshine and Signs was the same actress who played an abducted teenager alongside Halle Berry in The Call.
Abigail Breslin then and now
In 2008, Abigail was a 12-year-old making a name for herself on the silver screen. Back then, she was a cute young girl wearing dresses and flats.
Little Miss Sunshine star wearing dresses and flats on the red carpet in 2008
It's five years later, and we're happy to see that the actress has grown up well. She's not vulgar, crazy, or high on drugs and alcohol (as many child celebrities tend to be when they get older). In fact, she's shaping up to be quite the style icon for teens. Let's take a look at some of her best-dressed moments in recent years.
Sophisticated in Alice + Olivia Pumps
For Mercedes-Benz Fashion Week's Alice + Olivia Spring/Summer 2013 show, Abigail kept it simple in a form-fitting black dress paired with Alice + Olivia heart-print pumps. She looked absolutely sophisticated in this ensemble. What do you think?
Abigail Breslin's sophisticated style for Mercedes-Benz Fashion Week's Alice + Olivia Spring/Summer 2013 show on September 10, 2012
We couldn't find Abigail's exact pair online, but the following is closely similar to the Mary Jane version:
Alice + Olivia "Gizelle" Mary Jane Pumps, $295 at Nordstrom
Sweet in Jimmy Choo "Sugar"
Little Miss Sunshine proved she had a great fashion sense at the LA premiere of her movie New Year's Eve (she played Hailey, Sarah Jessica Parker's 15-year-old daughter). She looked like a modern-day princess in her white Marchesa dress paired with Jimmy Choo "Sugar" peep-toe pumps. The satin crystal-embellished shoes really gave off a fairy-tale vibe. Do you agree?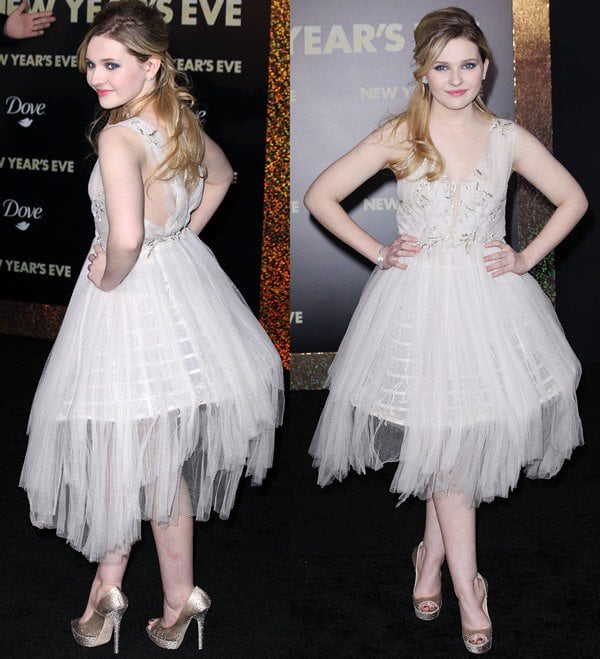 Little Miss Sunshine as a modern-day princess at the premiere of New Year's Eve in Los Angeles on December 5, 2011
Check out the Jimmy Choo Sugar pumps:
Jimmy Choo "Sugar" Pumps
Stylish in Alejandro Ingelmo "Sophia"
At the New York premiere of 'New Year's Eve', Abigail switched the sparkle from her shoes to her dress. Since her shiny black L'Agence dress caught enough attention, she kept her shoes simple. She wore the nude "Sophia" platform pumps from Alejandro Ingelmo.
The actress pairing her sparkly dress with nude pumps at the premiere of New Year's Eve in New York City on December 8, 2011
The Sophia shoes are Abigail's go-to pair of nude pumps. She's been spotted in them on other occasions, too: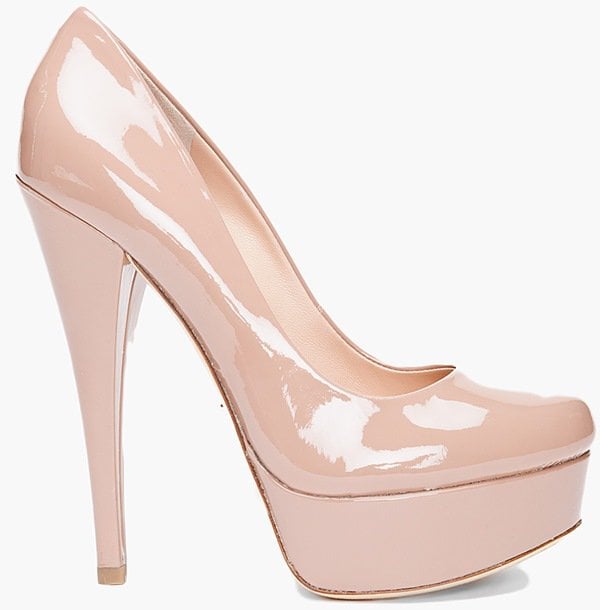 Alejandro Ingelmo Pink Sophia Patent Pump Heels, $495
Trendy in Jeffrey Campbell Shoes
Our favorite look is Abigail's ensemble at the LA premiere of The Call. She wore a cool cropped Alice + Olivia jacket with a huge bow and a pair of high-waist pants. It's unfortunate that the wide-leg pants covered her Jeffrey Campbell shoes. If they were anything like the pair she wore to her interview on 'Late Night with Jimmy Fallon', we're certain we would love them, too. Is her all-black look your favorite as well?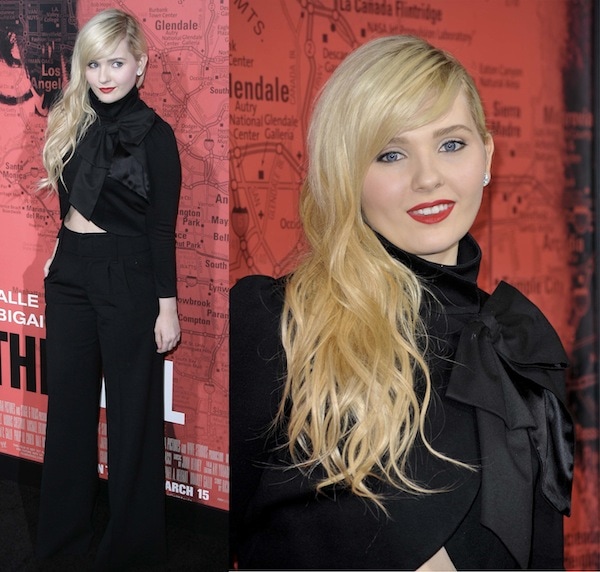 Abigal Breslin's trendy attire at the premiere of The Call in Los Angeles on March 5, 2013
Take a look at the Jeffrey Campbell boots she wore for her Late Night with Jimmy Fallon interview.
Jeffrey Campbell "Damsel Spike" Boots, $210 at Solestruck
Casual in BOC by Born "Brygida"
Even while arriving at the Los Angeles Airport, Abigail looked trendy and chic. She wore a tan maxi dress under a denim jacket and accessorized it with a long necklace. We love the fedora and large shades she added to make it more casual.
Abigail Breslin arriving at LAX in a trendy yet casual ensemble on July 21, 2013
She paired the whole ensemble with "Brygida" sandals from BOC by Born. The strappy brown wedges were perfect for her casual ensemble. Don't you think so?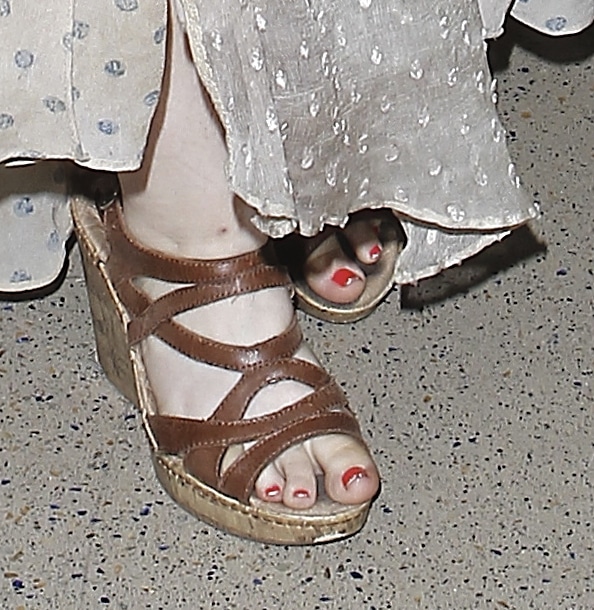 The actress in "Brygida" wedge sandals from BOC by Born
Get Abigail's sandals:
BOC by Born "Brygida" Wedges in Saddle, $69.99 at Amazon
So, what do you think of Abigail's developing style? Could she be the next Nicole Kidman?
Credit: Abigail Breslin Fansite/Nikki Nelson/Dimitri Halkidis/Apega/Adriana M. Barraza/WENN