She now has an adult son! And last week, Sarah Jessica Parker marked her first-born James' 18th birthday with throwback photos posted on her Instagram. James Wilkie Broderick was born on October 28, 2002, in Manhattan.
The Footloose actress wrote: "My beloved son, James Wilkie, On this day, you are 18 years old. I marvel at the passing of those years but equally the young man you are becoming. My love for you is an ache and an honor. As you leap toward and into your future, I remain your privileged and steadfast confident and joyful witness to the year ahead."
Now that Tabitha Hodge's older brother is of legal age, SJP couldn't help but express her excitement as he can finally participate in the election.
Sarah Jessica finished her caption, saying: "Happy birthday my first-time voter. I love you so. X, Mama"
Just a few days after celebrating her son's birthday, Sarah Jessica and her husband Matthew Broderick accompanied James to their polling place on Election Day to cast his first vote in the 2020 presidential election.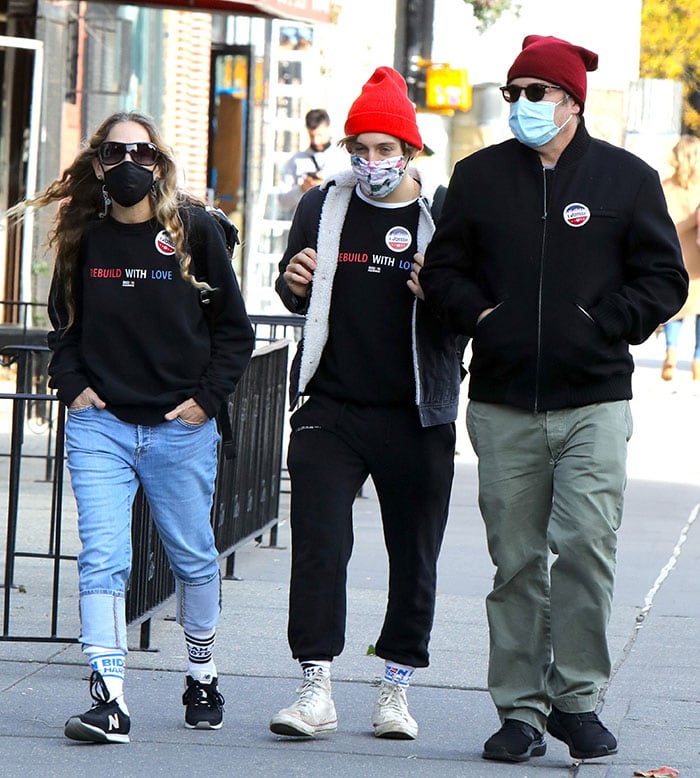 Sarah Jessica Parker and husband Matthew Broderick accompany their son James Broderick to their New York City polling place to cast their vote on November 3, 2020
Showing their support for the Democratic party, SJP and James wore matching black sweatshirts with the slogan "Rebuild With Love" emblazoned across the front.
NYC-based Taiwanese-Canadian fashion designer Jason Wu designed the sweater to support Joe Biden and Kamala Harris.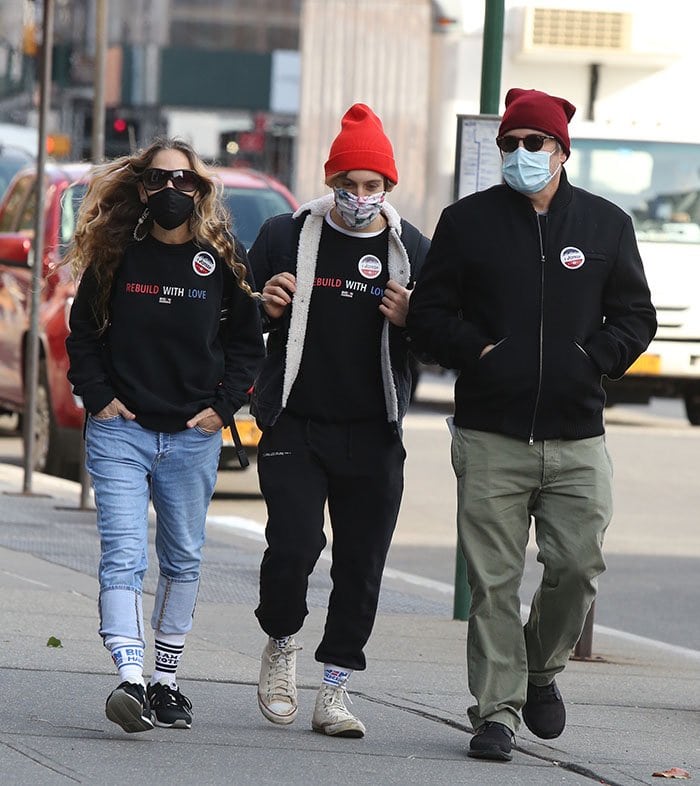 Sarah Jessica Parker and son James Broderick wear matching Jason Wu Rebuild with Love sweatshirts
Appearing to be in high spirits, SJP was pictured raising her arms as they left the polling place in New York City.
Sarah Jessica Parker appears to be in high spirits after voting
The curly-haired actress paired her sweatshirt with light-washed mom jeans, which were cuffed to reveal her statement-making socks.
Aside from their coordinating sweaters, the mother-and-son duo also wore mismatched socks for their voting day look. They rocked Mother Denim "I am a voter" sock on one foot and Biden-Harris white crew socks on the other.
SJP accessorized with her favorite SJP x Sunglass Hut oversized sunnies and a pair of New Balance sneakers.
Sarah Jessica Parker wears mismatch statement socks with New Balance shoes
Following CDC safety guidelines, the three stepped out with face masks to prevent the spread of coronavirus. They also wore "I Voted" stickers on their chests to show that they have performed their civic duties.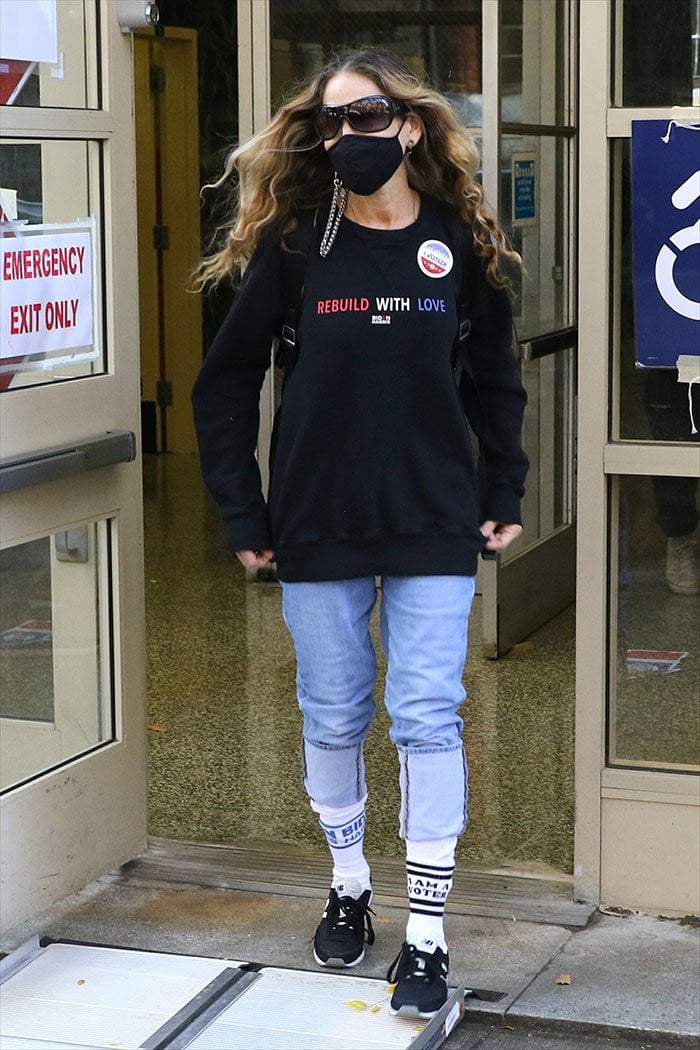 Sarah Jessica Parker wears a face mask to prevent the spread of COVID-19
Credit: Instar / WENN