The iconic 1460 eight-eye lace-up boots from the brand that started a cultural revolution are now available in scene-stealing acid pink colorway at Zappos, Shopbop, and Farfetch.
Acid Pink Dr. Martens 1460 Smooth Leather Ankle Boots, $149.95
These pink leather and cotton ankle boots from Dr. Martens feature the style's classic 8-eye design, air-cushioned sole, branded tag, and contrast stitching for extra definition.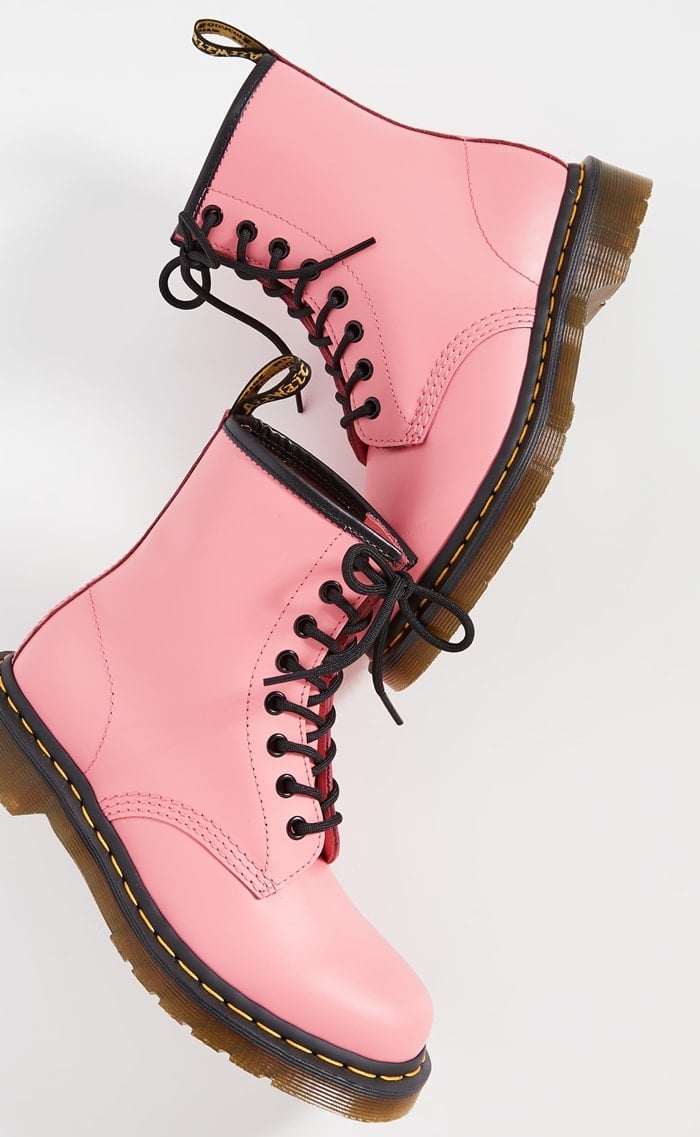 The model below is wearing her pink ankle boots with skinny zebra-print R13 jeans that you can buy on sale at Shopbop.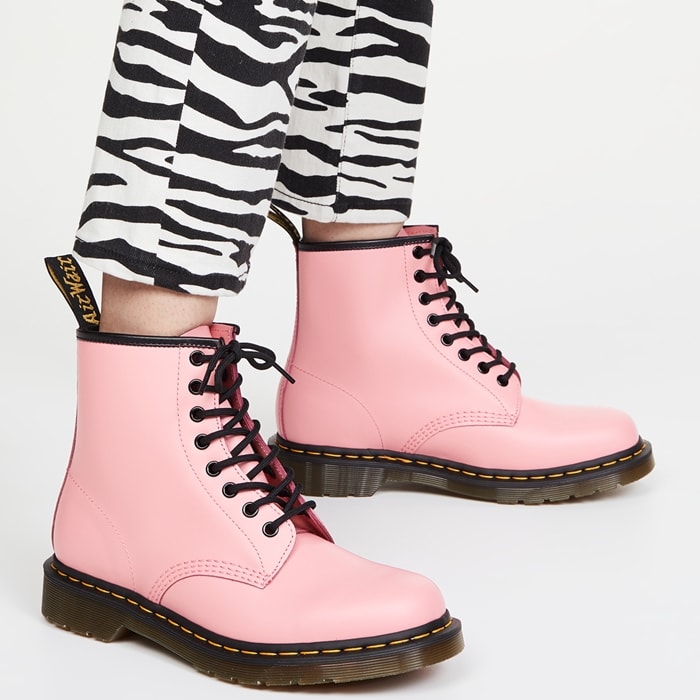 Statement skinny jeans with a bold zebra motif worn with pink Doc Martens