A cultural icon and beloved shoe brand, Dr. Martens has made it its mission to urge individuals to stand out in a crowd and to stand up for something that matters.
Dr. Martens has always been about representing independent culture and individual style. It dismantled the notions of what fashion was and should be when it came with the breeze in 1960 through the legendary "1460" boots that you can buy at Amazon.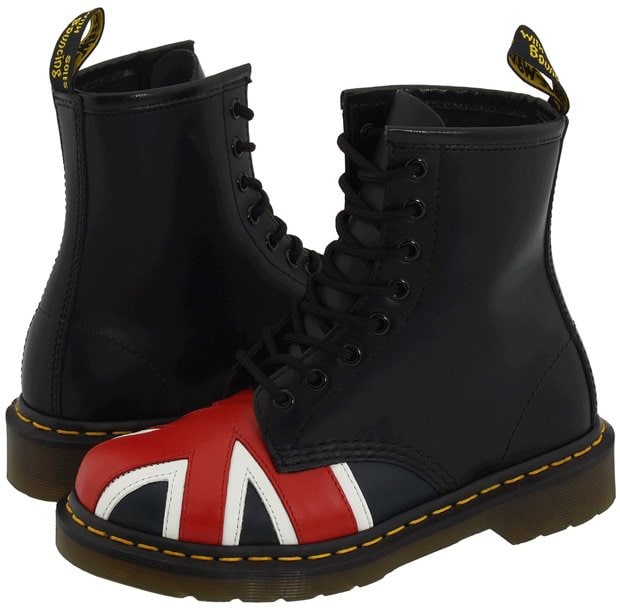 Dr. Martens "1460" Boots in Black Smooth Union Jack, $120
Designed for comfort and functionality, these boots were made for working. Pete Townshend, who was the front man of the iconic rock band The Who, took the lead and represented the working class by wearing the '1460' boots. Completely raw, versatile, and uncontrived, these boots appealed to musicians, freethinkers, and rebels with a cause. Soon, the youth picked up on the trend, and the boots became a universal fashion staple that started a cultural revolution.
Daisy Lowe seen near her London home wearing a black and white striped shirt over an orange vest, jeans and Dr. Marten boots. She finished the look with a large pair of aviator sunglasses on July 4, 2016
Much of its popularity can be attributed to the grunge era of the '90s when plaid and alternative music reigned supreme. It was a time when creativity was unrestrained and there was a shared sense of nonconformity, which characterized the alternative nation of the '90s.
Dr. Martens has become a symbol for rebellion. The black and cherry red leather lace-up boots with yellow stitching have become icons of a multitude of subcultures that celebrate individuality and advocate self-expression.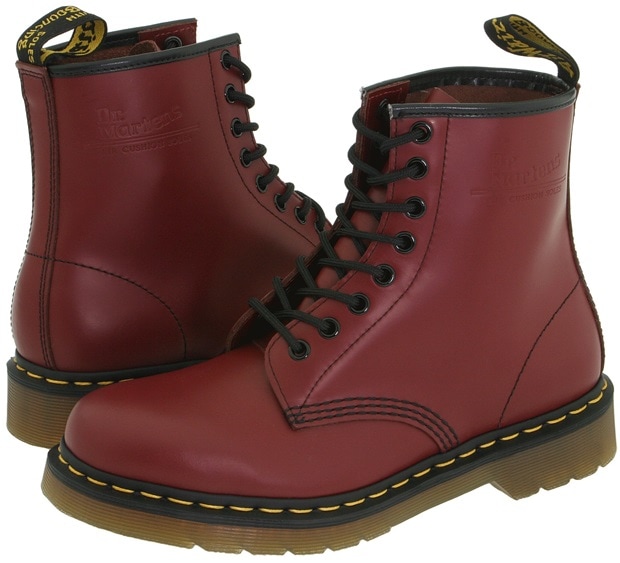 Dr. Martens "1460" Boots in Cherry Red Smooth, $120
Dr. Martens encourages individuals to stand out and stand up for something that matters, which is why it has created a new campaign that celebrates individuality and continues its mission to promote rebellious self-expression.
The #STANDFORSOMETHING tour is the brand's fall campaign that underscores its kinship with music. There will be five shows in five cities around the United Kingdom featuring some of the most celebrated bands in the UK.
Dr. Martens Stand for Something campaign shot by James Pearson-Howe
Despite the changing times, Dr. Martens still manages to maintain its classic and deceptively simple design. The brand continues to evolve, but its advocacy remains the same. Dr. Martens has made it into the history books for starting a cultural revolution, and it continues to be a symbol for individuality and creative expression.
Credit: WENN