Some brands immediately come to mind when you think of specific shoe categories.
Nike, Adidas, and Converse dominate the sneaker game. Christian Louboutin and Jimmy Choo are the go-to designers for luxurious heels. As for chunky boots? There's no brand more iconic than Dr. Martens.
In recent years, the UK-based boot label has grown from a subculture staple to a fashion must-have. Once the shoe of choice for punks and skinheads, Dr. Martens has been spotted on fashion's coolest street style stars.
Irina Shayk, Gigi Hadid, and Behati Prinsloo wearing Dr. Martens boots (Credit: Mimmo Carriero / IPA / Curtis Means / ACE PICTURES / INSTARimages / INFphoto)
They're still well-loved by rockers but also what models and celebrities wear with their favorite off-duty looks.
Whether it's celebrities pairing their Docs with joggers or Irina Shayk creating contrast with a red spaghetti strap mini dress, the workwear boots have proved their versatility a thousand times over.
If you haven't joined the combat boot gang, what are you waiting for? Here are the most popular Dr. Martens boots you need in your shoe wardrobe.
1. Dr. Martens 1460 Smooth Leather Lace Up Boots, $169.95
You can't beat the original. This is the design that catapulted the brand into fame and was created by Dr. Martens himself. Originally designed as a work boot, the 1460s feature a mid-size sole with a slight upturn.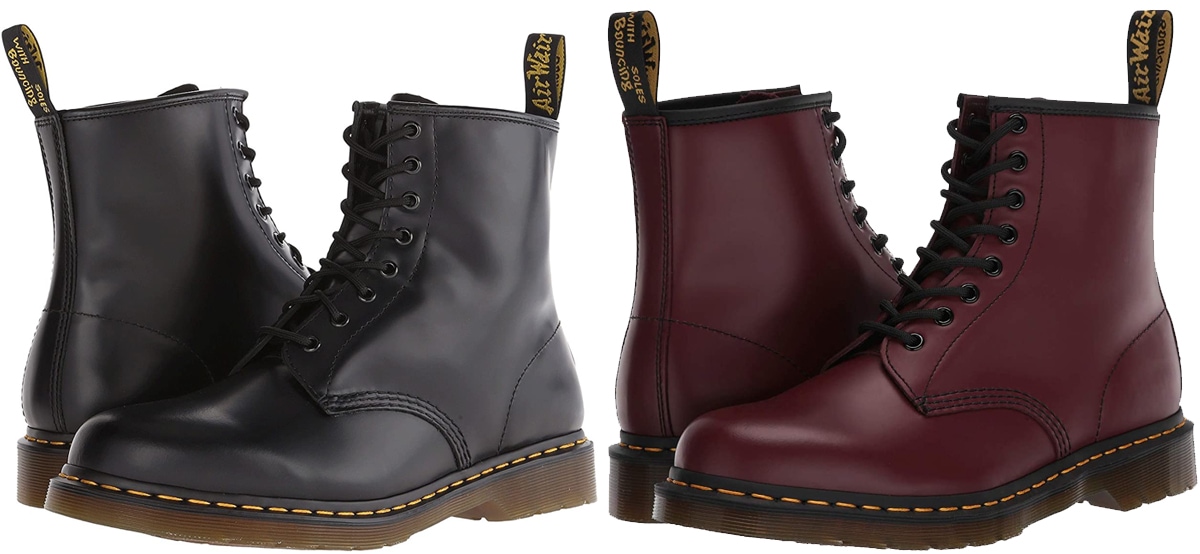 The OG Docs, the 1460 feature the classic eight-eye silhouette with instantly recognizable Docs DNA
2. Dr. Martens Smooth Leather Jadon Platform Boots, $199.95
The Jadon boots share a similar silhouette to the 1460s, only with a flat chunky platform. These boots have a slightly edgier feel and are a favorite among fashion lovers that want to take their outfits to new heights.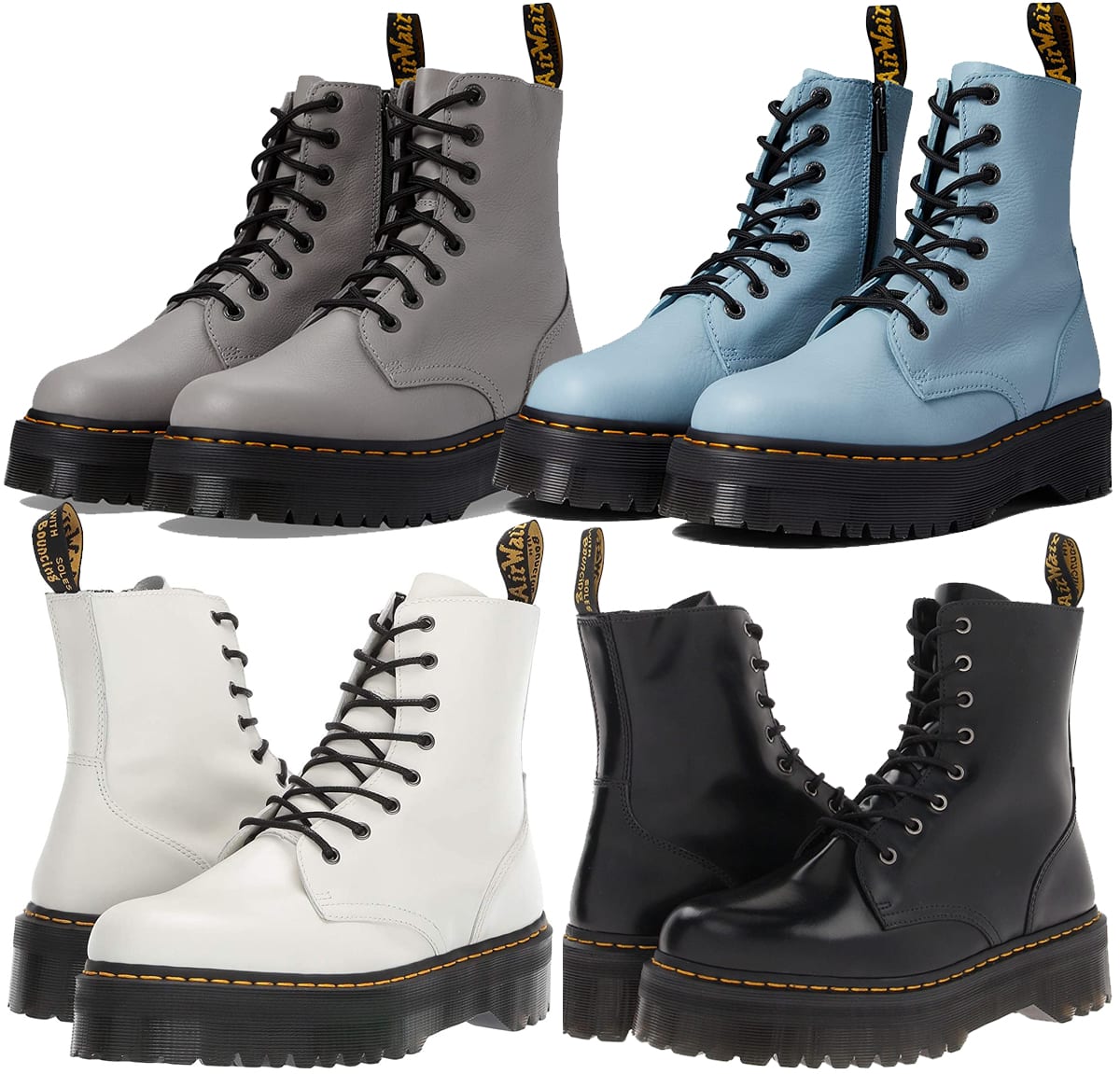 The Jadon 8-Eye retains Dr. Martens' original details updated with chunky platform soles
3. Dr. Martens 2976 Smooth Leather Platform Chelsea Boots, $200
Don't want to waste time lacing up your boots? You'll love this slip-on Chelsea style.
The 2976 combines the label's cool chunky platform with a traditional Chelsea boot upper. It brings contemporary coolness to this classic boot style.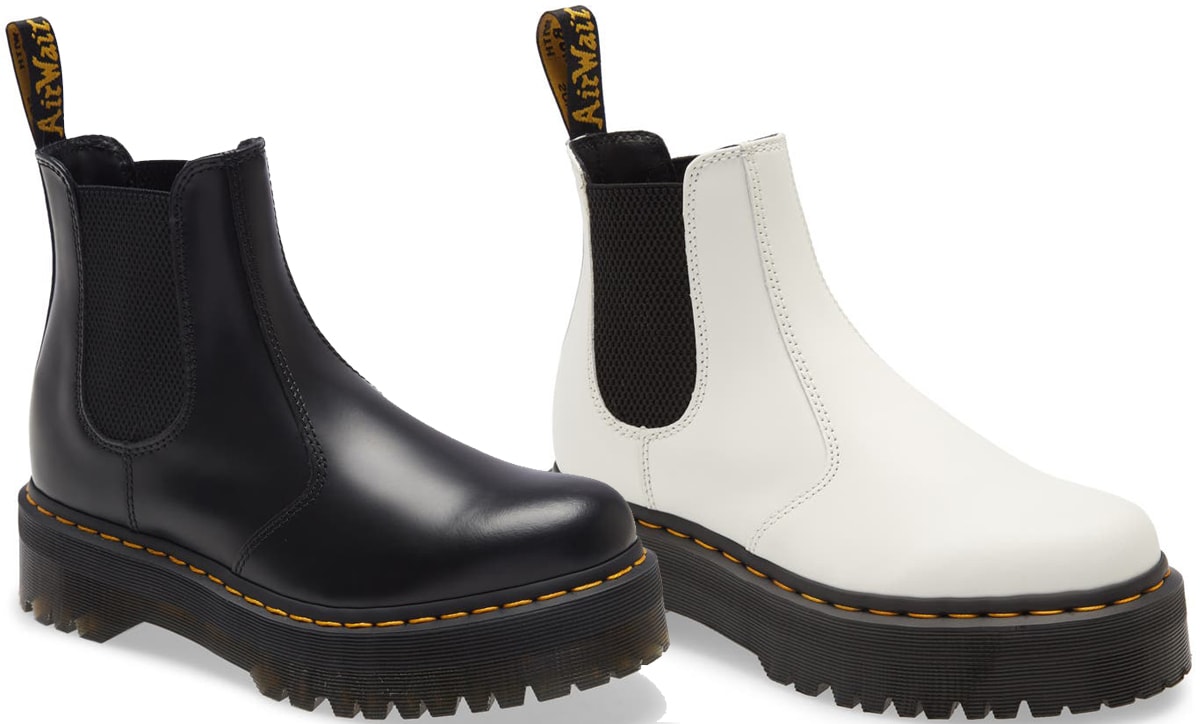 Slick and fashion-forward, the Dr. Martens 2976 features a classic Chelsea boot silhouette with a chunky stacked sole
4. Dr. Martens Sinclair Milled Nappa Leather Platform Boots, $199.95
This edgy design has it all: eye-catching details, great texture, and a streamlined silhouette. The Sinclair boots feature a grainy Nappa leather exterior, a chunky platform sole, and a cool zip detail instead of laces.
The stitching detail alongside the zip makes this design even more eye-catching.
The Sinclair gives the military-style jungle boots a modern update with towering Quad platform soles
5. Dr. Martens 2976 Smooth Leather Chelsea Boots, $169.95
Seeking a traditional Chelsea boot? Look no further than the timeless 2976 style. The smooth leather upper has an elasticated ankle gusset instead of laces for maximum ease of wearability.
This design features a slightly curved sole reminiscent of the 1460 boots, perfect for those that don't want the added height of platforms.
The classic Dr. Martens Chelsea boot serves up all the signature Doc's DNA
6. Dr. Martens Audrick Nappa Leather Platform Ankle Boots, $199.95
These showstopping platform boots are all about the texture. Their buttery soft nappa leather uppers are complemented by a striking ridged sole. The Audrick boots will definitely give your outfit an extra style boost!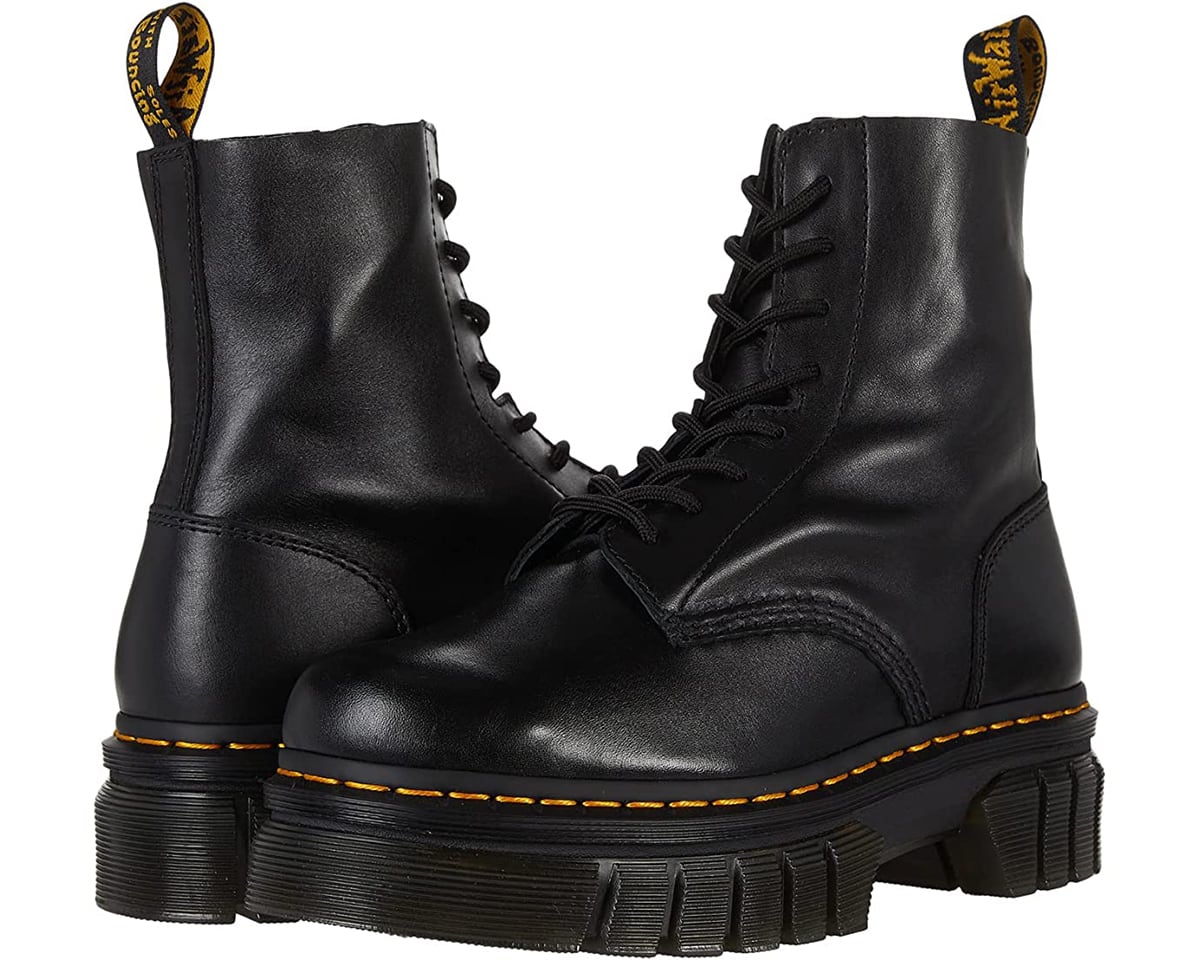 A statement-making boot, the Audrick is set on an innovative two-part sole — a lightweight EVA midsole and PVC outsole with rugged deep cleats
Which Dr. Martens styles are on your must-have list?