After a New York judge disappointingly ruled against Kesha on February 19, many artists took to various mediums to announce their support of the singer. Kesha, who spoke out about her producer Dr. Luke's sexual advances toward her, managed to speak out through celebrities despite losing the legal battle. One such public figure was Adele.
The talented singer decided to use her win to show her support for Kesha at the 2016 BRIT Awards in London.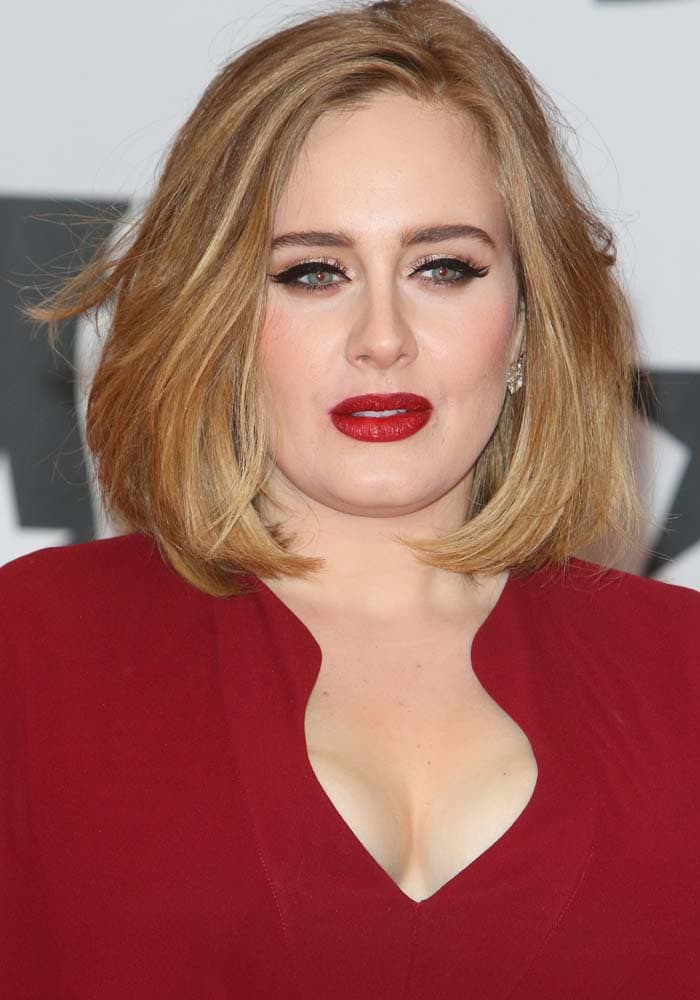 Adele switched between two outfits during the 2016 BRIT Awards, starting off with a ruffled crimson red dress by Giambattista Valli, which she paired with jewelry from David Morris Jeweller.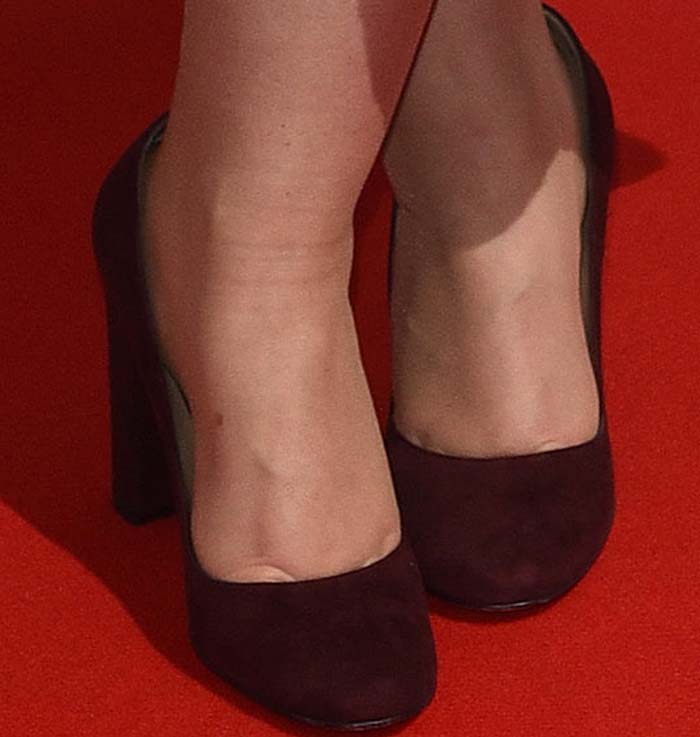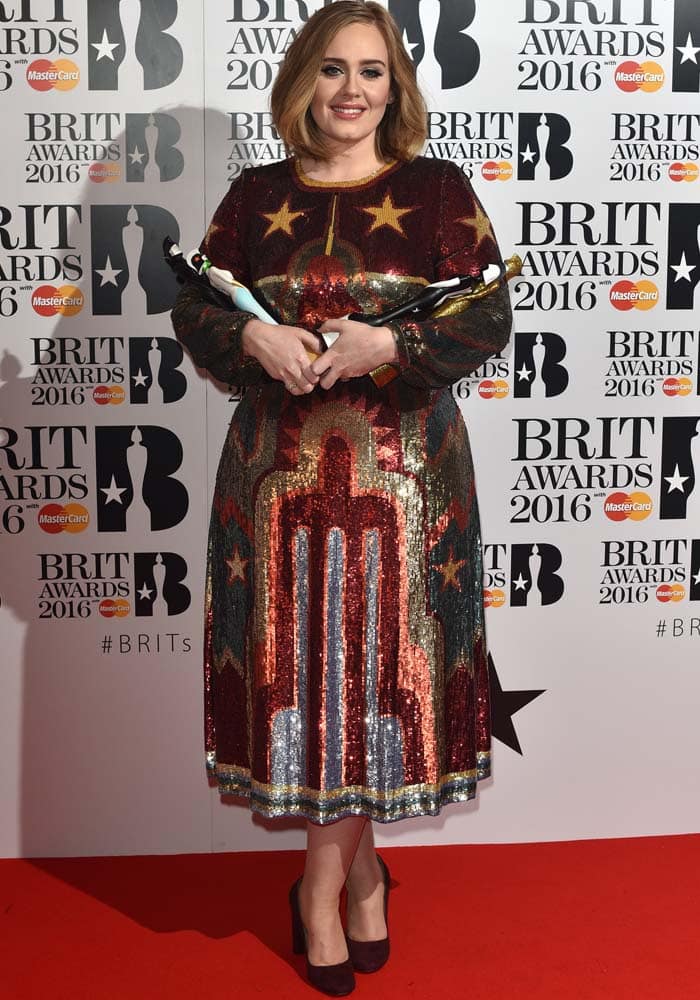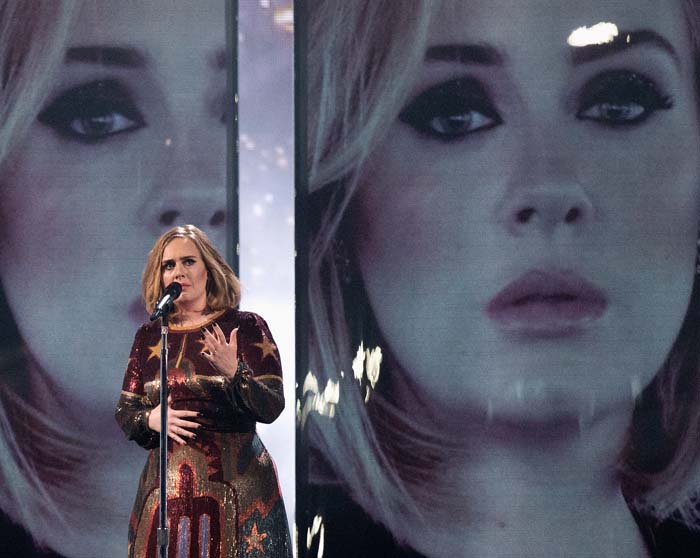 The singer later on switched to a shimmering Valentino dress, which was styled with jewelry from Astley Clarke and the Gianvito Rossi "Linda" pumps, to perform "When We Were Young."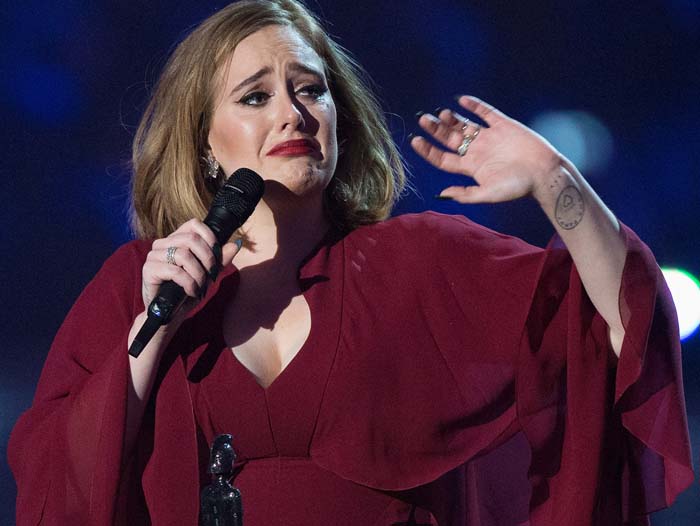 Adele switches between two looks at the 2016 Brit Awards in London on February 24, 2016
The songstress went on stage to accept the British Female Solo Artist award, publicly declaring that she was in support of Kesha right before she stepped off the stage.
See the full clip below:
Grab Adele's Gianvito Rossi "Linda" pumps at Barneys New York and Farfetch.
Gianvito Rossi 'Linda' Suede Pumps, £425 at Matches Fashion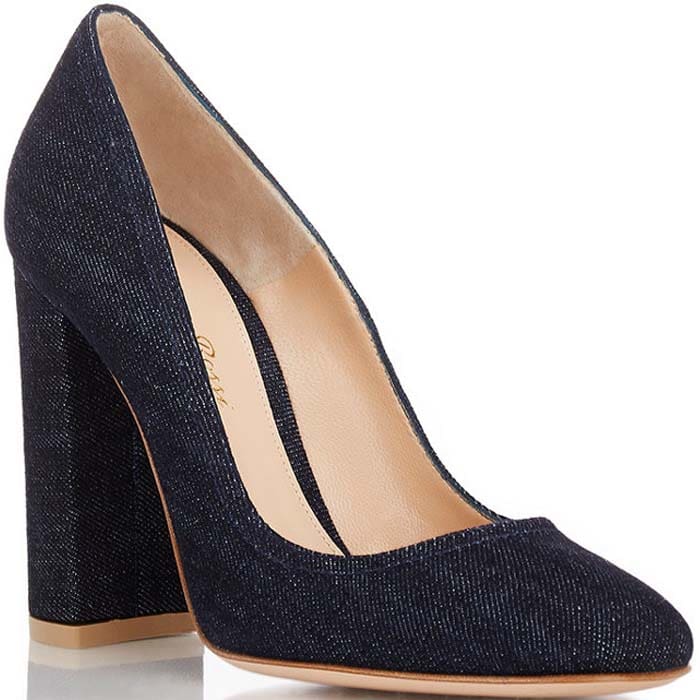 Gianvito Rossi 'Linda' Suede Pumps, $635 at Barneys New York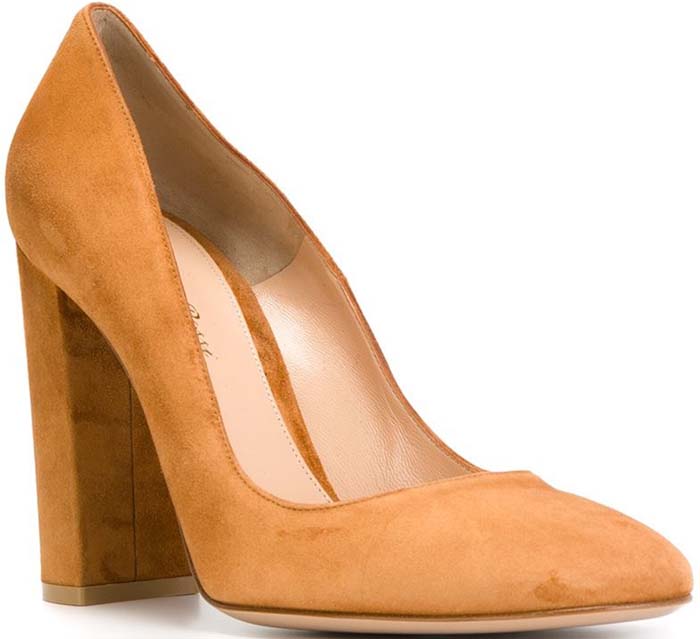 Gianvito Rossi 'Linda' Suede Pumps, $560.46 at Farfetch
Credit: Daniel Deme / WENN