While the Chinese video-sharing social networking service TikTok is not related to Kesha's debut single "Tik Tok" (stylized as "TiK ToK" and pronounced as "tick tock"), she did co-write the song with her producers Dr. Luke and Benny Blanco.
Kesha Rose Sebert was 22-years-old when her song Tik Tok was released in 2009
TikTok, a Chinese video-sharing social networking service owned by ByteDance, was launched in the international market in September 2017.
Known in China as Douyin, the name is onomatopoeia (the formation of a word from a sound associated with what is named) for the sound of a ticking clock and represents the short format of the videos. Charli D'Amelio currently reigns as the undisputed "queen of TikTok."
How old was Kesha when "Tik Tok" came out?
The lead single from Kesha's debut studio album, Animal, "Tik Tok" was released on August 7, 2009, when the American singer Kesha was 22-years-old. It achieved commercial success by topping the charts in eleven countries but is not her biggest hit of all time.
In an interview with Esquire in August 2009, Kesha said she was inspired to write the electropop/dance-pop song after coming home half-drunk and stumbling after a night out of partying.
I'll usually go out, have one fucking insane night, come home half-drunk, stumbling, and write down a few words. The next morning I'll wake up and be like, Whoa, this story needs to be told. Like this single I have out right now, called "TiK ToK": One morning I just woke up, and I live in this house with I-don't-even-know-how-many roommates — it's this Laurel Canyon house with seven rooms and roommates fluctuating monthly.
The Chinese video-sharing social networking service TikTok was not named after Kesha's debut single "Tik Tok"
Kesha has developed some pretty strong opinions about the loose gun laws in America.
In June 2016, after dozens were gunned down at Orlando's Pulse nightclub in the worst mass shooting in modern U.S. history, and after the fatal shooting of singer Christina Grimmie, many — including Kesha — were calling for change.
Kesha departs from the Los Angeles Airport (LAX) in a loose floral dress on June 24, 2016
The pop star sided with the Democrats as she brought forward the notion to re-configure gun control. She expressed her opinion upon arriving at LAX for a departing flight.
Kesha shows off her feet in a head-turning pair of Ivy Kirzhner "Cannes" gladiator sandals
Kesha arrived in a loose floral dress. She styled the frock with a black bandana tied around her neck, Ray-Ban aviator sunglasses, a metallic reptile print-embossed clutch, and showed off her feet in beige Ivy Kirzhner "Cannes" gladiator lace-up sandals.
Kesha rocks Ray-Ban aviator sunglasses and a black bandana tied around her neck
When asked to comment, the pop star said that America needs to see a change from all the "craziness" taking place. Do you agree with her?
Turn heads wherever you go with the Ivy Kirzhner "Cannes." Check out the gladiator sandals in beige and black at Amazon.
Ivy Kirzhner Cannes Lace-Up Sandal, $715.99 – $795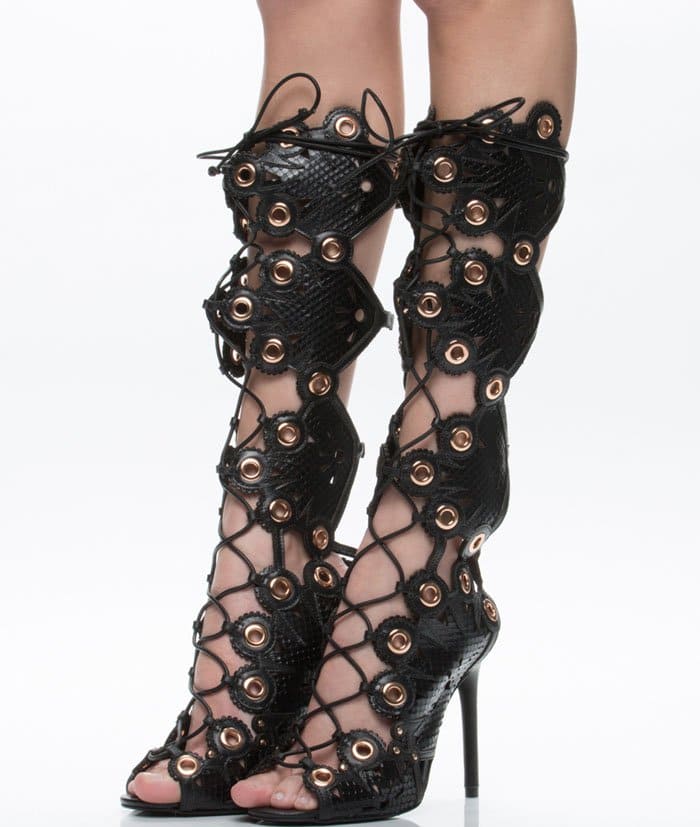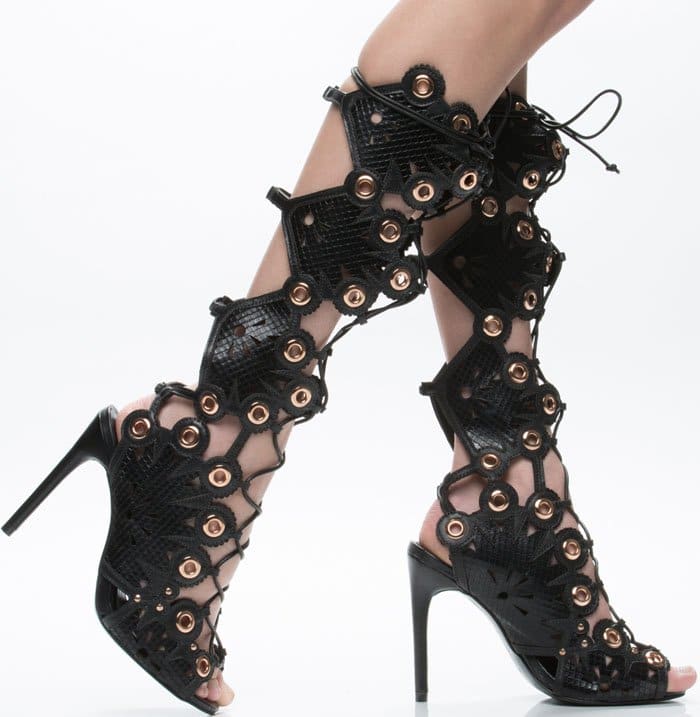 Credit: WENN / Lia Toby