Kendall Jenner has been spotted wearing her Adidas Tubular Defiant sneakers on numerous occasions. Available in many different colors at Amazon, she has shown how to style them with a wide range of outfits.
1. Leggings and Camouflage Bomber Jacket
The reality star has always been the least dramatic of the Kardashian-Jenner clan. She's always trying to keep her private life under the radar and seems to be more level-headed than most of her siblings. And, it looks like she's also just plain sweet.
Kendall Jenner arrives at Los Angeles International Airport in a camouflage bomber jacket over a black crop top on July 19, 2016
Kendall was spotted saying hi to some of her younger fans at LAX, pausing to sign autographs and take photos while she was catching a flight at the airport.
Kendall Jenner's Adidas Tubular Defiant sneakers in white
Kendall wore a camouflage bomber jacket over a black crop top and mesh "Mila" leggings by Fabletics. The older Jenner sister hid her eyes behind a pair of Ahlem Eyewear sunglasses.
She finished off her casual airport look with a medium leather tote from Givenchy and the Adidas "Tubular Defiant" sneakers.
Kendall Jenner flashes her belly button in Fabletics leggings
Kendall covered her face and was trying to keep out of the view of nearby paparazzi. However, the budding model threw caution to the wind when she saw two young fans holding placards of her photoshoot with Cara Delevingne for LOVE Magazine.
The model motioned for her fans to come over, signing the placards and taking photos with them. Aww.
See the whole airport clip below.
2. Pink Crop Top and Leggings
The 20-year-old reality star styled her adidas 'Tubular Defiant' sneakers with the same skin-tight 'Mila' leggings and a pink crop top that flaunted her tiny curves.
Kendall Jenner tries to hide from the photographers
On her arm was a star-embossed leather weekend bag from Givenchy (available at Matches Fashion) that was decorated with a large blue, peach and green pompom attached to the zip.
Kendall Jenner, with visible blemishes, tries to keep her face covered as she arrives at LAX on July 25, 2016
Kendall completed the sporty ensemble with her favorite pair of retro-futuristic runner shoes from Adidas.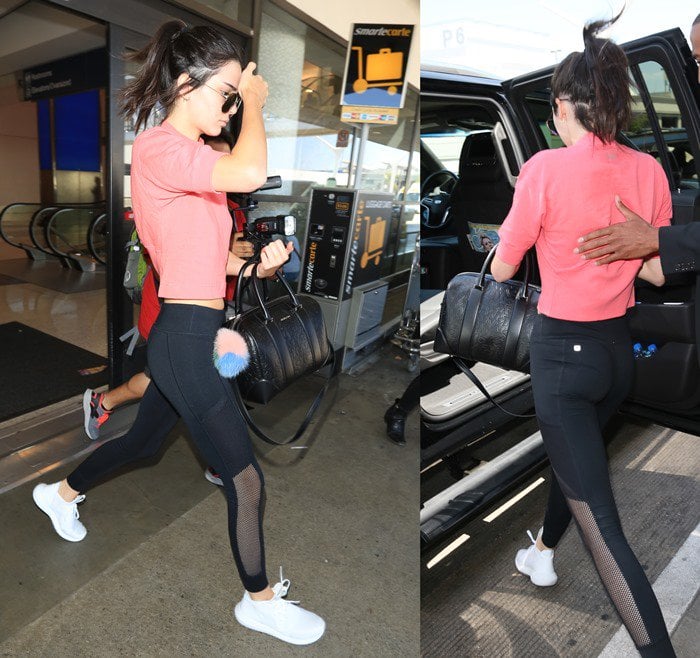 Kendall Jenner rocked skin-tight Mila leggings with a pink crop top
Kendall Jenner toted a star-embossed leather weekend bag from Givenchy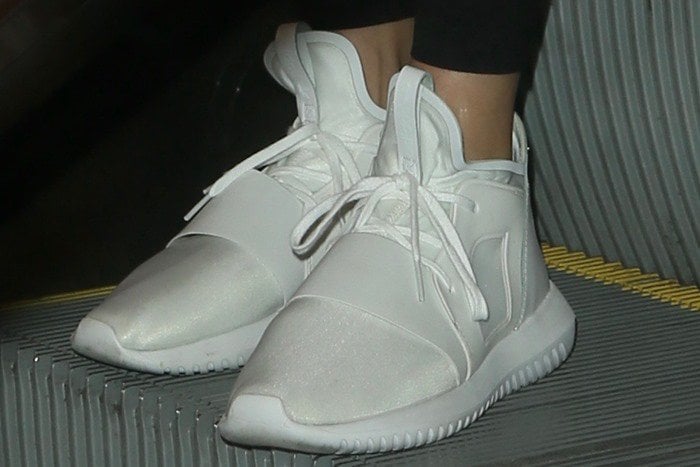 Kendall Jenner wearing white adidas Tubular Defiant premium tech sneakers
Check out the Adidas "Tubular Defiant" sneakers in different colors at Amazon.
Adidas Tubular Defiant Jersey & Suede Trainer, $39.95 – $199.99 at Amazon
Meshing basketball-shoe details with cool, streetwise style, this retro-futuristic runner built from lightweight synthetic materials offers the comfort and flexibility of a sock with the support and stability of a premium tech sneaker.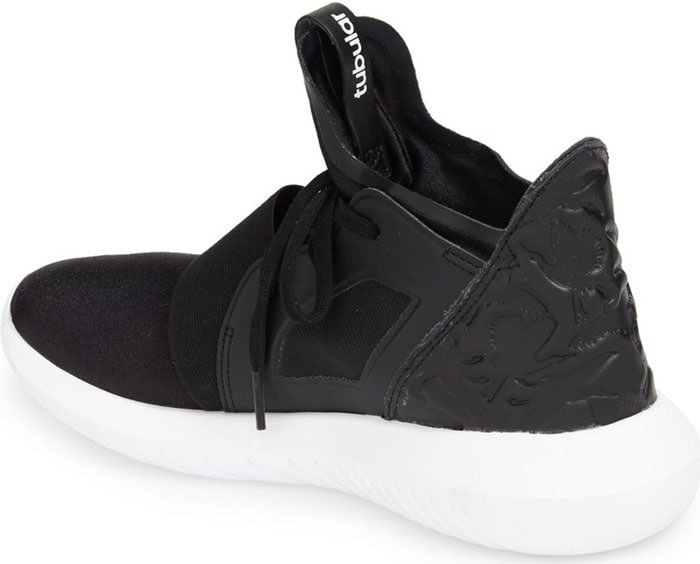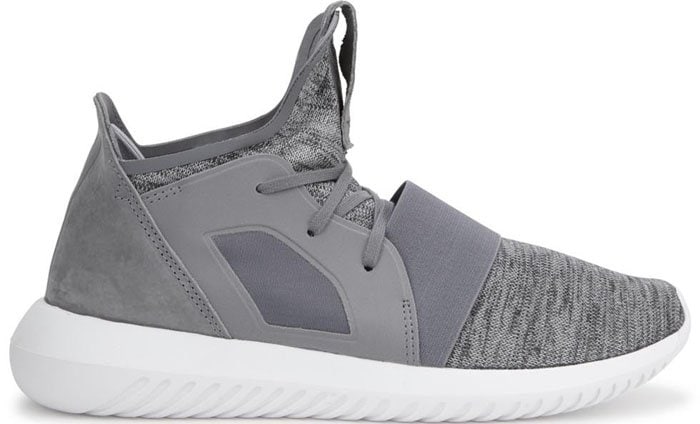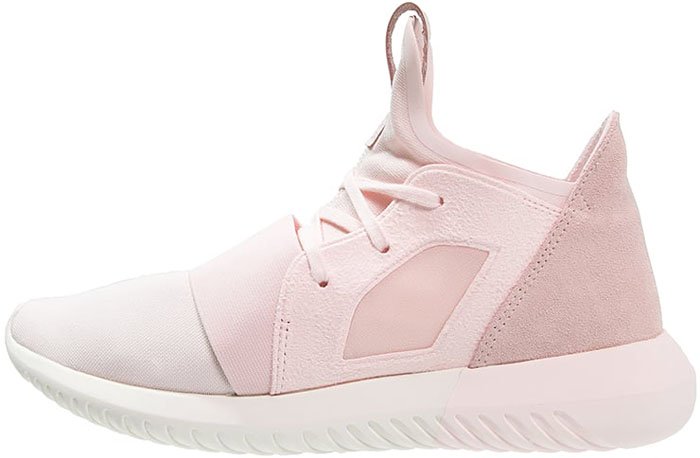 Credit: WENN / Michael Wright