The Adidas vs. Puma feud in the Kardashian-Jenner clan continues. After Kanye boldly tweeted that Kylie Jenner would never sign with Puma, since Kanye's Yeezy line is under Adidas, the quick-mouthed artist had to eat his words when Kylie came out with her Puma line.
Kanye West ripped his sister-in-law Kylie Jenner's Puma deal
Kanye did say in a video that he was mad for a little bit, but now he's happy for his little sister.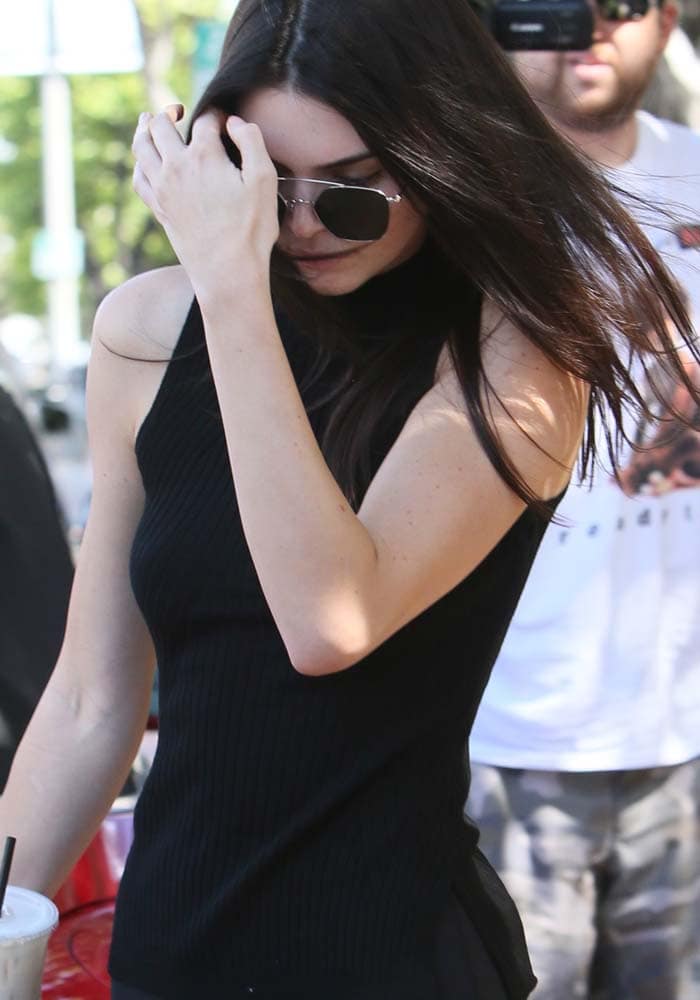 Kendall Jenner leaving Café Alfred in Los Angeles on March 15, 2016
However, big sister Kendall stepped out in the Adidas "Tubular Defiant" sneakers shortly after the release of Kylie's Puma campaign. And, those sneakers looked quite a bit like Kylie's design.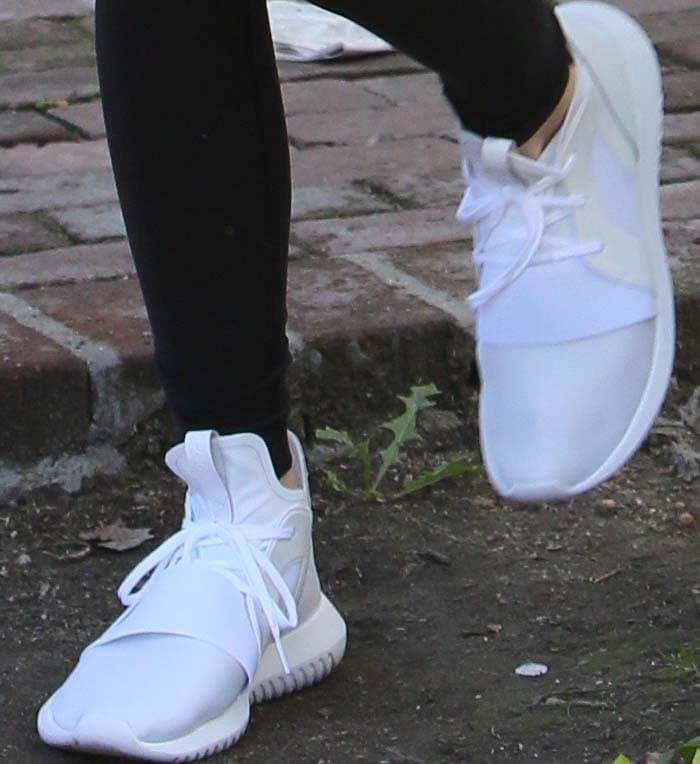 Kendall Jenner's white Adidas Tubular Defiant sneakers
Kendall wore a ribbed turtleneck top from Express, which she paired with leggings from Lululemon. The model wore her Adidas "Tubular Defiant" Sneakers with sunglasses from Anhelm and a printed tote by Givenchy.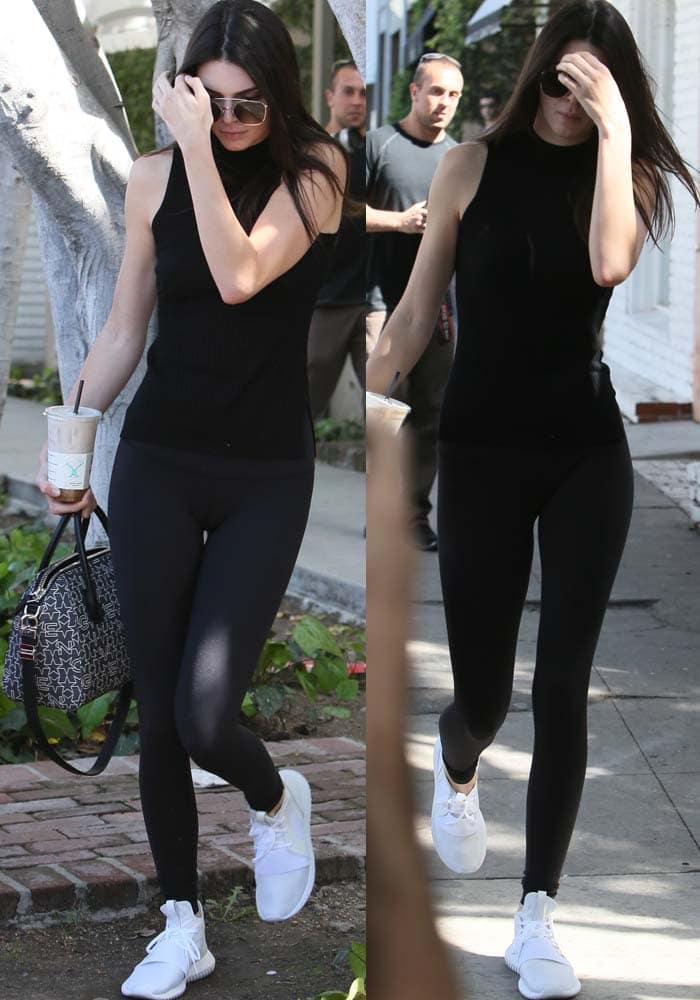 Kendall Jenner in a ribbed turtleneck top and leggings from Lululemon
We don't think Kendall meant anything by her shoe choice since she was spotted enjoying a basketball game with her little sister recently, but we do wonder what Kylie thinks of her sister sporting a rival brand's similar shoe.
Then again, we can't really blame Kendall — these shoes are gorgeous.
Adidas Tubular Defiant High Top Sneakers, $39.95 – $199.99 at Amazon
Adidas Tubular Defiant High Top Sneakers, $39.95 – $199.99 at Amazon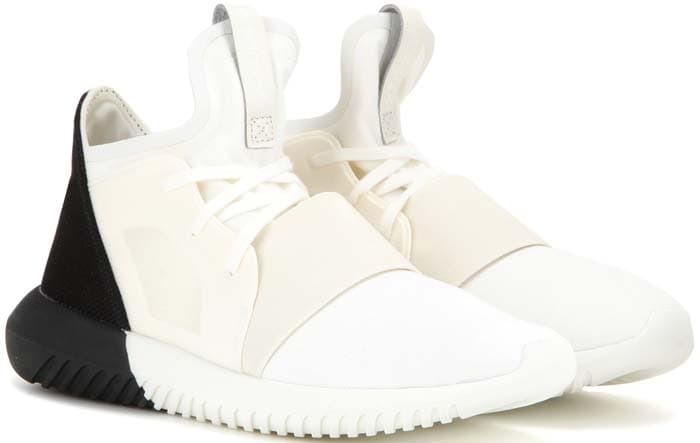 Credit: Michael Wright / WENN