Bella Thorne has been staying away from the "mean girl" roles, sharing that she has turned down several big offers so that she can branch out as an actress.
Her latest film Big Sky is definitely a huge deviation from the usual teeny-bopper films she would take on – the actress plays an agoraphobia-stricken character named Hazel who has to overcome her fears to save her mother.
According to Mayo Clinic, agoraphobia is a type of anxiety disorder in which you fear and avoid places or situations that might cause you to panic and make you feel trapped, helpless or embarrassed.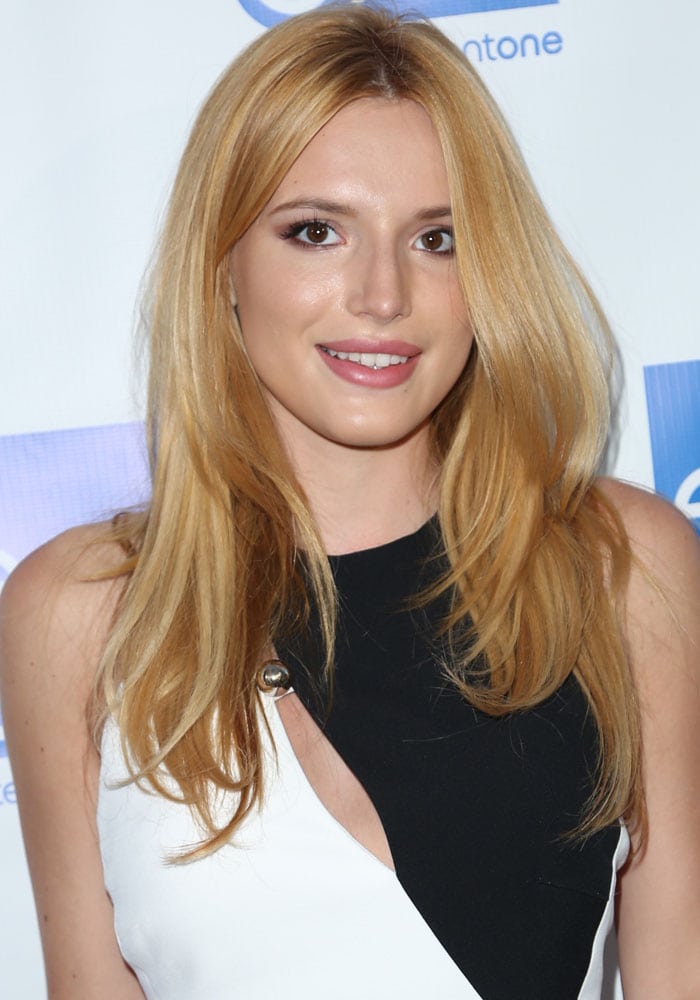 Bella Thorne plays an extreme agoraphobe in the 2015 American drama thriller film Big Sky
The 17-year-old also shares that she had internalized her role so much that at one point she broke out in hives in the middle of shooting.
The director had to pause the take to figure out why Bella started to have red rashes all over her face, later on finding out that she had suffered from a panic attack.
Bella recently graced the red carpet for her film Big Sky's premiere.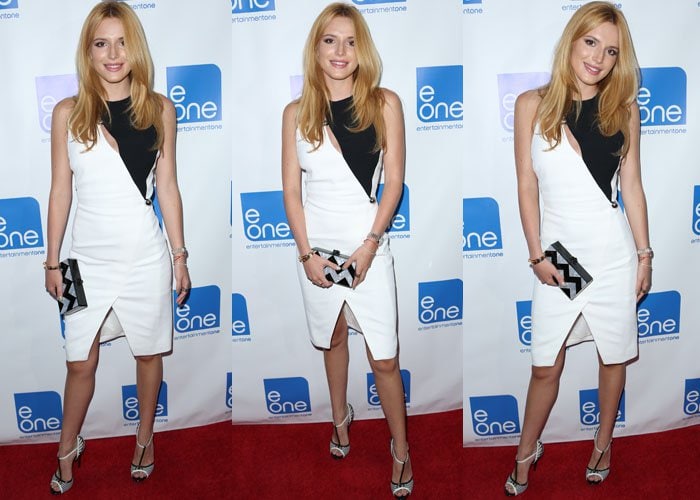 Bella Thorne toted a clutch from Eddie Parker
Joining the former Shake It Up actress was her boyfriend Gregg Sulkin, who stayed off the red carpet this time but made sure to protect his girl from the blinding camera flashes from the paparazzi. Maybe a bit too protective.
Bella Thorne's sexy toes in Casadei t-bar heels
Bella wore a paneled black and white dress from Mugler and showed off her pretty feet in Casadei t-bar heels and a clutch from Eddie Parker.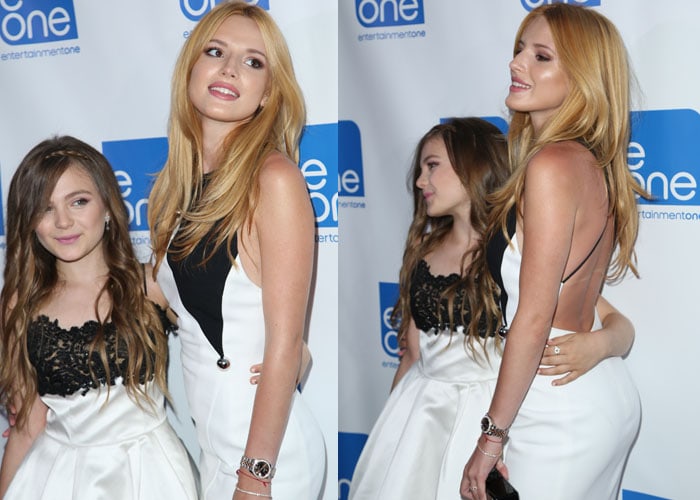 Actresses Chiara Aurelia (L) and Bella Thorne attend the premiere of Manis Film's "Big Sky" at Arena Cinema Hollywood on August 14, 2015, in Hollywood, California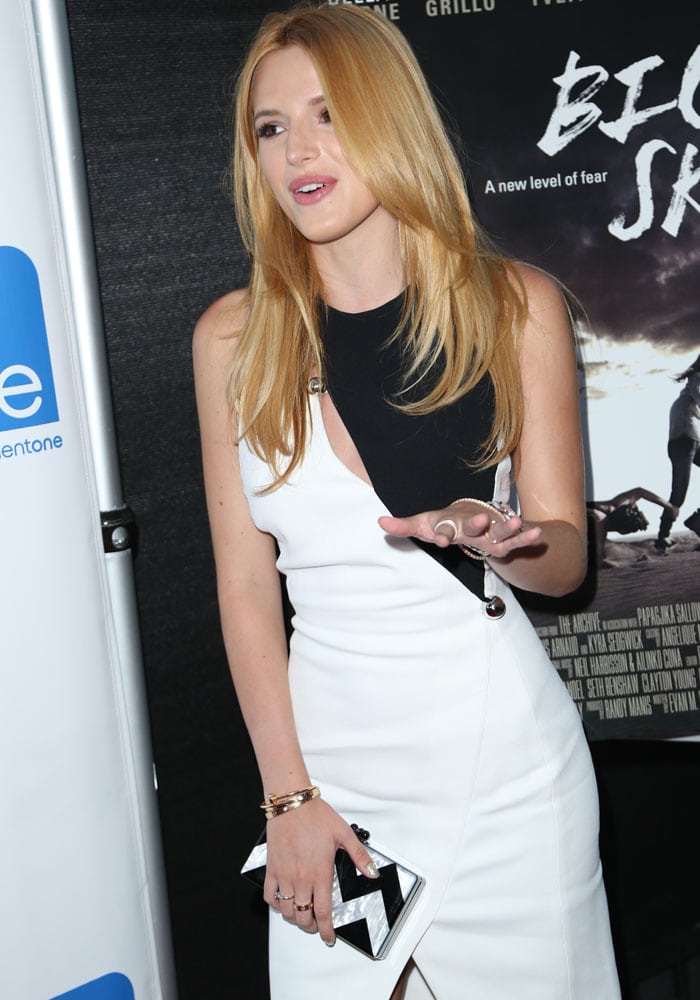 Bella Thorne's paneled black and white dress from Mugler
Bella Thorne shares some of the hardships she had to face while playing an agoraphobia-stricken character in the indie film Big Sky
Bella's heels are from the Casadei 2014 Resort Collection so unfortunately, the style has already sold out at Casadei. Check out our alternative picks below instead:
Casadei T-Bar Heels (SOLD OUT)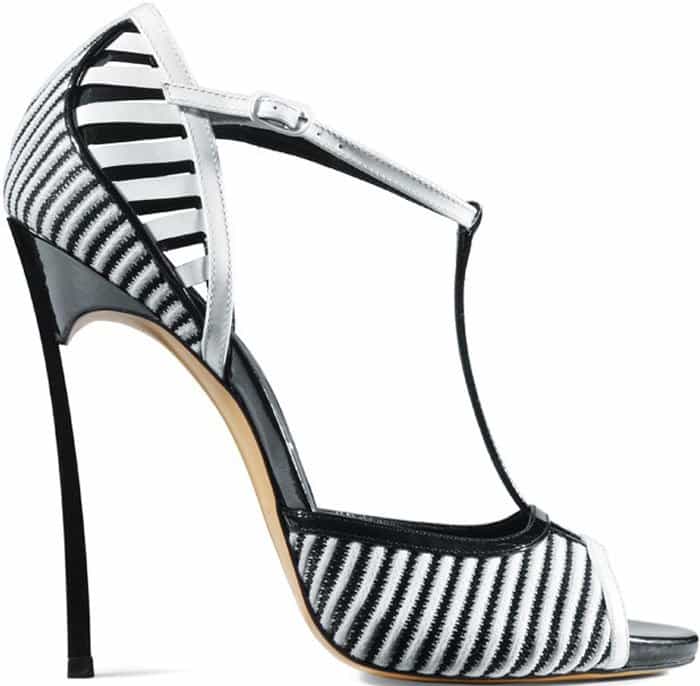 Bottega Veneta Prusse Stuoia Leather Sandals, £645
Moero T-Strap Pointy Toe Pump, $235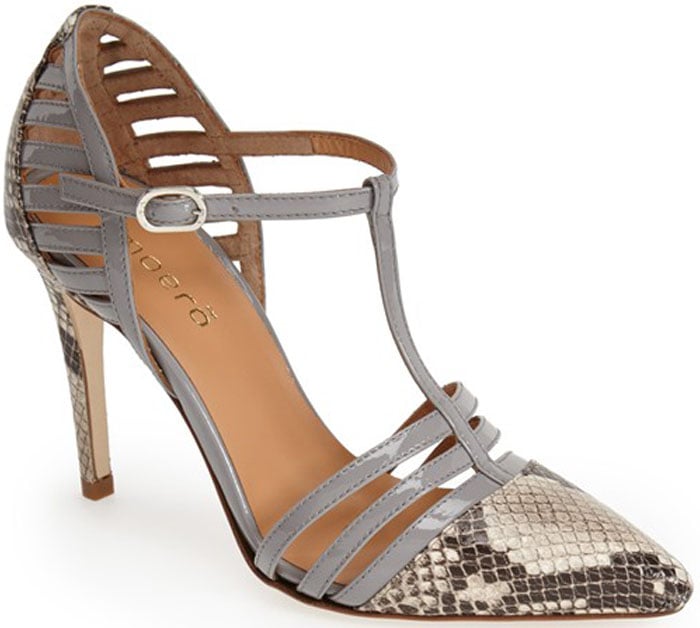 Credit: Guillermo Proano / WENN