It's not every day that you get to play a real-life leading lady to Tarzan. So, we're not surprised to see Alexa Chung milking every moment of it.
In July 2016, Alexa stepped out on the red carpet to support her boyfriend, Alexander Skarsgard, the latest actor to play the role of the popular vine-swinging Tarzan in Hollywood's The Legend of Tarzan.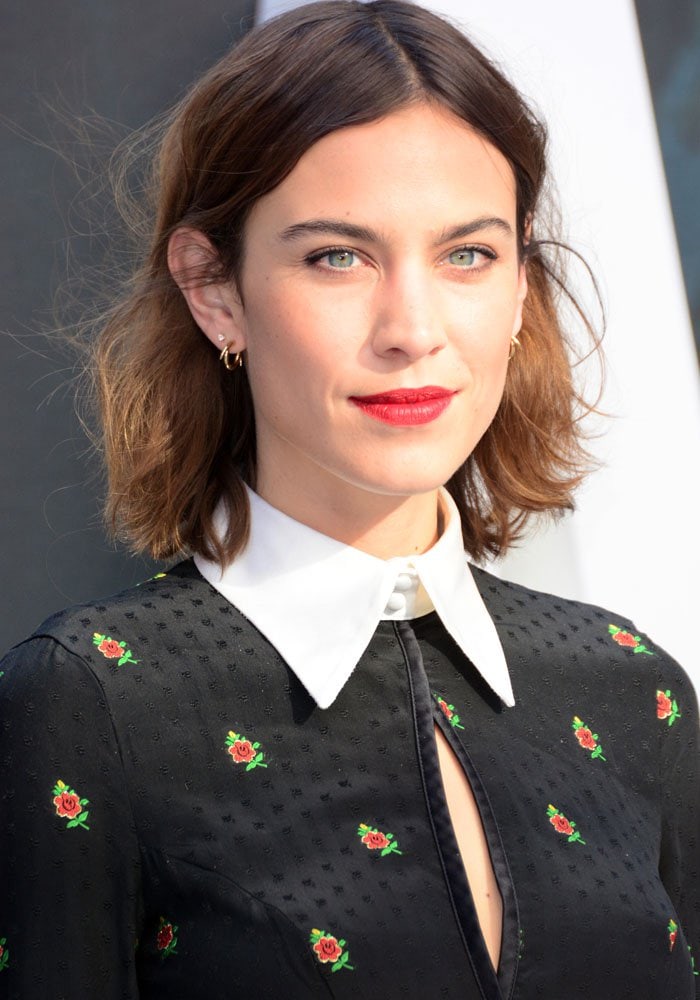 At the European premiere of The Legend of Tarzan, Alexa Chung adorned a slim-fitting Alessandra Rich print dress that showcased her slender physique (Credit: Joe Alvarez / Lia Toby / WENN)
Alexander Skarsgard and Alexa Chung reportedly met in 2015 at a party hosted by mutual friends. They were first seen together in public in June of that year, and their relationship was confirmed shortly after.
The couple dated for about two years before breaking up in 2017. Despite their high-profile relationship, they were relatively private and did not often discuss their romance in the media.
"No one cheated on anyone," a source told E! News about their split. "It was a clean breakup that was caused by busy schedules and distance. They really did love each other and were pretty serious. They still have respect for each other."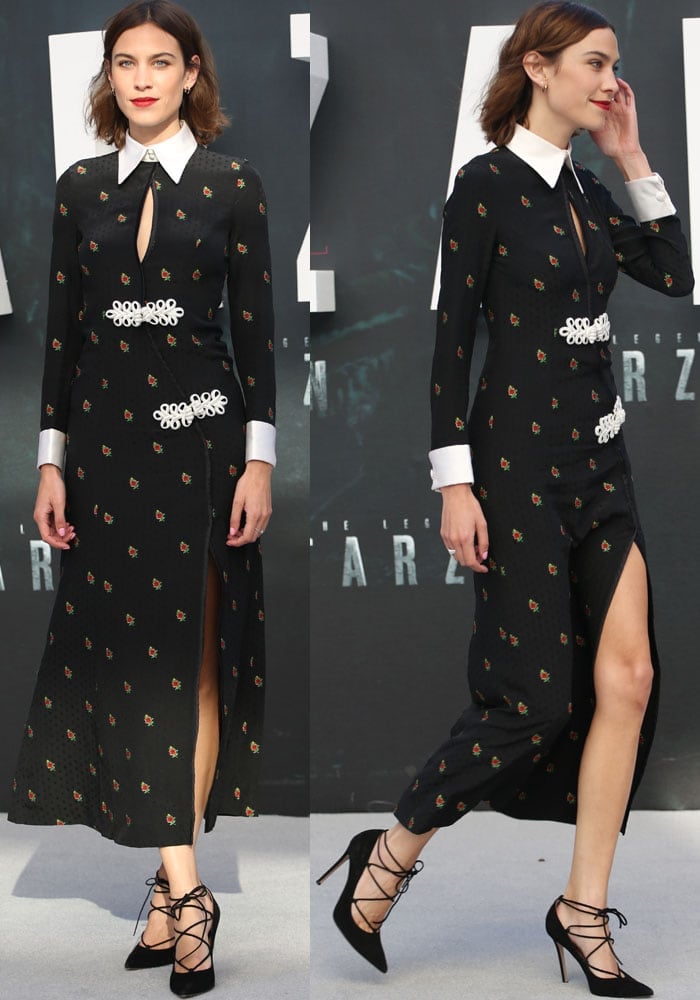 Alexa Chung looked stunning in a fashionable, thigh-split gown with a unique twist at the European premiere of "The Legend of Tarzan" held at the Odeon Leicester Square in London on July 5, 2016 (Credit: Joe Alvarez / Lia Toby / WENN)
Alexa typically wears collared dresses during her appearances, and this one was no exception.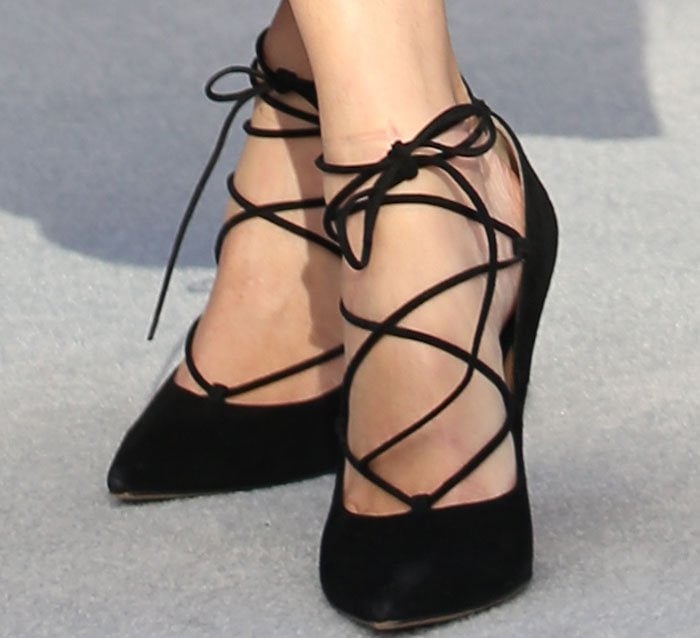 Alexa Chung inserts a twist to her outfit in the Gianvito Rossi "Femi" lace-up suede pumps (Credit: Joe Alvarez / Lia Toby / WENN)
However, she got a little unique with this dress, choosing a piece accented with Chinese elements. London designer Alessandra Rich created the side-slit hybrid dress.
The socialite gave the outfit a bit of her own flair by finishing the look with a pair of Gianvito Rossi "Femi" lace-up pumps.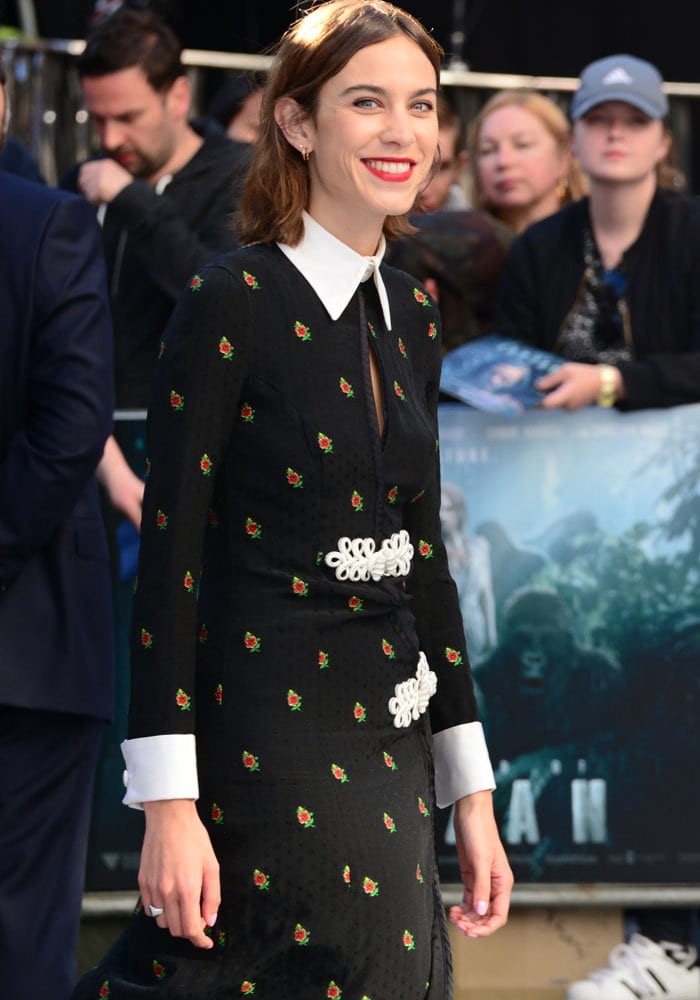 Alexa Chung wears an interesting Chinese-inspired dress by London designer Alessandra Rich (Credit: Joe Alvarez / Lia Toby / WENN)
While the fashionista was gracious enough to step back and give the cast all the media attention, we're a little upset it means there were no event photos of Alexa with her boyfriend. However, Alexa appeased our appetite for photos by posing hilariously with Alexander's movie poster.
Alexa captioned the post, "Human. Nature. #tarzan I spent 6 months eating high protein meals 5 times a day and suffering through hefty regular workouts to prepare for this Instagram. Unclear what the other guy did."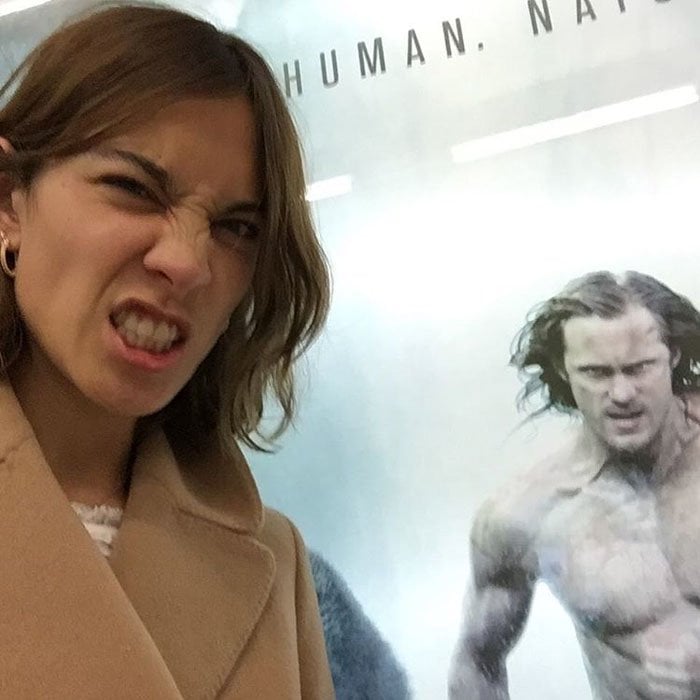 Alexa Chung takes a photo beside her boyfriend Alexander Skarsgard's "The Legend of Tarzan" poster (Credit: Alexa Chung's Instagram)
Check out the Gianvito Rossi "Femi" lace-up pumps at Mytheresa and Farfetch.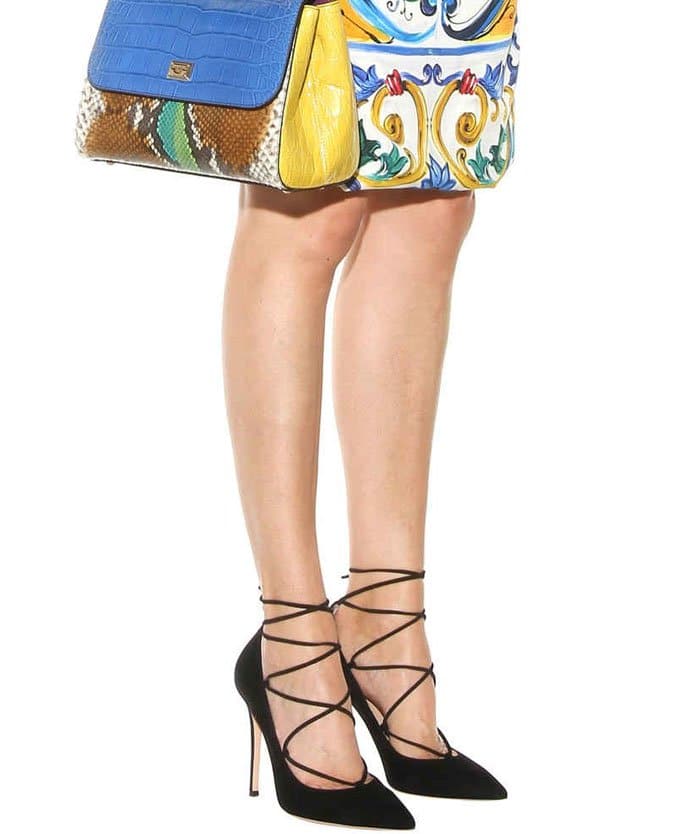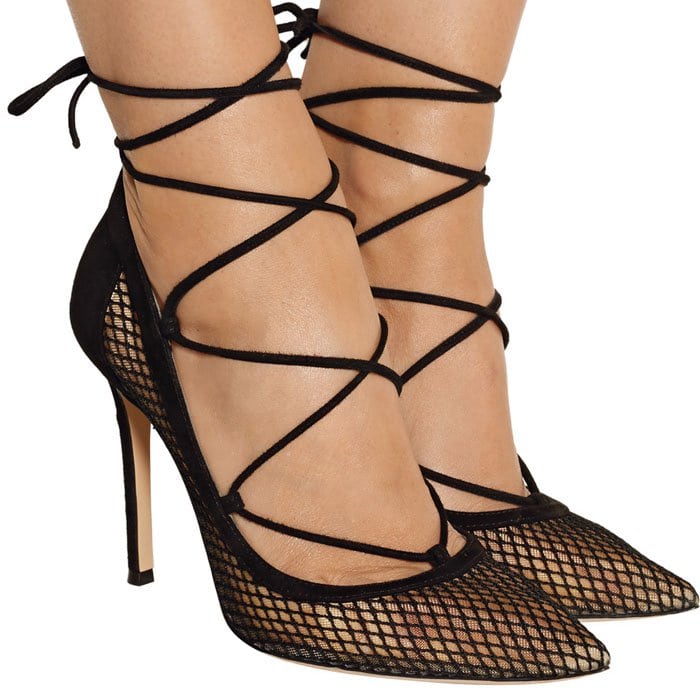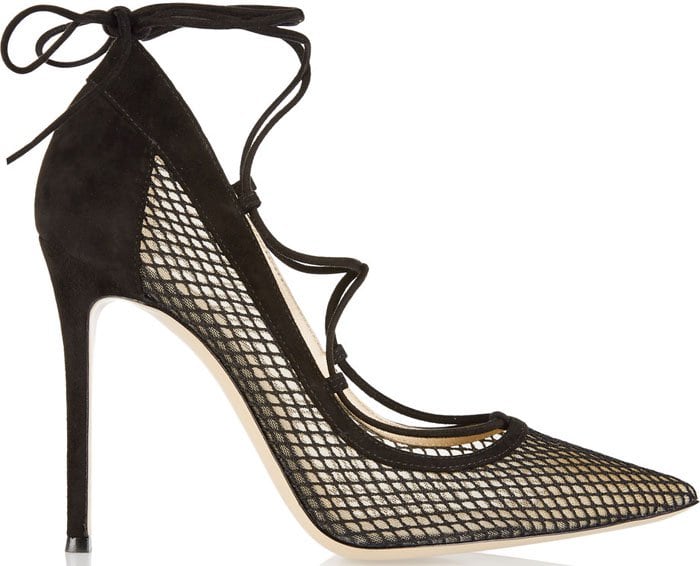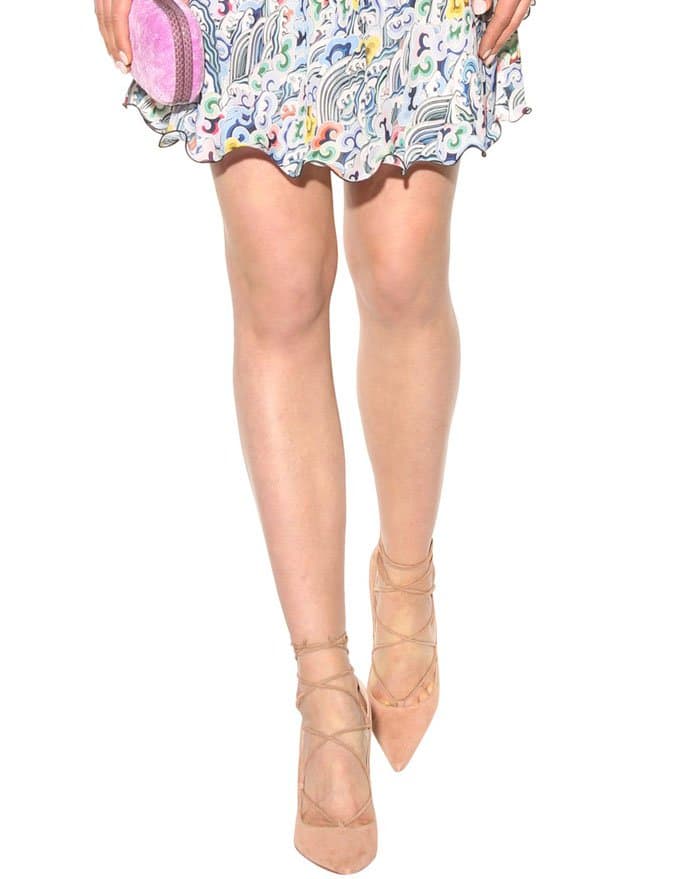 Gianvito Rossi "Femi" Lace-Up Pumps, $570 – $895