We've always loved Alexa Chung's quirky fashion sense. This British It girl often includes quirky pieces in her wardrobe, and however weird they may look to others, she still pulls them off very tastefully.
Alexa Chung at London Fashion Week Spring/Summer 2015 Topshop Unique runway show in London, England, on September 14, 2014 (Credit: Lia Toby / WENN)
At the Topshop Unique runway show for London Fashion Week, Alexa donned an adorable ensemble — a yellow turtleneck top paired with a Topshop leopard miniskirt and comfy metallic flats.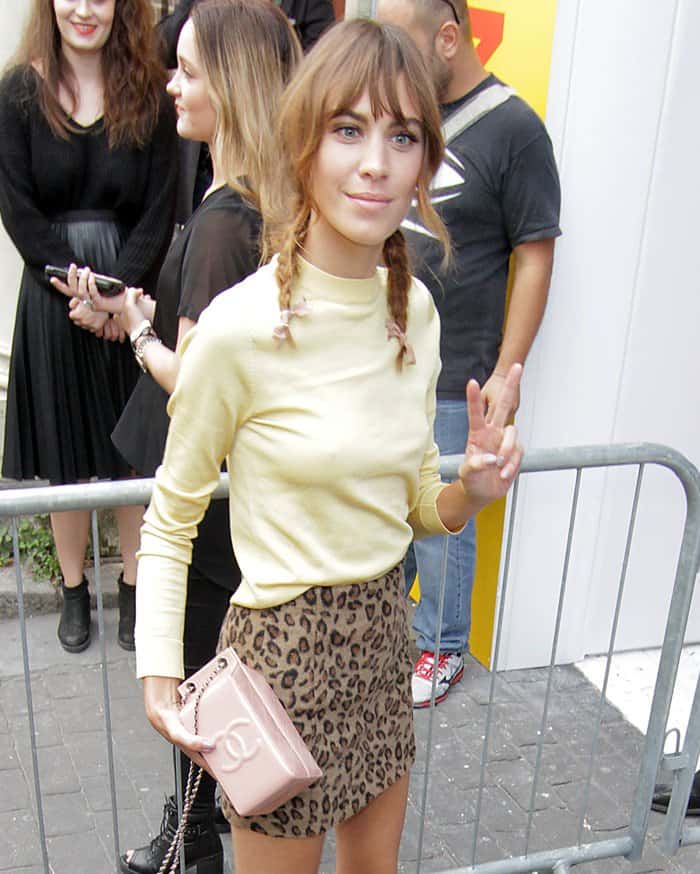 Alexa Chung paired a yellow turtleneck top with a leopard miniskirt (Credit: Duval / WENN)
While most of the ladies sitting in the front row wore very serious dark-hued clothes, Alexa was such a refreshing sight with her brightly colored street-smart casual look.
The mix of cute pieces made her easily stand out in the crowd of snobbish black-wearing fashionistas.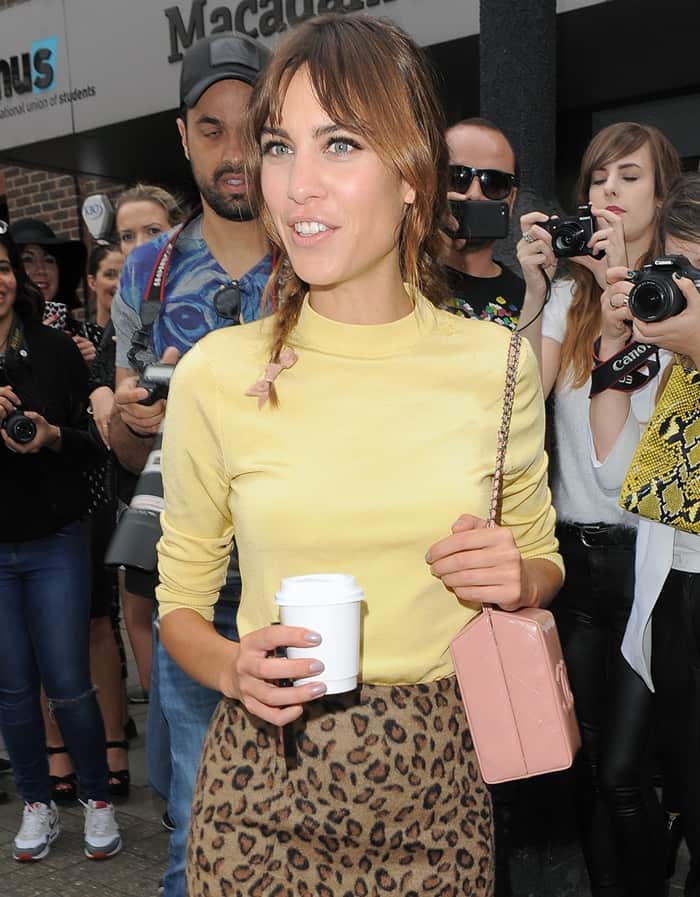 Alexa Chung carries a bag from Chanel's Supermarket Collection (Credit: Will Alexander / WENN)
To cap off her fun LFW ensemble, the socialite carried a Chanel "Milk Carton" purse from the brand's Supermarket Collection, which showcases whimsical pieces inspired by typical grocery items.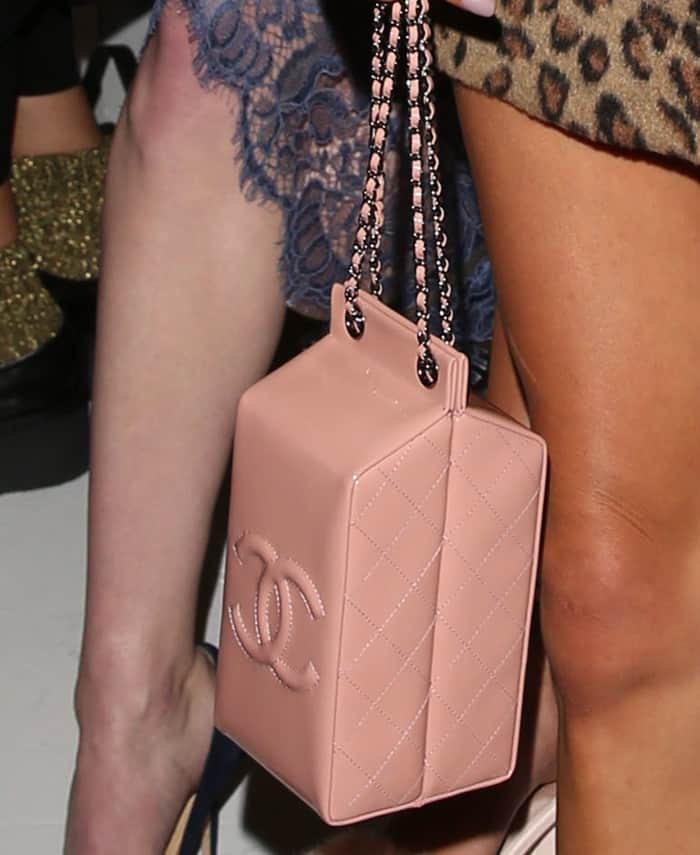 Alexa Chung's Chanel Milk Carton purse (Credit: Lia Toby / WENN)
These limited-edition purses are extremely expensive, with prices going up to $10,000!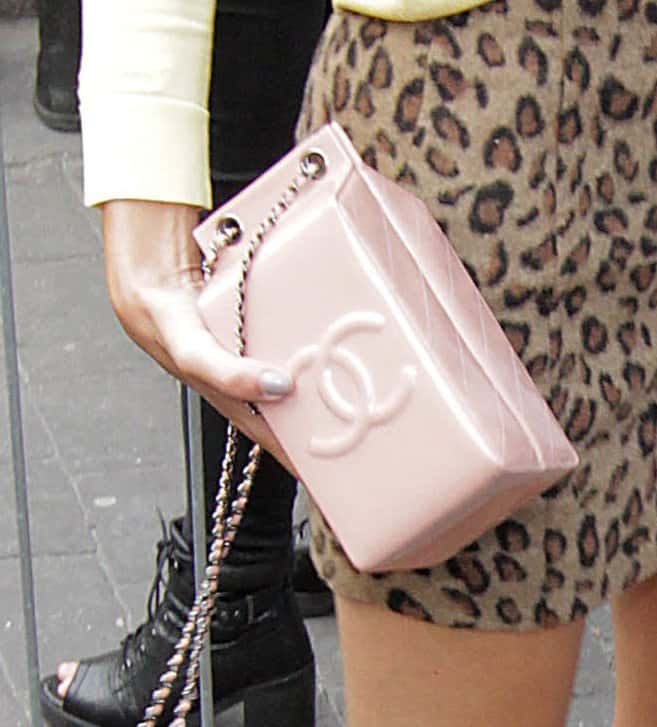 The Chanel Milk Carton bag measures 3.5″ length x 8″ height x 3.5″ width (Credit: Duval / WENN)
While we may never be able to afford (or actually pull off wearing) these quirky Chanel purses, we always enjoy seeing them sported by stylish celebrities, such as Alexa, who seems like the perfect canvas for fun and whimsical fashion pieces.
Chanel Python Milk Carton Bag, $4,900
Chanel Lait de Coco Bag, $4,800