Alexander McQueen was not only a brilliant designer and showman. He was also a non-conformist, a rebel, a radical, and a visionary.
Before his unfortunate passing, he made this all the more clear by presenting outrageous and ridiculously life-threatening shoes as part of his 2010 Spring Collection. I am, of course, referring to none other than the jaw-dropping 10-inch Armadillo shoes. They look like the eerie alien claws from the movie "District 9" (sorry, these shoes don't seem like lobster claws to me).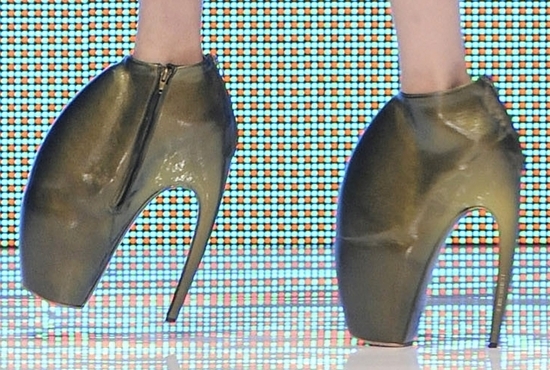 Alexander McQueen Armadillo shoes
Whatever the British designer comes up with seems to make quite an impression. Right after the show, Lady Gaga booked the shoes for her "Bad Romance" video. Other celebrities who have been courageous enough to wear the Armadillos include Daphne Guinness and Kelis (who went all out in a spiky cat looking costume).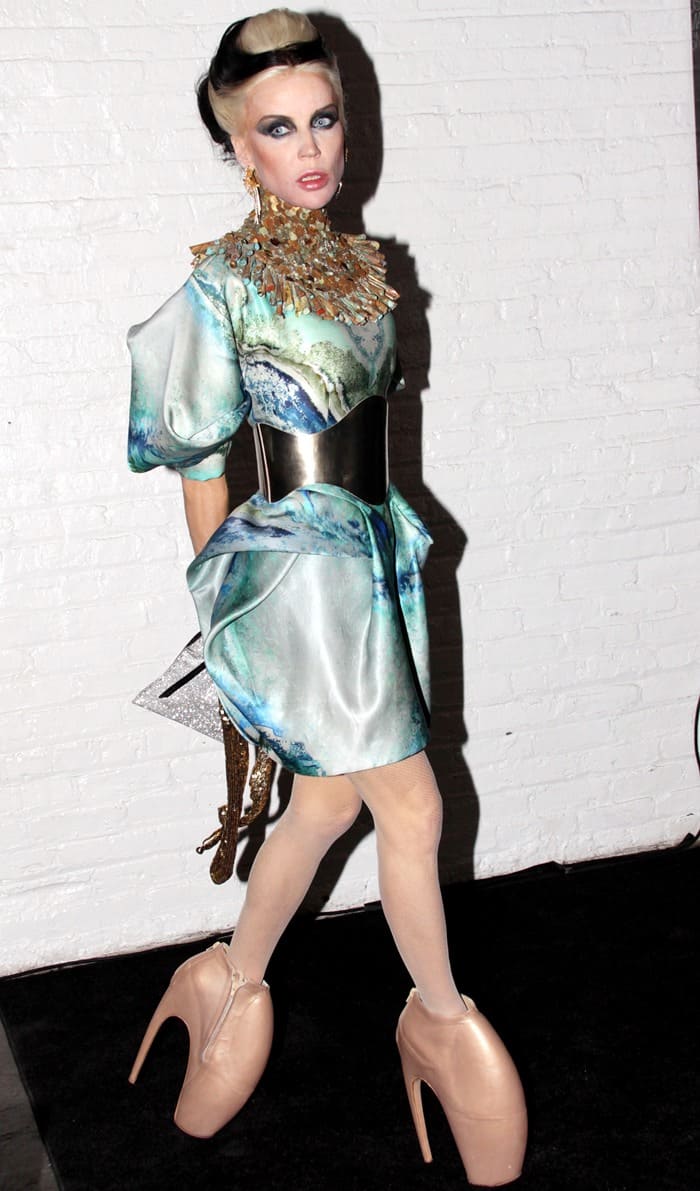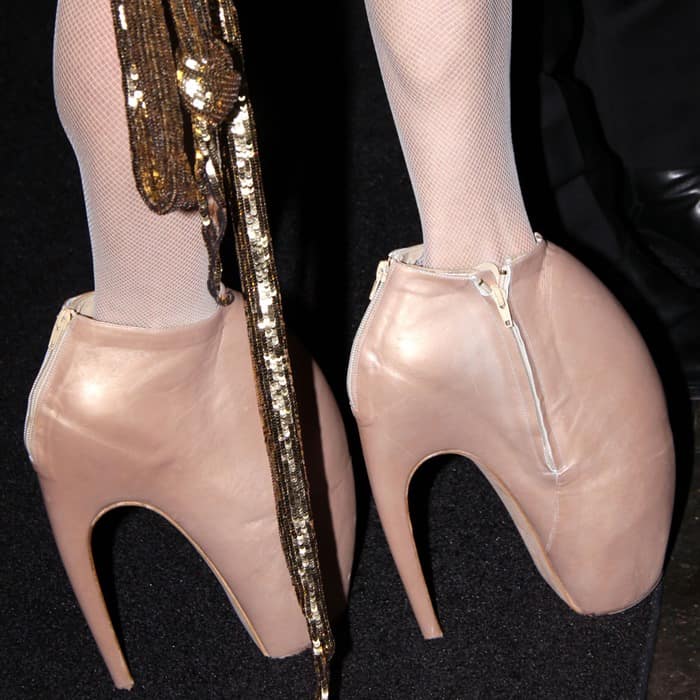 Daphne Guinness debuts the 'Armadillo' from the Alexander McQueen Spring/Summer 2010 collection at the launch of Nars 15X15 in New York City on November 12, 2009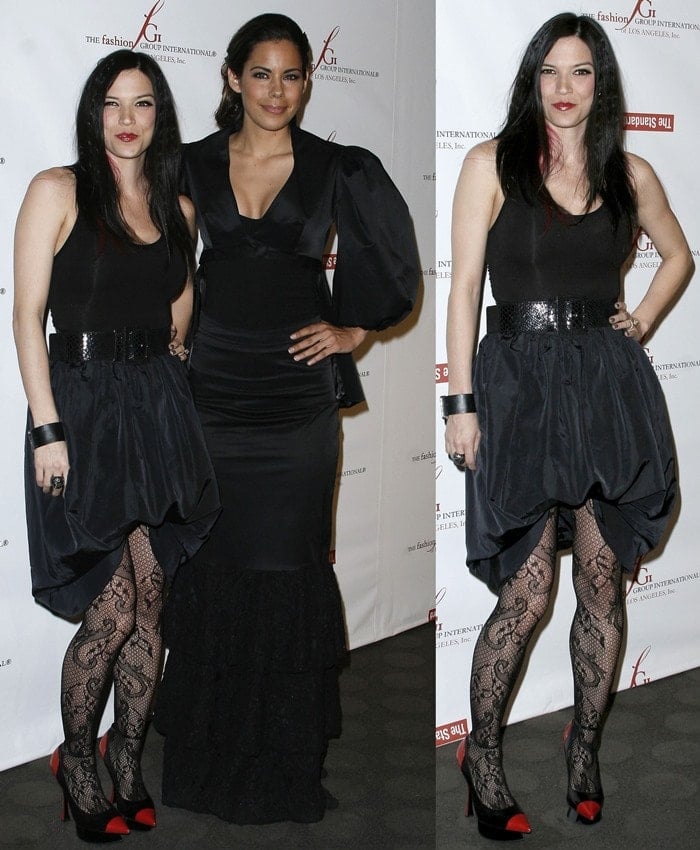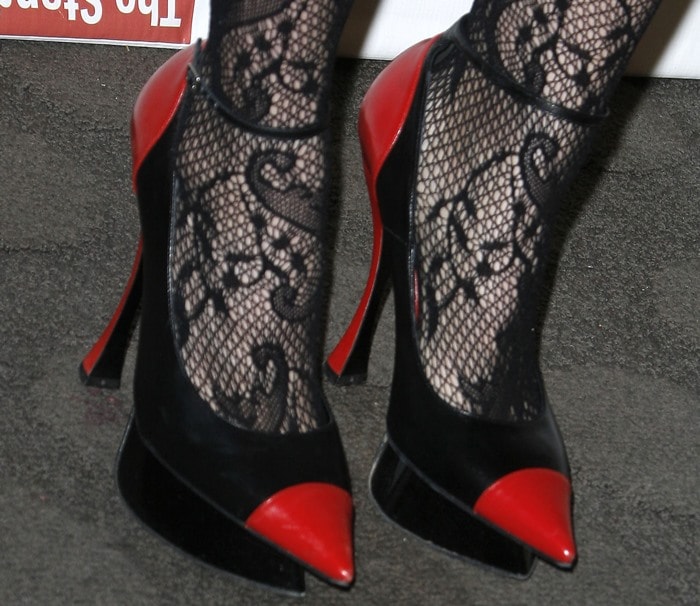 Designer Kelly Nishimoto wearing Alexander McQueen shoes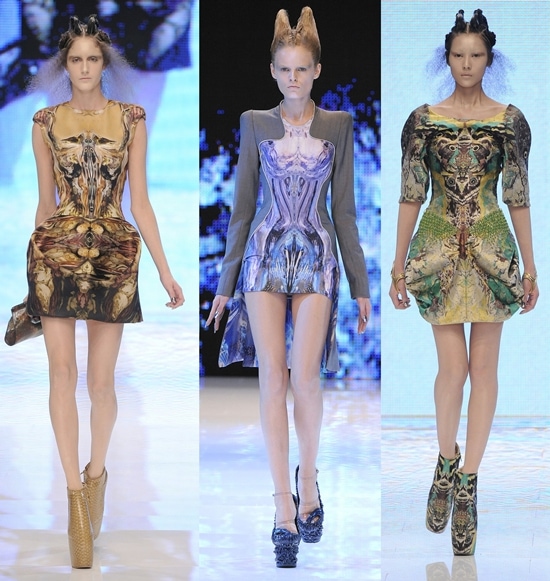 Model Paris Fashion Week Spring/Summer 2010 Ready To Wear – Alexander McQueen – Catwalk Paris, October 6, 2009
In a way, the 'Armadillo' was the footwear highlight of McQueen's collection, but there were other equally interesting shoes on the runway that many people overlooked.
If you're a collector, or you intend to collect any of these shoes, purchasing a pair will cost you between $3,900-$10,000. Good luck in getting your hands on a pair though. Most of these runway shoes come in limited number.
So then comes the question, if you had the chance to wear one of these alien-driven fantastical McQueen shoes for FREE, which pair would you wear for fashion's sake (reason and logic aside)?
Credit: Adriana M. Barraza / WENN / Flashpoint