February 11, 2010 – British fashion designer Alexander McQueen was discovered dead today after taking his own life.
One of his lines, McQ, was due to be shown at New York Fashion Week this afternoon but the show has now been cancelled.
The industry was left reeling after the 40-year-old's suicide this morning, which comes just days after the death of his beloved mother, Joyce.
Alexander McQueen in Paris on October 6, 2009
Born in the East End and the son of a taxi driver, McQueen started as an apprentice at Savile Row at the age of 16, where he made suits for Prince Charles. He was famously first discovered as a designer in the 90s by Isabella Blow, the style guru and fashion director of Tatler, who killed herself in May 2007 by taking weed killer after being diagnosed with ovarian cancer. She bought all the clothes he made for his graduate show for £5,000. They were delivered to her in black binliners.
With his ultra-short hair and Doc Marten boots and his penchant for shock tactics in his early catwalk shows, he was initially the 'enfant terrible' of the fashion world. There was a stir when he was made head designer at Givenchy in 1996, succeeding John Galliano. He later joined forces with Gucci, who bought 51 per cent of his company.
His hugely successful career brought him numerous awards, including British designer of the year four times between 1996 and 2003 and the International Designer of the Year at the Council of Fashion Designer Awards. He received an CBE in 2003.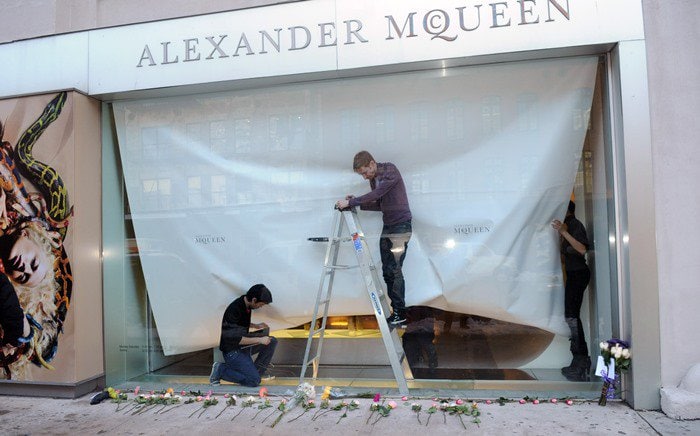 A makeshift memorial develops at Alexander McQueen's Manhattan store on the day the celebrated fashion designer was found dead at his London home, after allegedly taking his own life – just a week after his mother passed away on February 11, 2010

The British Fashion Council said: 'We are deeply saddened at the news of Alexander McQueen's untimely death. He was a unique talent and one of the world's greatest designers. Our thoughts are with his friends and family at this sad time.'
Victoria Beckham, who is frequently photographed wearing McQueen designs, said: 'McQueen was a master of fashion, creative genius and an inspiration.
'Today the fashion industry has lost a true great. An icon of all time. He made all he touched beautiful and will be desperately missed.'
McQueen was one of those brilliant minds that you just couldn't ignore even if you didn't work in fashion, even if you weren't into fashion, even if you wanted to. His talent was too great, his persona too big to turn away from. Tattered clothes, tartan, sea creatures – his creations made everyone take notice and everything exciting again.
It's no wonder that like-minded people were immediately drawn to Alexander McQueen. Some of his biggest forward-thinking fans include Madonna, Kate Moss, Sarah Jessica Parker and just very recently, Lady Gaga.
Lady Gaga in her "Bad Romance" video wearing the now (in)famous McQueen lobster shoes
SJP attended Alexander McQueen's memorial service and guess what the actress used to complete her outfit? Another pair of Mary Janes! This time, sky high heeled ones with thick platforms from the designer's collection.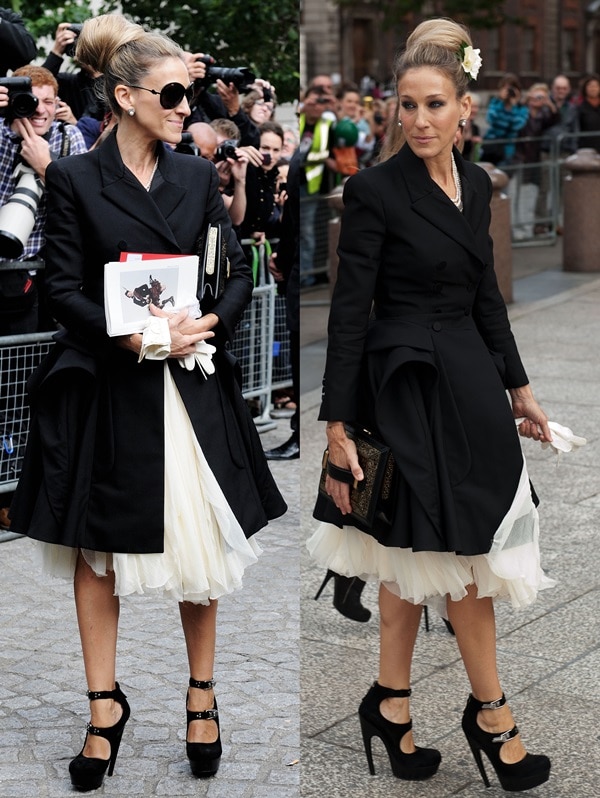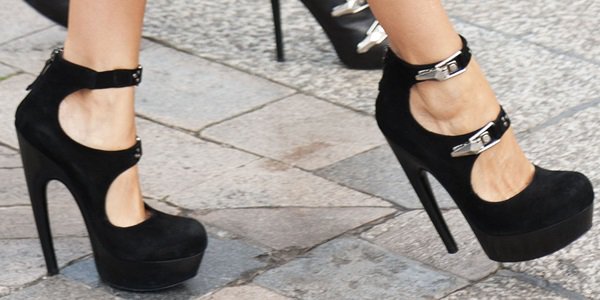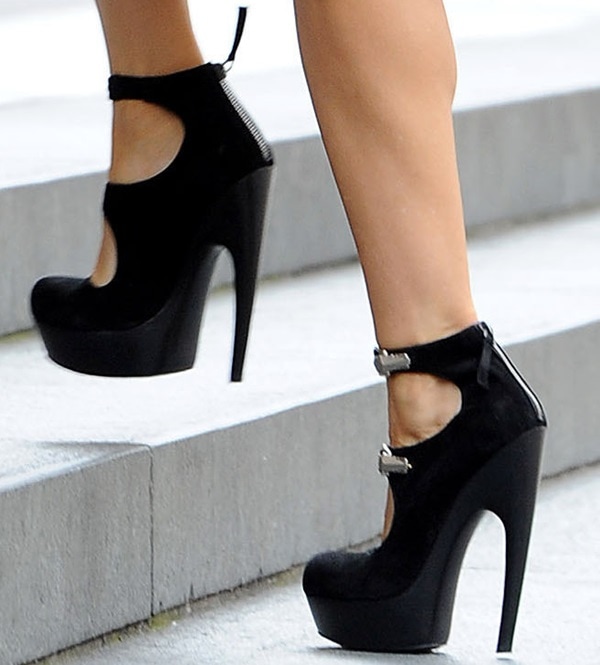 Sarah Jessica Parker attending Alexander McQueen's Memorial at St Pauls Cathedral in London on September 20, 2010
Long live Alexander McQueen.
Credit: WENN