Alicia Vikander kicked off the promo tour for the "Tomb Raider" movie at a photo call at the Santo Mauro Hotel in Madrid, Spain, yesterday. If what the 28-year-old actress wore is any indication of what the video game-based film has in store for audiences, it looks like we're in for a bit of disappointment.
We understand that not all movie promo tours can be as stylish the "Black Panther" tour, but Alicia completely bored in a dull Chloe Pre-Fall 2018 bell-sleeved belted dress. We can see that she tried to elicit a Lara Croft safari vibe with her pairing of the desert-boot-inspired Chloe "River" wedges, but only ended up turning her ensemble into one blah, brown mess.
Alicia herself looked to be sleepy in her outfit. Do you think Alicia should hire a new stylist from Trunk Club or Stitch Fix?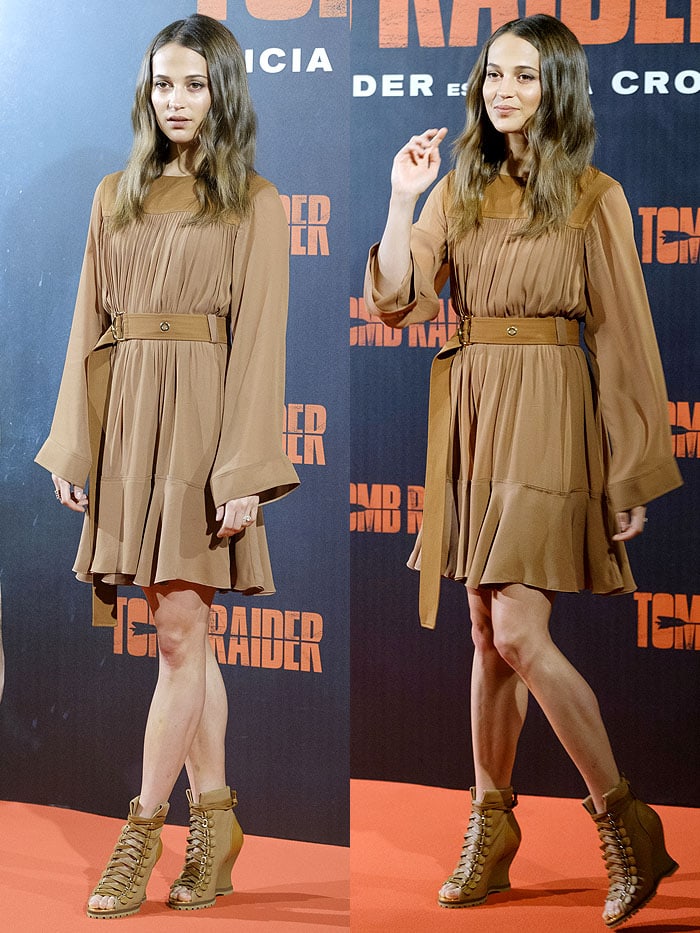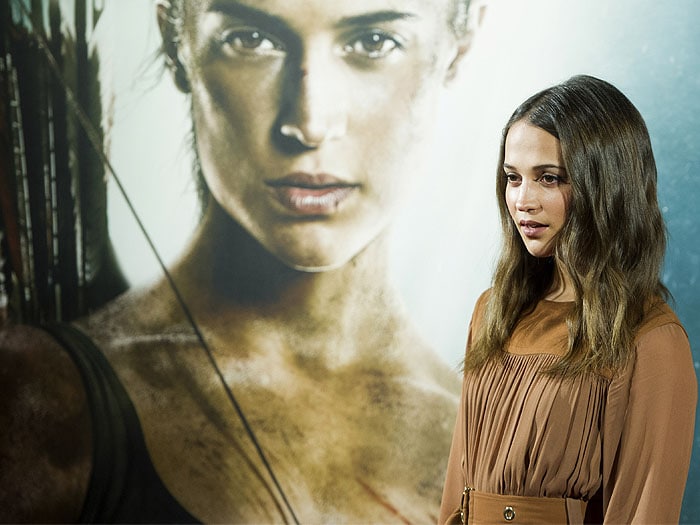 Alicia Vikander attending the "Tomb Raider" photo call at Santo Mauro Hotel in Madrid, Spain, on February 28, 2018.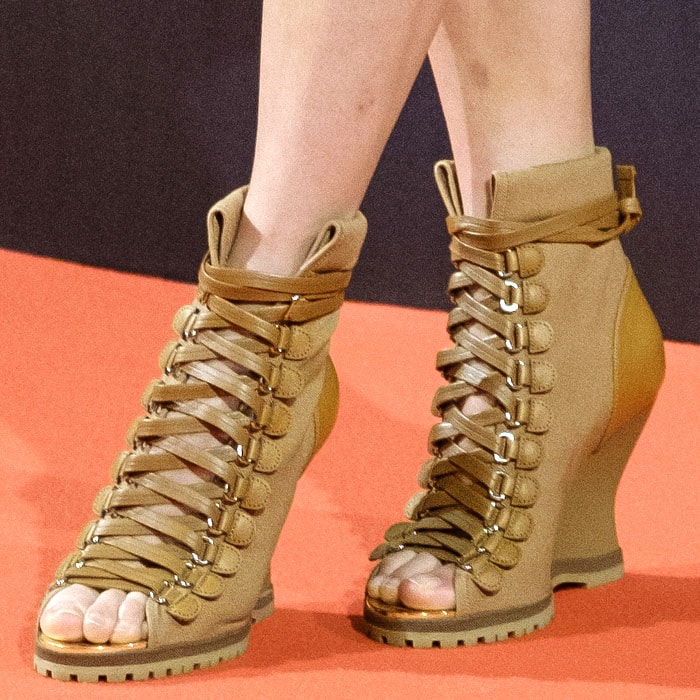 Alicia Vikander's toes peeping out of her Chloe 'River lace-up peep-toe wedge booties.
Like Alicia, Haley Bennett also failed at styling her Chloe "River" booties. Will we ever see these shoes styled correctly?
Chloe "River" Lace-Up Peep-Toe Wedge Booties, $1,090 at Net-A-Porter
Credit: DyD Fotografos / Future Image / Oscar Gonzalez / Sean Thorton / WENN