Amazon is planning to grow its already vast jungle of merchandise and will soon be digging its roots into the world of high-end fashion. Expect to see labels like Michael Kors, Vivienne Westwood and Catherine Malandrino selling right alongside Kindles, children's toys and well, just about everything.
You might know that Amazon owns plenty of fashion-focused sites such as Zappos and Shopbop and the flash sale model-based MyHabit, but apparently, that's not enough as they have invested a "significant" amount into this new fashion venture.
According to a New York Times' interview with Amazon chief executive Jeff Bezos, they are already shooting 3,000 images a day using some sort of top-secret patent-pending technology. Very exciting and very intriguing.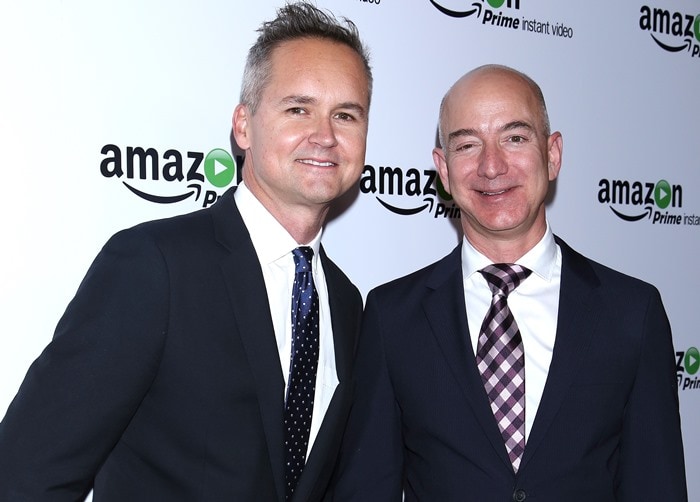 Geek becomes chic: Amazon chief executive Jeff Bezos posing with Amazon Studios chief Roy Price at the premiere screening of Amazon's Original Series "Mozart in the Jungle" held at Alice Tully Hall in New York on December 2, 2014

Doubts about this piece of news have arisen and there are those who don't think a site dubbed as "The Walmart of the Web" would be able to sell thousand-dollar stilettos and ultimately attract the high-end fashion buyer.
We don't think shoes like the ultra-luxe Christian Lobuoutin 'Isolde' would have the same appeal if they're sold on Amazon the way it is now but maybe they're going to do a spinoff? Kind of like how Zappos has Zappos Couture?
 Christian Louboutin Black 20th Anniversary Isolde 160 Patent Leather Sandals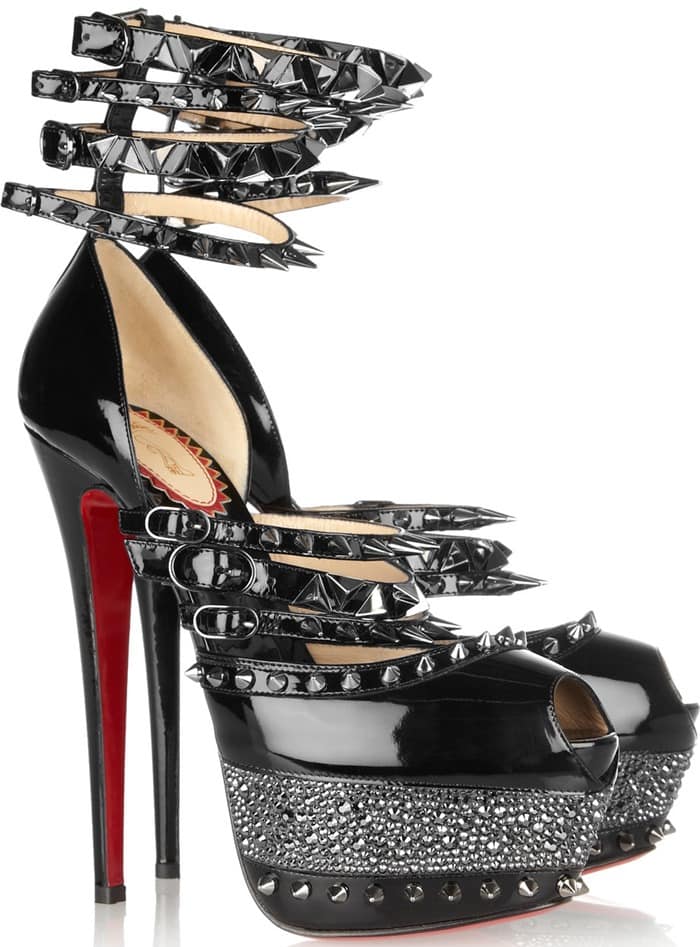 But as a shoe-focused blog, naturally, our takeaway from all of this is the little-inserted fact that "Amazon has hired three women to do nothing but try on size 8 shoes for its web reviews. Full time."
Say what? Someone direct us where we can apply for this shoe lover's dream job!
No word yet on exactly which high-end shoe labels Amazon will be selling but if they need size 5, 6, 7, 9, 10, 11 and up shoe models, they know where to look first.
Wow. Imagine if your job was to try on designer shoes all day!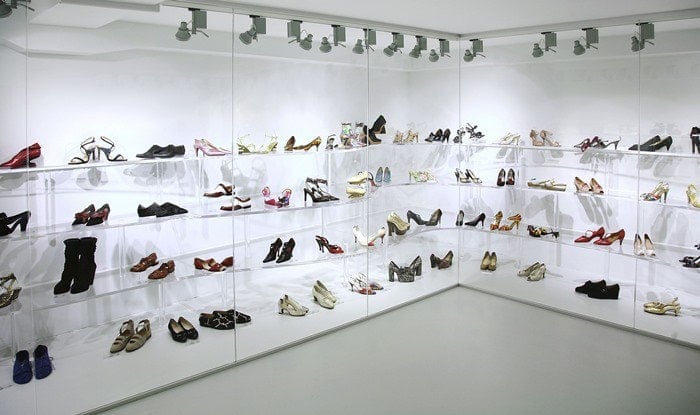 If you're looking for a luxury shoe store then this boutique is the one-stop shop for you. The glamorous boutique was designed by Maecenas Dirk Vanderschueren, the owner of Cortina, one of the largest shoe manufacturers. The glittering store is 40 miles (70 kilometers) from Antwerp and Brussels and features shoe racks that run throughout the room, three collections and more than 2,700 pairs of shoes. It has been entered in the Guinness World Record as the largest collection of tribal and ethnological shoes. Belgium – January 2012
 Credit: WENN / Joseph Marzullo