In this day and age of celebrities opening up and fighting more for sexual rights, one voice has finally shed some sensible light to this whole push and pull – Amber Heard finally points out that what should define her as an actress is her talent, not her sexuality.
Our own struggles are our own, but when it comes to our careers, what should matter is our ability to carry them out.
Amber Heard made clear she does not want to deny her sexuality
Johnny Depp's newly-minted wife walked the red carpet to the Magic Mike XXL London premiere boldly with her co-stars as an actress.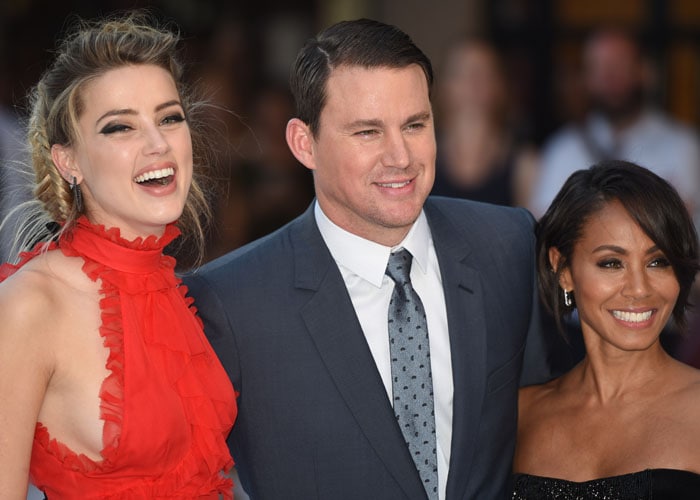 Amber Heard poses with Channing Tatum and Jada Pinkett Smith
"I don't want to have to deny my sexuality in order to be me. But I don't want to have to be defined by it. I'm fundamentally opposed to trying to edit myself to be palatable or popular. I don't give a f—. I fight, but I shouldn't have to," the 29-year-old shared in an interview with The Times.
Amber Heard's dramatic red Emilio Pucci ruffled dress
The bisexual actress wore a gorgeous ruffled creation by Emilio Pucci, which would have looked a tad bit too sweet and dreamy if it weren't for her messy fishtail updo and extended smokey cat eye make up.
Amber Heard's smokey cat eye make up
The black ribbon reminiscent of pretty much everything French at the back of her dress was balanced by a black pair of Brian Atwood Tribeca heels.
Amber Heard completed her look with a sexy braided updo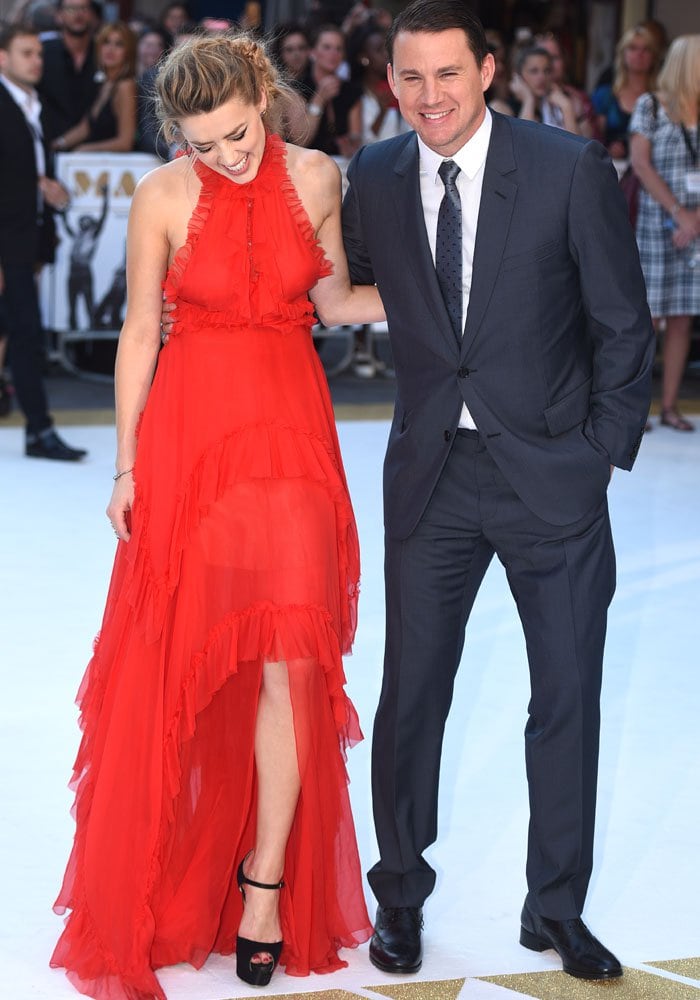 Actors Channing Tatum and Amber Heard attend the European Premiere of "Magic Mike XXL" at Vue West End on June 30, 2015, in London, England
Get Amber's staple platform heels by heading on over to Amazon.
Amber Heard signing autographs at the European premiere of Magic Mike XXL
Brian Atwood Tribeca Sandals, £1,114.04 at Amazon
Credit: Mario Mitsis / Daniel Deme / Lexi Jones / WENN