You know a pair of statement heels when you see one. At the Lulu Guinness Paint Project launch party the other day, we saw a good amount of gorgeous footwear sashay their way to the gray brick arrival floor, but none quite got our attention as the pumps Angela Scanlon wore with her punk-themed outfit.
The Irish TV presenter, fashion writer, stylist, blogger, and "it" girl (who has also been dubbed as the next Alexa Chung) graced the event in a two-piece ensemble that consisted of a black leather skirt and a black printed tank. She then capped off the look with the most unexpected set of shoes — patterned pointy pumps that came with frilly pompoms at the back.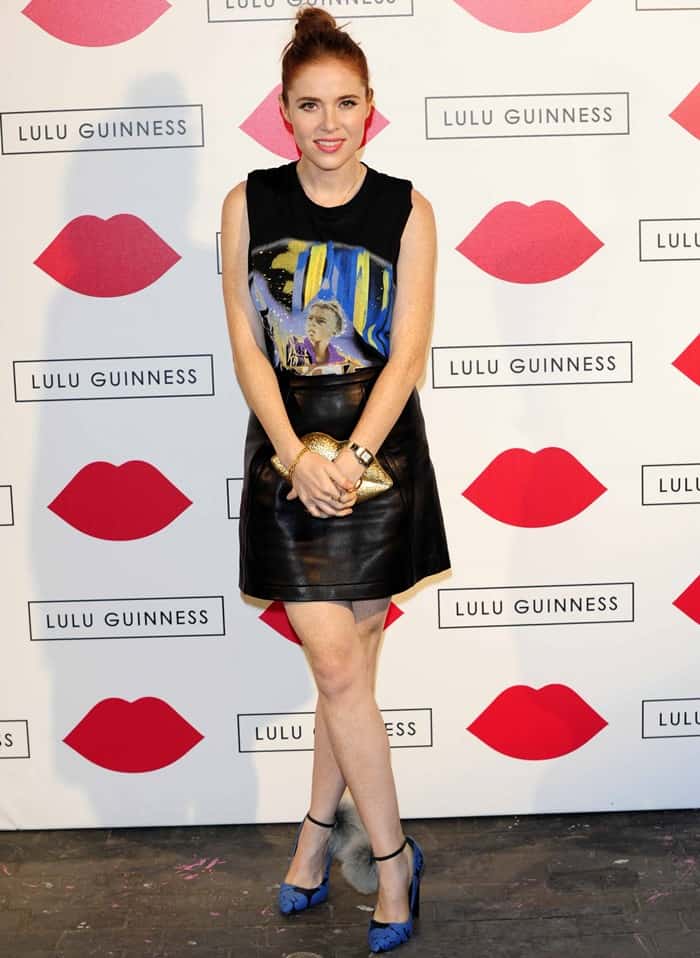 Angela Scanlon wearing a pair of pompom-detailed pumps to the Lulu Guinness Paint Project launch party in London on July 11, 2013
What a sneaky way to get everyone's attention, right?
Still, we can't help but admit that the mix strangely made sense — even with the equally catchy gold Lulu Guinness Lips clutch in her hand. Do you like her style? Do you think you can wear her shoes?
We did our research and found out that Angela's pumps are by Joanne Stoker, an up-and-coming London-based designer who has made a distinct mark in the fashion scene with her standout and oftentimes daring and unconventional pieces. Angela's blue heels are from Stoker's A/W 2013 collection. And based on the following Instagram and Twitter photos she posted recently, it looks like the fur balls are, in fact, removable.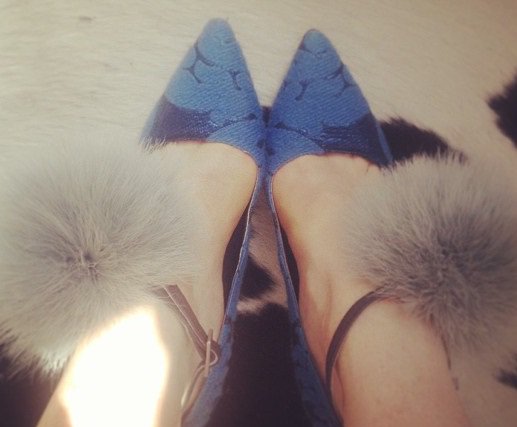 A top view pic of Angela Scanlon's Joanne Stoker pumps posted on Instagram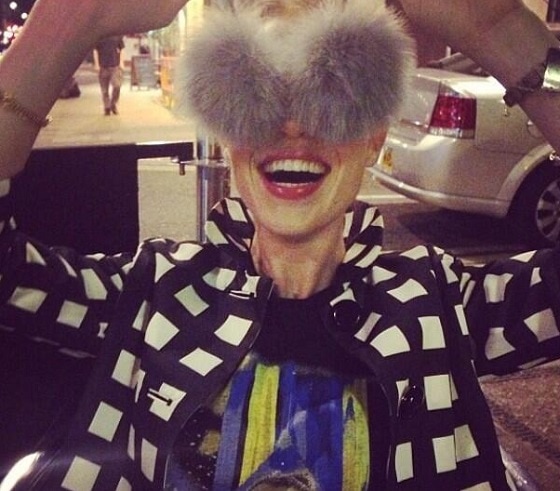 Angela Scanlon goofing around with the detachable pompom detail of her shoes
By the way, if you want a closer look, below are some pictures of Angela's Joanne Stoker pumps. They're made of blue embroidered lace, and they come with black ankle straps that are decorated with fur balls. What's great about the pair is that you can, as mentioned earlier, remove the pompoms if you don't feel like wearing them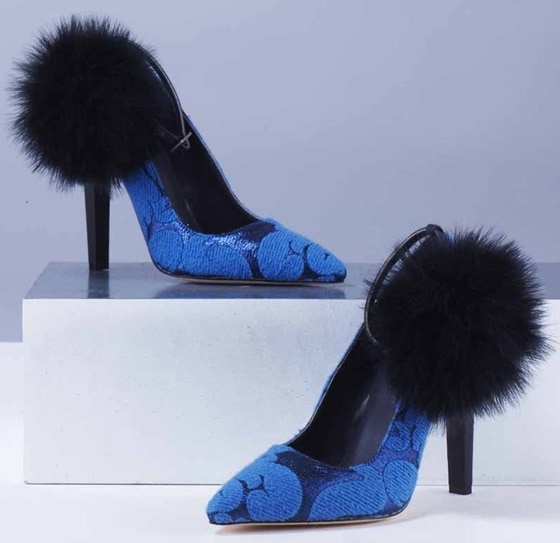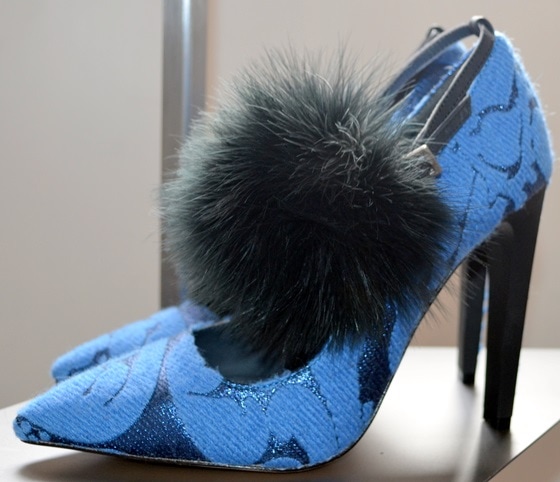 Joanne Stoker Blue Lace Pumps with Pompom-Detailed Ankle Straps
These pumps aren't available online yet, but you can find a few interesting styles from the designer's current collection. They are quite pricey, though, and will set you back $500 to $800 a pair.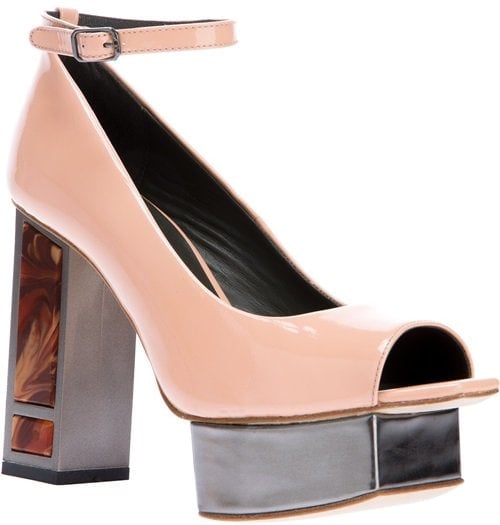 Joanne Stoker Open-Toe Platform Pumps, $785
Joanne Stoker Mambo Kid Slingback Pumps, $479
Credit: WENN