OMG, can this be true? Is this for real? Are our eyes deceiving us? Angelina Jolie went out for a date night with Brad Pitt at the Shipwreck Bar & Grill in Airlie Beach, Australia, yesterday, and when we checked out her shoes, they were not her usual black, white, or nude footwear.
They were, instead, a bright, shiny, metallic gold, which completely caught us off guard because we know Angelina never goes out of her fashion comfort zone (we even went as far as saying that Angelina wears boring shoes).
The air, atmosphere, and ambiance down under must be doing wonders for her. Check out how vibrant Angie's hair, eyes, and smile look in the following Instagram pictures posted by Brangelina Instagram fan pages, angelinafans and teamjoliepitt.
Angelina Jolie and Brad Pitt greeting fans before heading to dinner at the Shipwreck Bar & Grill in Airlie Beach, Australia, on February 4, 2014
Wow, this is it; pigs can fly now: we've now seen Angelina Jolie in non-neutral-colored shoes.
We'd recognize those slim straps and skinny, seamless heels anywhere — Angelina experimented with color with these Saint Laurent "Jane" sandals in gold:
Saint Laurent "Jane" Ankle-Strap Sandals in Gold
These sandals retail for $795. Black and red versions are available at Nordstrom.
Do you think it's too much if we wish for Angelina Jolie to experiment with these other non-safe colors of the Saint Laurent sandals?
Saint Laurent "Jane" Ankle-Strap Sandals in Neon Pink
Saint Laurent "Jane" Ankle-Strap Sandals in Neon Yellow
Saint Laurent "Jane" Ankle-Strap Sandals in Blue Patent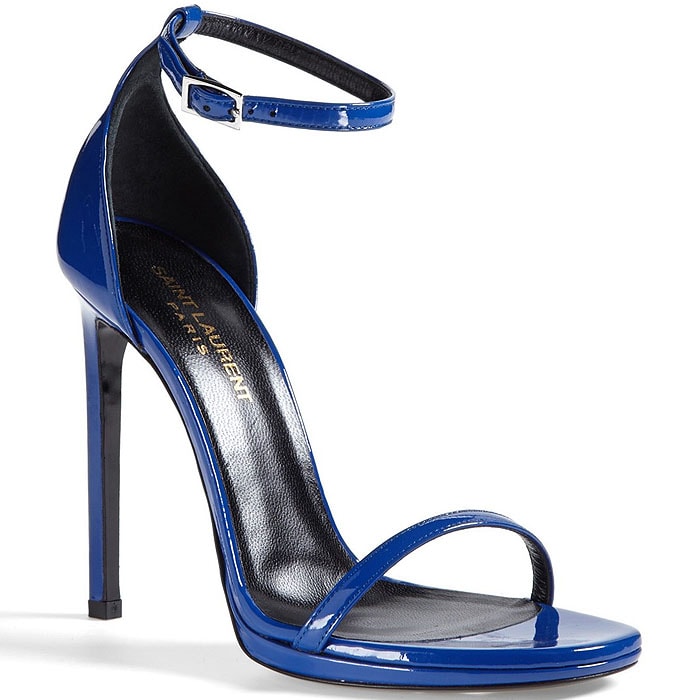 Saint Laurent "Jane" Ankle-Strap Sandals in Neon Orange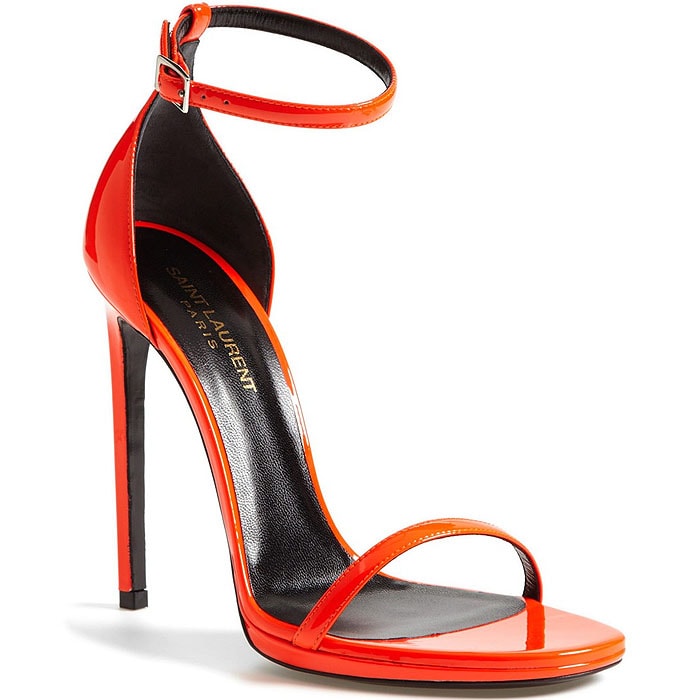 Saint Laurent "Jane" Ankle-Strap Sandals in Sky Blue