Angelina Jolie has been spotted out quite a few times lately. She was seen at the 2012 Palm Springs International Film Festival Awards Gala in a nude gown and matching Jimmy Choos.
The American actress, film director, screenwriter, and author was also spotted at the American Cinematheque's Foreign-Language Nominee Series in Hollywood in a pair of simple Pour La Victoire pumps.
I love the simple sophistication that Angelina is known for, but I wish she would mix it up a little once in a while instead of always wearing boring shoes. Where's the color? Where's the sass?
Angelina Jolie wearing boring shoes at the American Cinematheque's 69th Annual Golden Globe Awards Foreign-Language Nominee Event held at the Egyptian Theater in Los Angeles on January 14, 2012

In our first example, Angelina wore Pour La Victoire pumps styled with an all black ensemble . Yes, Angie looked very polished and nice, but I think I feel a yawn coming on just from thinking about this ensemble for too long. Do you agree?
Angelina Jolie shows off her earrings with softly tousled hair
In our second example, Angelina paired boring Jimmy Choo "Quiet' peep toe pump in nude with an Elie Saab Spring-Summer 2011 pleated jumpsuit.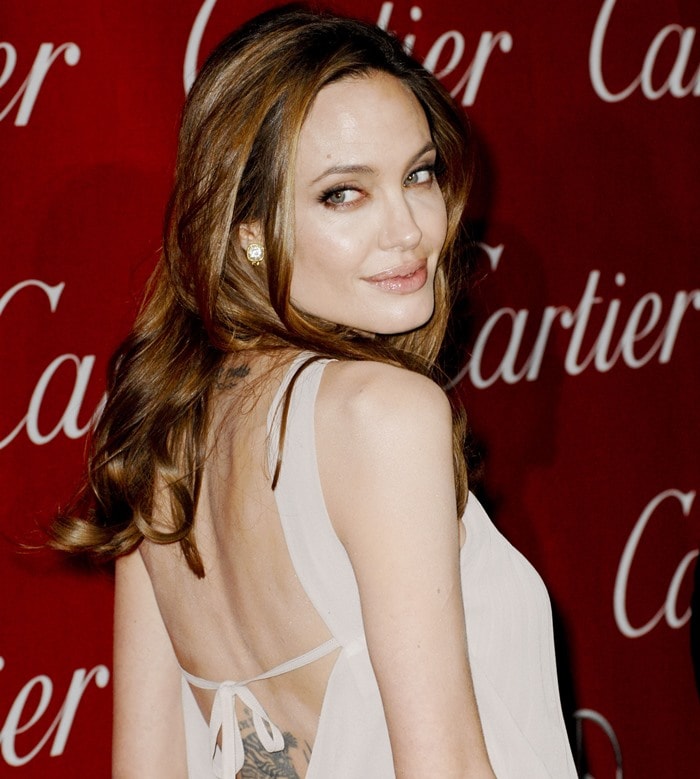 Angelina Jolie's Elie Saab Spring-Summer 2011 pleated jumpsuit
While I love the ethereal feel of her gown and the subtle yet glamorous look, I'm still bored to tears with her shoe selection.
Angelina Jolie and Brad Pitt at the 23rd annual Palm Springs International Film Festival Awards Gala at the Palm Springs Convention Center on January 7, 2012

Check out the unexciting Pour La Victoire heels that Angelina wore a bit more closely:
Pour La Victoire "Daina" Pointed Platform Pump, $113.99 at Amazon
I would love to see Angelina in a more colorful pair of shoes. While I understand that the event she was attending was a very professional occasion, from time to time she should consider injecting a simple but vivid heel like this one:
Jimmy Choo Red Quiet Patent Leather Pumps at Net-A-Porter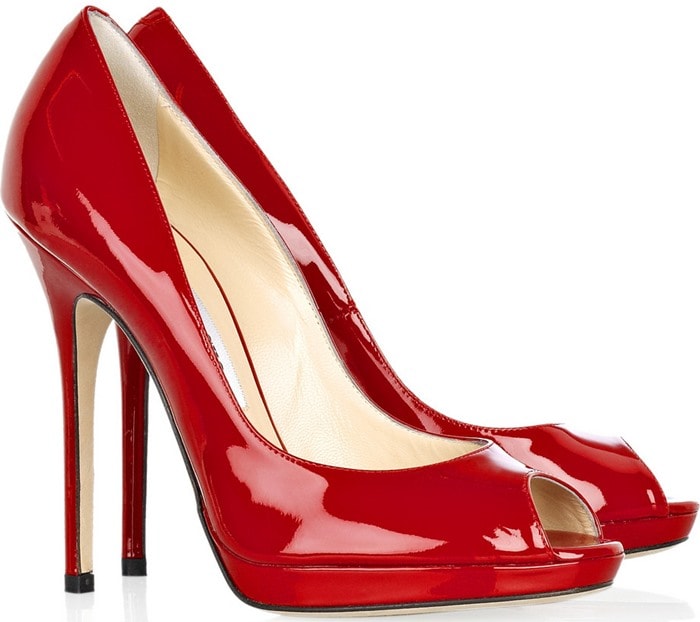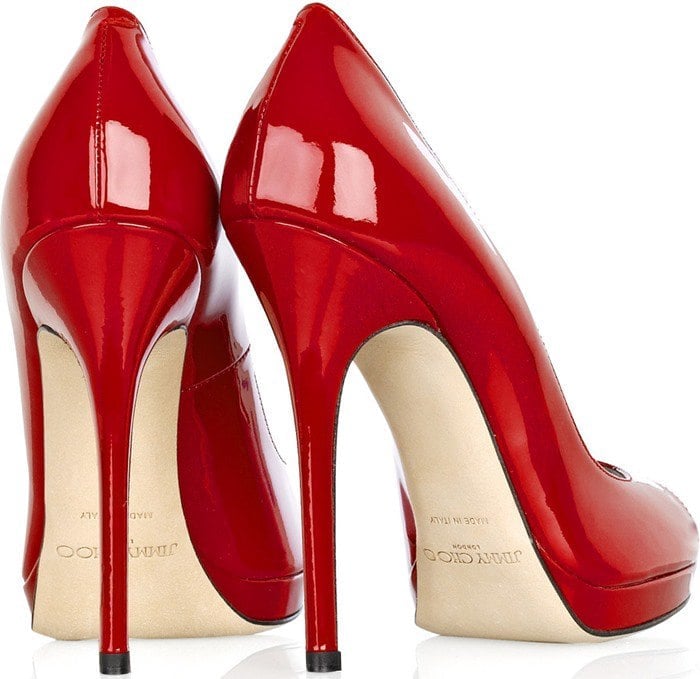 So, my fellow shoe experts, what is your verdict? Are Angelina's shoe choices boring or do they work with her outfits?
Credit: FayesVision / WENN