Remember those shoes Christian Louboutin custom-made just for Angelina Jolie to wear during the 'Maleficent' promo tour? The good news is that they can now be yours. Now dubbed the "Malangeli," the sculpted wedge heels that Angelina herself had a hand in designing will be available in black and red. They can now be pre-ordered at the five Christian Louboutin flagship stores and should be released in October.
Now, for the bad news, the shoes come with a very steep price: $1,495 to be exact. Well, they did make them available, but they didn't say they'd make them attainable. Actually, compared to other shoes we've featured before, that price is relatively fair for Louboutins that are limited edition, custom-made for an A-lister, and based on a box office hit movie.
Also, that price tag would probably be more acceptable if you're aware that the proceeds from the sales will benefit SOS Children's Villages (we're pretty sure that Angelina had a hand in this). The said NGO helps orphaned and abandoned children in 134 countries around the world by giving them access to loving homes, education, and healthcare. For that, suddenly, no price seems to be too high.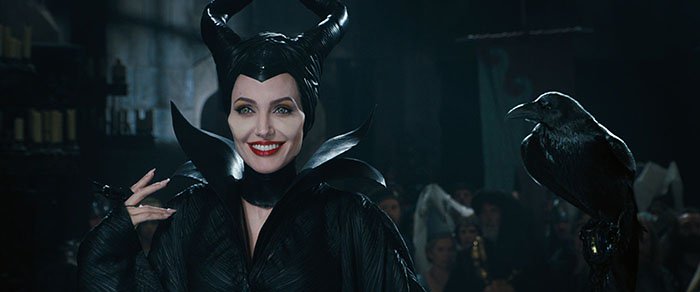 Angelina Jolie as Maleficent and her shapeshifting crow, Diaval, in a still from Walt Disney Pictures' 2014 film Maleficent
The first time we saw Angelina wearing the shoes was at the 'Maleficent' photo call in Paris:
Angelina Jolie at the 'Maleficent' photo call held at the Bristol Hotel in Paris, France, on May 6, 2014
Christian Louboutin "Malangeli" Wedge Heels
Three days later, she wore the white bloody-heeled version:
Angelina Jolie at the 'Maleficent' photo call at the Corinthian Hotel in London, England, on May 9, 2014
Christian Louboutin "Malangeli" Wedges with Bloody Horn Heels
Angie also has them in gold, which lit up Shanghai's cityscape:
Angelina Jolie at the 'Maleficent' photo call held at The Bund in Shanghai, China, on June 3, 2014
And here is the red variant that Christian Loboutin has made available for purchase along with the black color:
Christian Louboutin with his "Malangeli" shoe design
Will you be setting aside rent money for these shoes?
Credit: Daniel Deme / VILLARD / SIPA / WENN