Angelina Jolie may play a sinister role in 'Maleficent', but she's sweet in real life. This is pretty evident when she walked in with co-star Elle Fanning for the Paris photo call for their new movie.
The two lovely ladies were hand in hand and giggling like they were mom and daughter. Come to think of it, Elle kind of looks like a teenage Shiloh, wouldn't you agree?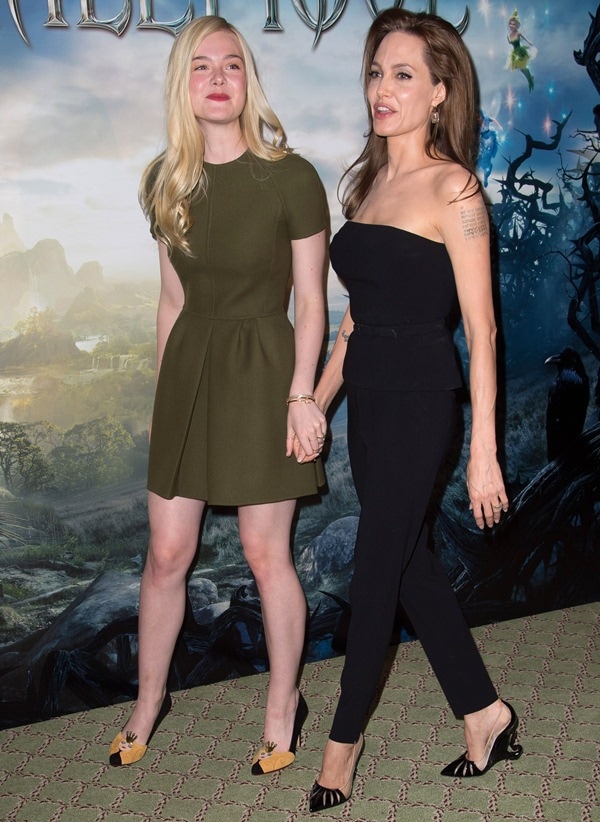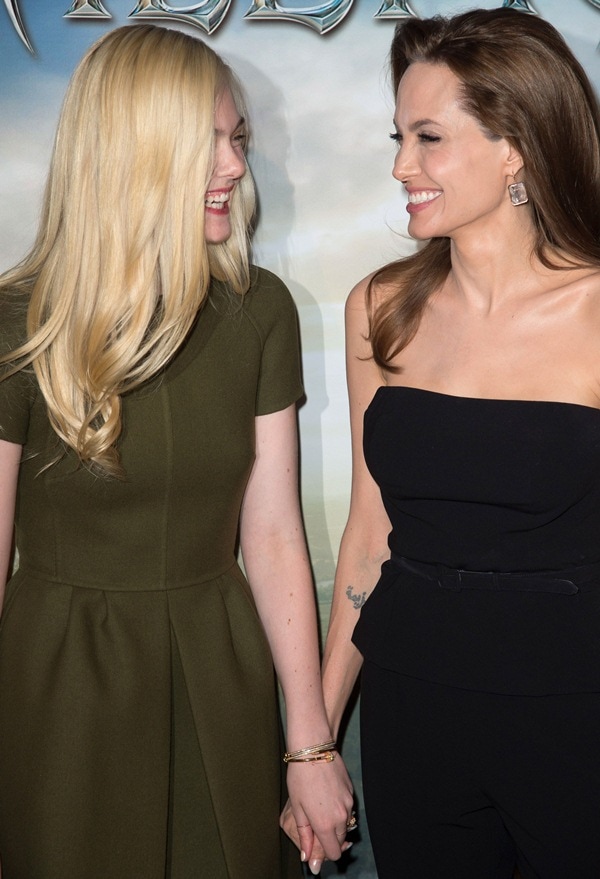 Elle, who plays Princess Aurora in the movie, looked mature but still age-appropriate in her moss green Valentino frock from the brand's Pre-Fall collection. The 16-year-old actress paired the outfit with very fitting shoes — Charlotte Olympia "Sleeping Beauty" pumps, which feature a whimsical Sleeping Beauty face on their suede uppers.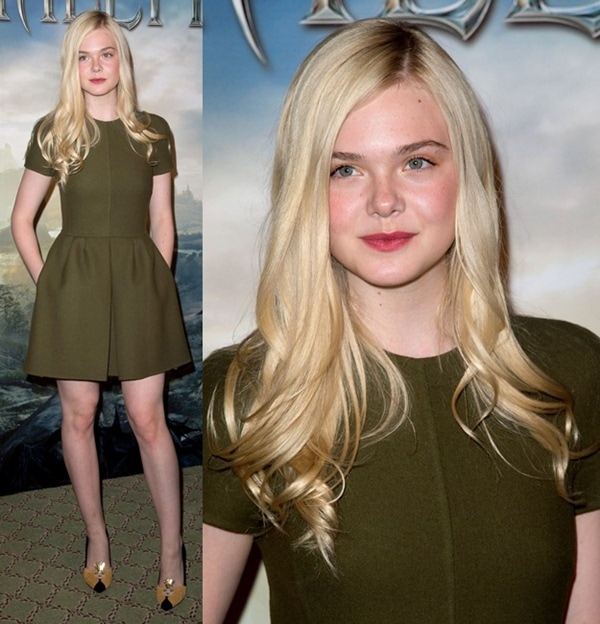 Elle Fanning at the 'Maleficent' photo call held at the Bristol Hotel in Paris, France, on May 6, 2014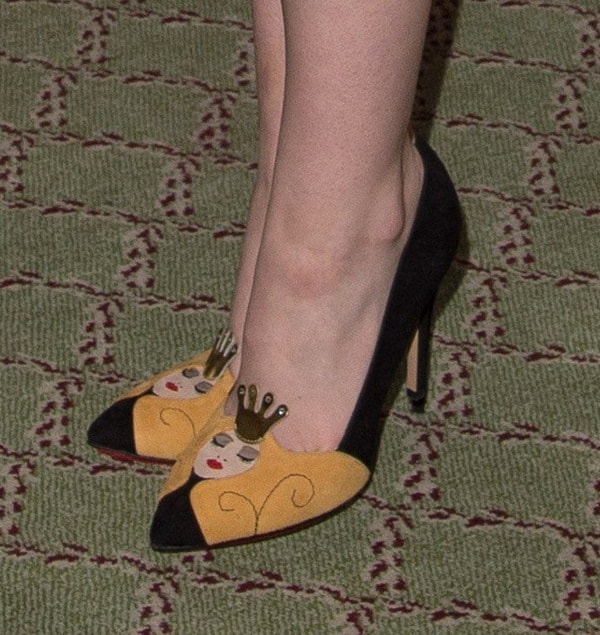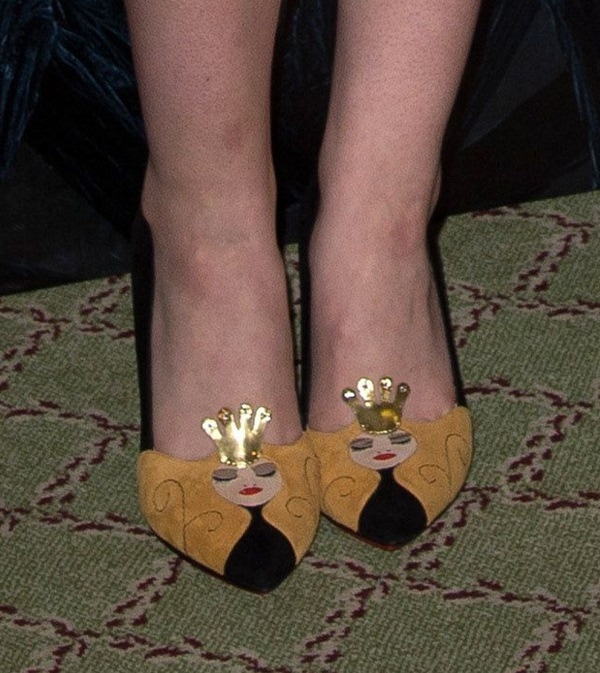 Unfortunately, these super cute court shoes from Charlotte Olympia's Fall 2013 collection are already sold out everywhere.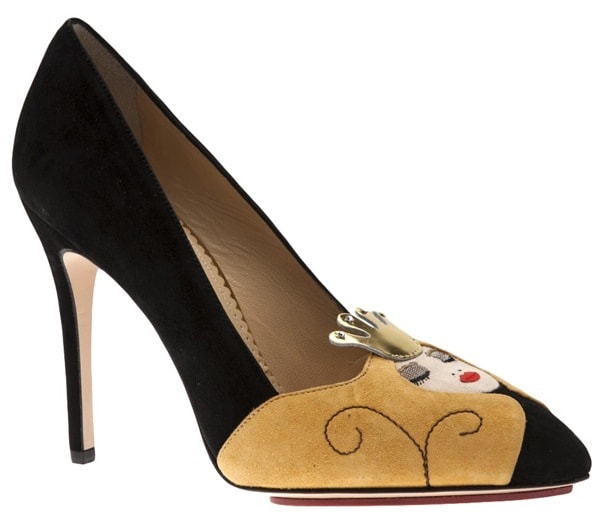 Charlotte Olympia "Sleeping Beauty" Suede Pumps
Angie opted for a black two-piece ensemble — no surprise there. The Ralph Lauren trousers and strapless peplum top were sleek and structured, like most of Angie's outfits. It was actually rather blah, but then we saw her shoes and our eyes lit up!
While Elle was wearing "Sleeping Beauty" pumps, Angie rocked a custom pair of pointed black wedges from Christian Louboutin with horned heels — very Maleficent, right?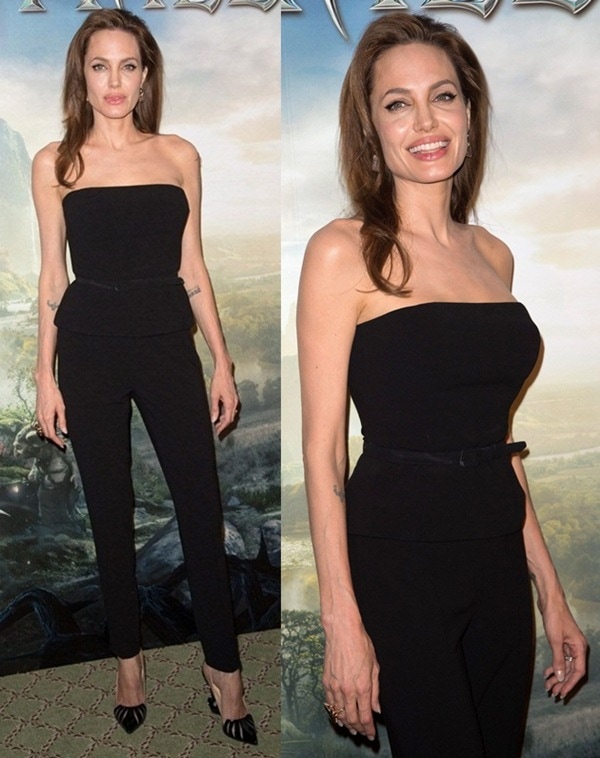 Angelina Jolie at the 'Maleficent' photo call held at the Bristol Hotel in Paris, France, on May 6, 2014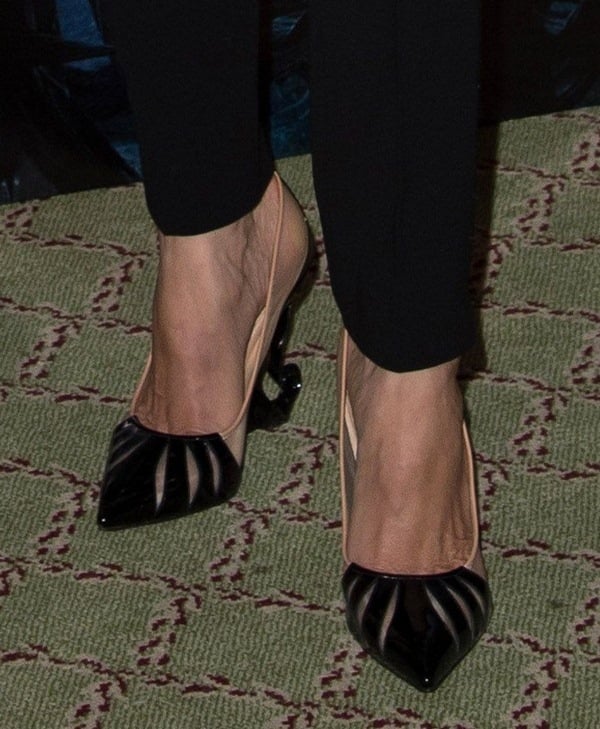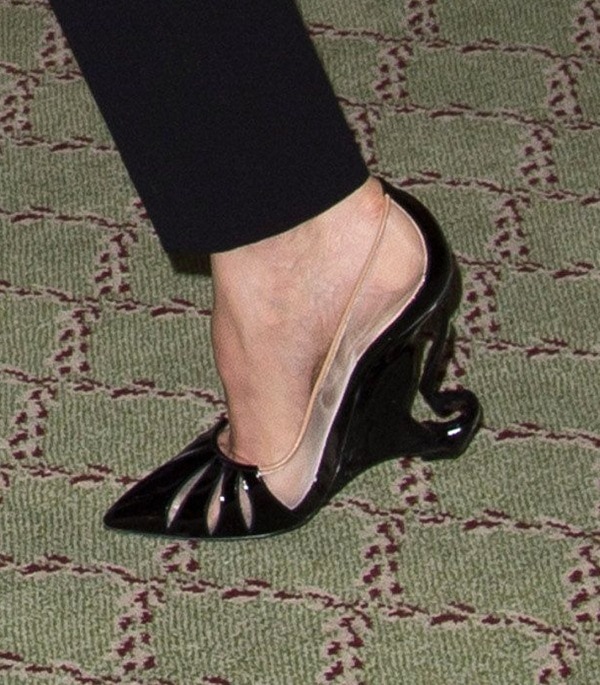 The much-awaited Disney film 'Maleficent' will be released on May 30. Watch the trailer here:
Credit: WENN/VILLARD/SIPA