What shoes do you wear when you simply feel like you're too cool (or too lazy) to dress up? It's the same pair you'd wear when you want to feel SUPER comfortable while staying chic. I'm pertaining to flats, ladies. Every girl has a pair; even heel lovers like Victoria Beckham and Eva Longoria store a couple in their closets (or purses) to help them get through sore-feet days (or hours).
So speaking of celebrities in flats, Anne Hathaway was actually spotted capping off her uber cool and casual cutoffs and Panama hat look with a pair of familiar flats while out and about in Beverly Hills the previous Sunday.
We say familiar because Anne's shoes are these super soft and stylish Yosi Samra ballerinas:
Yosi Samra Elastic Topline Ballet Flats in Beige Snake Print, $62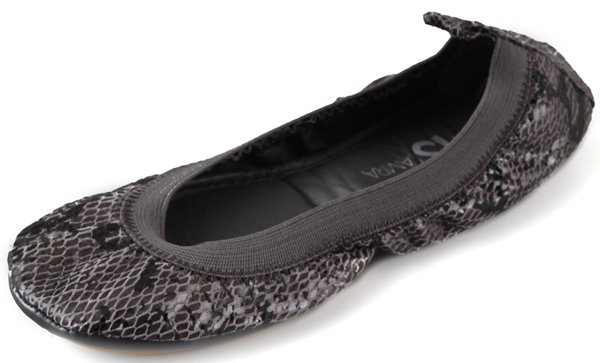 Yosi Samra Elastic Topline Ballet Flats in Charcoal Snake Print, $66
Just by looking at these shoes, you can already tell they will feel like heaven (and believe me, your feet will thank you for it). Very cute, right? These Yosi Samra flats are the foldable kind. They come handy in a pouch (that you can put inside your purse), and will work great as back-up shoes in case your feet get tired from those stilettos.
If you don't like flats, perhaps you prefer this ensemble that Anne wore to the UK film premiere of 'One Day' earlier this year. She donned head-to-toe Alexander McQueen! Her lovely white embroidered dress is from the Alexander McQueen Resort 2012 Collection, but many have criticized her shoe choice. What do you think?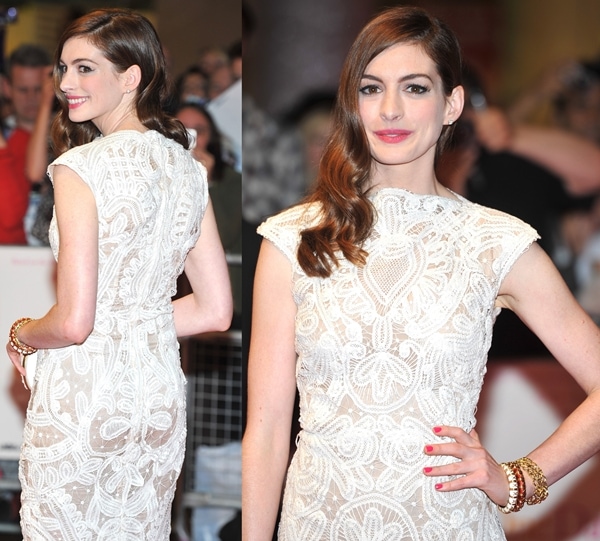 Anne Hathaway attends the European premiere of 'One Day' at Vue Westfield on August 23, 2011 in London, England
Credit: WENN