Anthony Ciccone, the older brother of pop icon Madonna, passed away on Saturday at 66. According to reports, Anthony had been experiencing health issues in recent months.
Joe Henry, who is married to Madonna's sister Melanie Ciccone, was the first to break the news on Instagram, along with an old black-and-white photo of Anthony.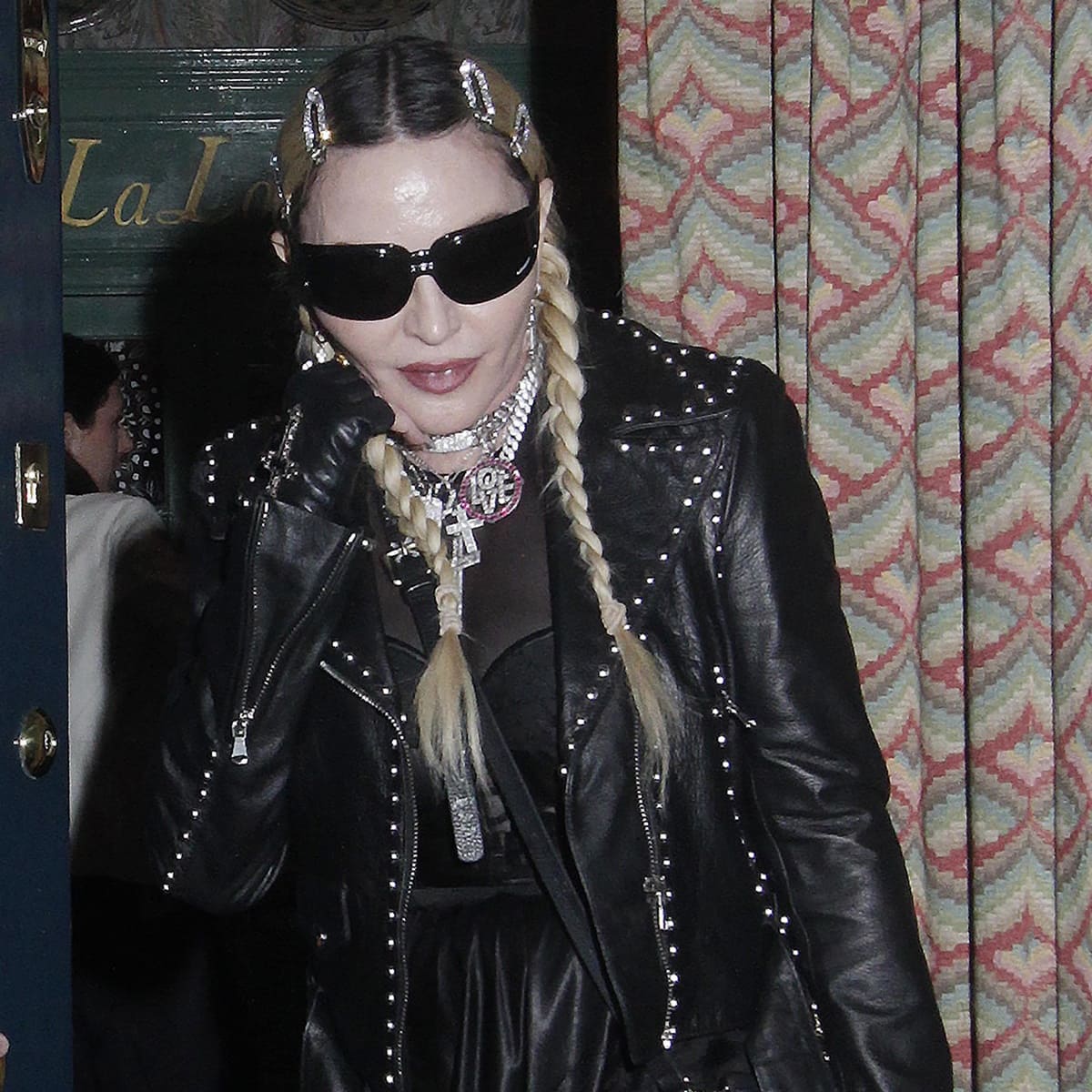 Anthony Ciccone, one of Madonna's seven siblings, has passed away at the age of 66, according to a family member (Credit: INSTARimages)
On February 26, Henry announced, "My brother-in-law, Anthony Gerard Ciccone, exited this earthly plane last evening."
He noted their frequently tumultuous relationship, "I've known him since I was 15, in the spring of our lives in Michigan so many years now gone. As brother Dave Henry (who took this photograph) notes here, Anthony was a complex character; and god knows: we tangled in moments, as true brothers can. But I loved him, and understood him better than I was sometimes willing to let on."
View this post on Instagram
The singer-songwriter continued, "But trouble fades; and family remains— with hands reached across the table. Farewell, then, brother Anthony. I want to think the god your blessed mother (and mine) believed in has her there, waiting to receive you. At least for today, no one shall dissuade me from this vision."
Madonna has not made a public statement on the incident, but the pop icon liked Joe Henry's Instagram post that broke the news of Ciccone's passing.
Although the cause of his death has not yet been publicly disclosed, it is known that Anthony struggled with substance abuse and spent some time as a homeless person living under a bridge in Michigan, where the singer was raised.
Christopher Ciccone, one of Madonna's seven siblings, published a tell-all book titled "Life With My Sister Madonna" in 2008, which provided an insider's look into their personal and professional relationship (Credit: S_Bukley / Shutterstock)
Over the years, this reportedly strained his relationship with his family, including Madonna. The eight siblings lost Madonna Ciccone, their mother, to breast cancer in 1963 when she was 33 years old.
However, despite their troubled past, Madonna apparently helped support her brother when he was willing to accept it.
According to an insider that spoke to Page Six, "Madonna helped to support her brother when he would accept that support. During his final months, he was in contact with family and Madonna, but this past week, he refused the support the rehab facility offered, and it was clear he was ready to move on."
In a 2013 interview with the Daily Mail, Anthony attacked his famous sister and their family, claiming that they did not care about him and that he was an embarrassment to them.
He said during that time, "I'm a zero in their eyes – a non-person. I'm an embarrassment. If I froze to death, my family probably wouldn't know or care about it for six months."
Anthony continued, "My father would be very happy if I died of hypothermia. Then he wouldn't have to worry about it anymore. He's old school. He grew up in the depression. He doesn't want to be bothered, he's lived his life you see. He doesn't like me. He doesn't want me to be me, he wants me to be somebody else."
View this post on Instagram
He also said that he and Madonna never loved each other. Anthony claimed, "Madonna doesn't give a s**t if I'm dead or alive. She lives in her own world. I never loved her in the first place. She never loved me. We never loved each other."
However, in 2017, it was reported that Anthony had completed a recovery program and reconciled with his family.
Despite their differences, it is clear that Anthony's passing is a loss for Madonna and her family. We extend our condolences to them during this difficult time.