How can we ever forget about shoes as decadent as the Dsquared2 Fall 2015 "Queen Mary" sandals? We know there were a few years between these two sightings, but we love these shoes enough that we're willing to let it pass. Both Ariana Grande and Pixie Lott have worn these gorgeous jewel-encrusted t-straps. Read on to see who made the worthy-of-royalty sandals look majestic and who made them look tragic.
Ariana Grande was first to wear the Dsquared2 "Queen Mary" sandals on the red carpet at the American Music Awards back in 2015. Not sporting her infamous ponytail yet, the then 22-year-old singer looked prom-ready in a twisted updo and a Giambatista Valli Haute Couture beaded strapless dress featuring a pink peplum layered over its see-through lace skirt. The pint-sized pop star wisely kept the jewelry to a minimum since the "Queen Mary" sandals, with their diamond and emerald-hued crystal embellishments, provided all the needed bling.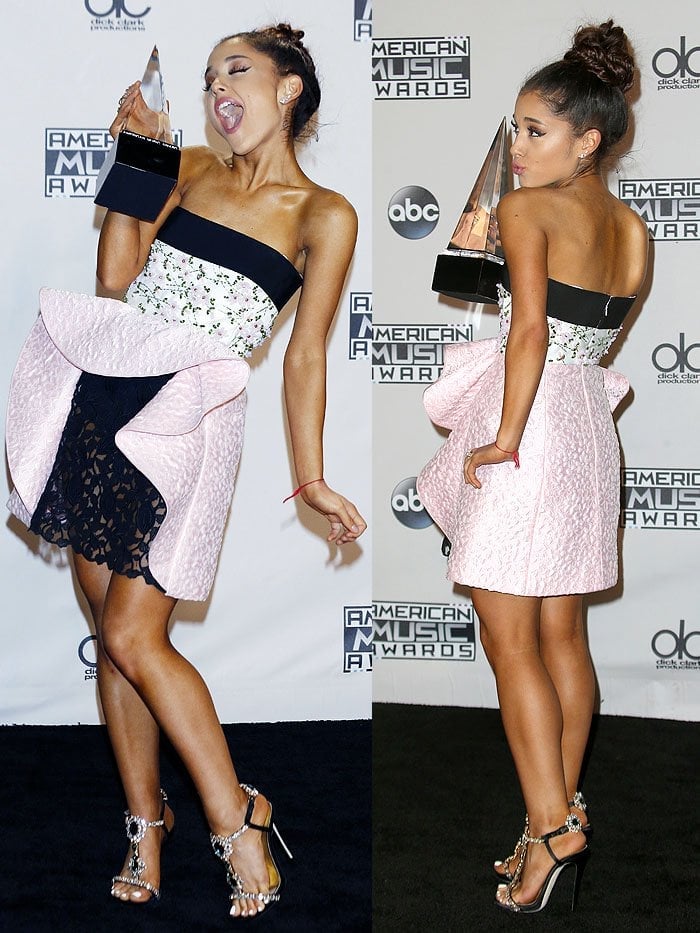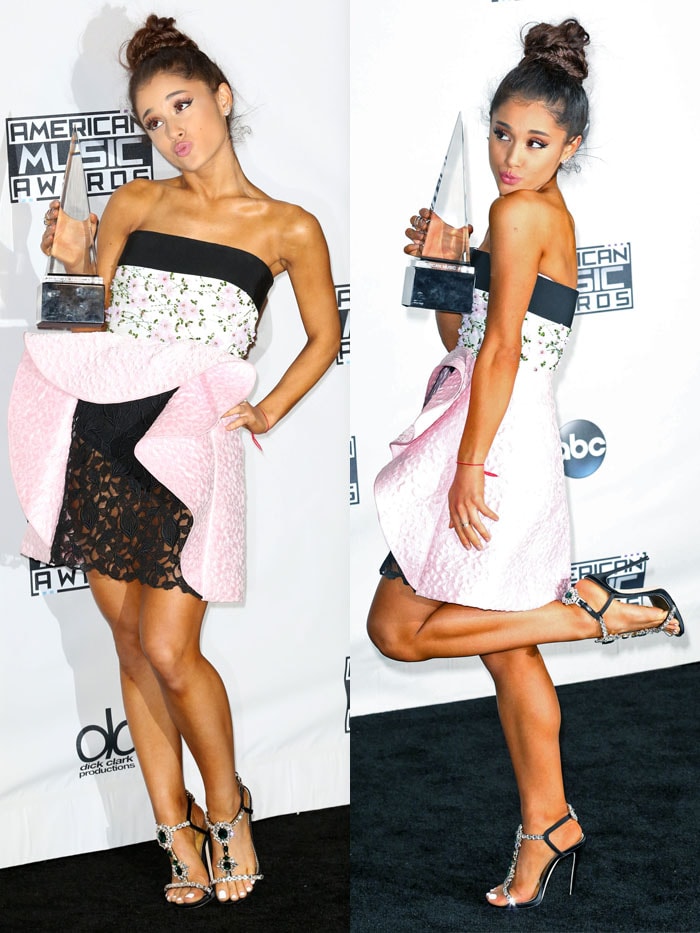 Ariana Grande posing with her Favorite Female Artist (Pop/Rock) award in the press room at the 2015 American Music Awards held at the Microsoft Theater in Los Angeles, California, on Nov. 22.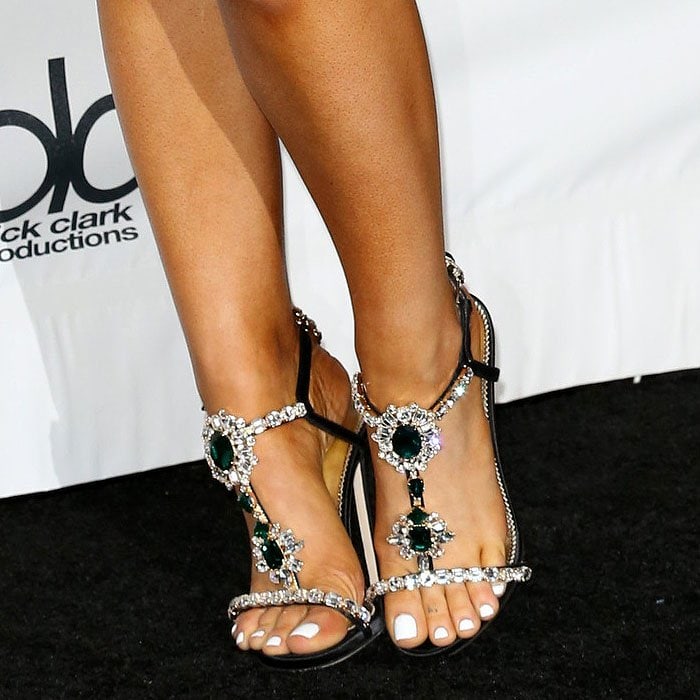 Closeup of the Dsquared2 "Queen Mary" jeweled t-strap sandals on Ariana Grande.
Pixie Lott took a more festive approach to her Dsquared2 "Queen Mary" sandals at the celebration of her new single, "Won't Forget You," at the Cuckoo Club in London. Sporting a shiny green Saint Laurent Fall 2016 strapless dress with a giant bow in front, the 26-year-old looked like a gaily wrapped present waiting to be opened under a Christmas tree. The soon-to-be Mrs. Oliver Cheshire also decided to leave all the sparkling to the "Queen Mary" sandals and accessorized only with a pair of pearl ball earrings.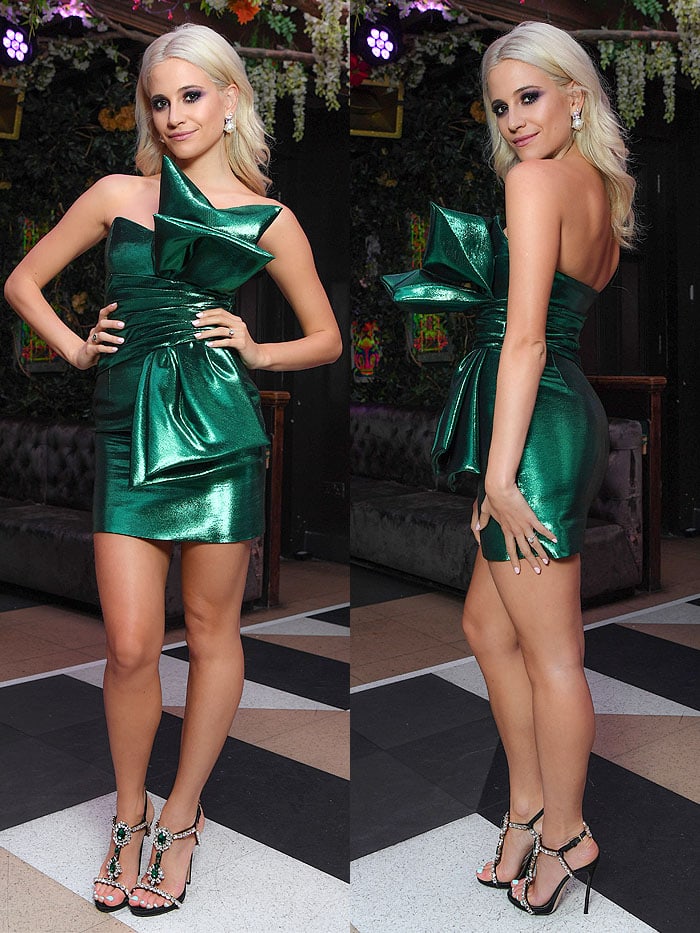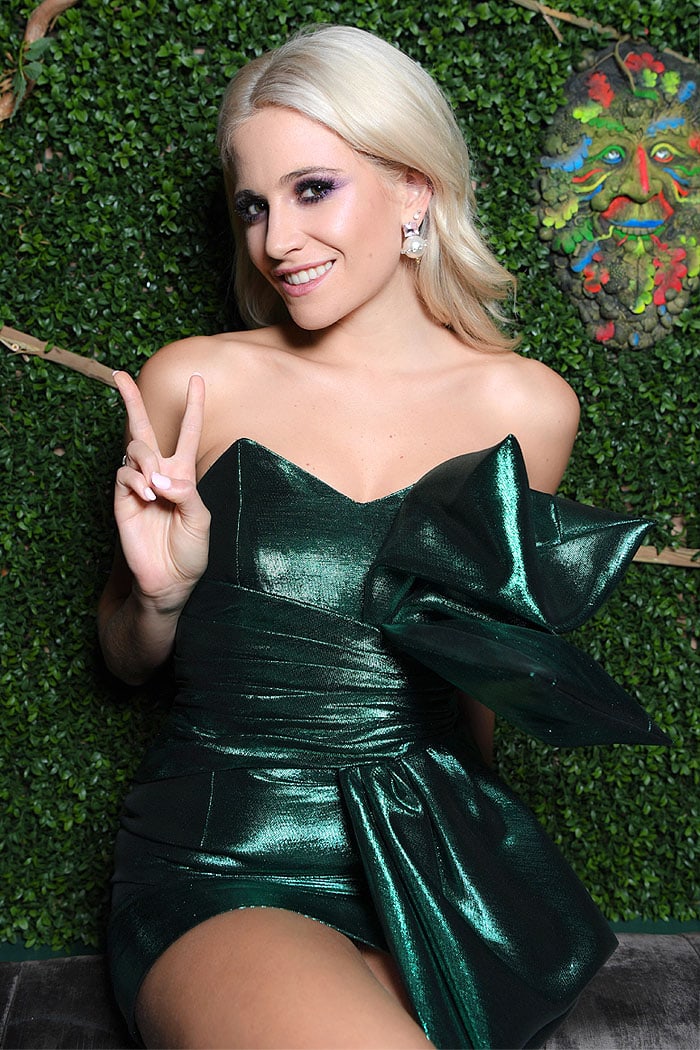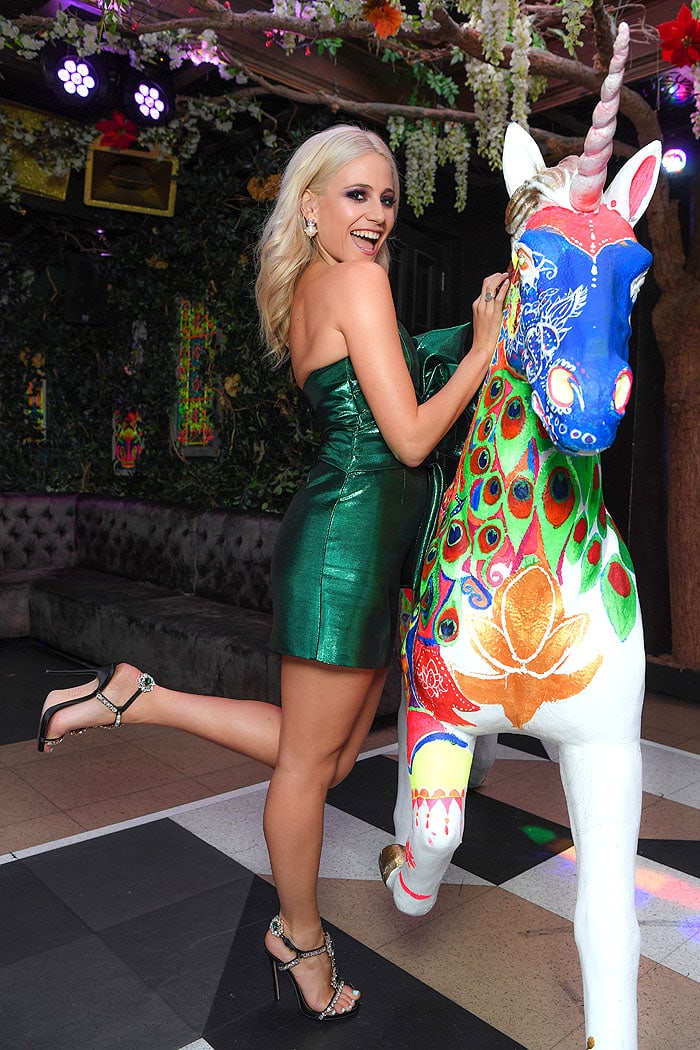 Pixie Lott at the celebration of the release of her new single, "Won't Forget You," at the Cuckoo Club in Mayfair in London, England, on October 19, 2017.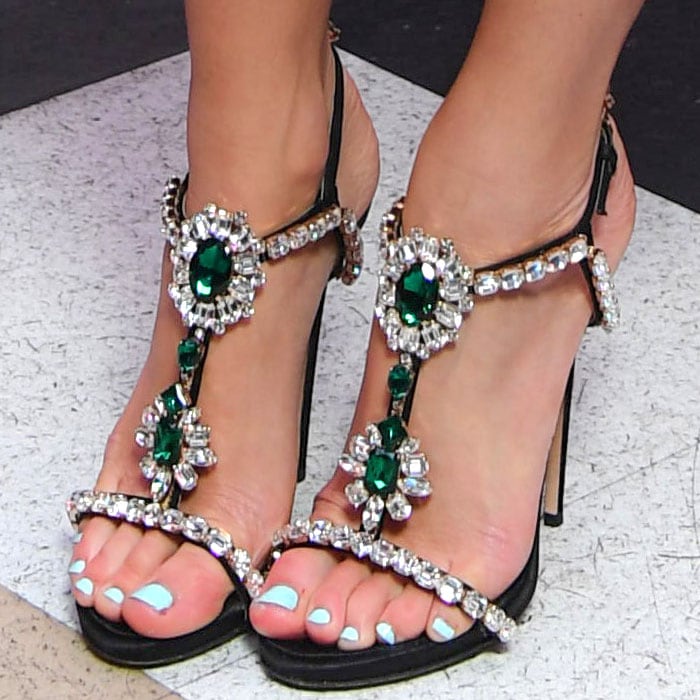 Details of Pixie Lott's Dsquared2 "Queen Mary" t-strap sandals with crystal jewel embellishments.
Who wins this Who Wore It Better battle for you, Ariana Grande or Pixie Lott?
The Dsquared2 "Queen Mary" sandals aren't available any longer, but check out the just as opulent Aquazzura "Eden" sandals positively dripping in crystals. We think they're serious contenders for Most Decadent Shoes we've ever featured here on Your Next Shoes!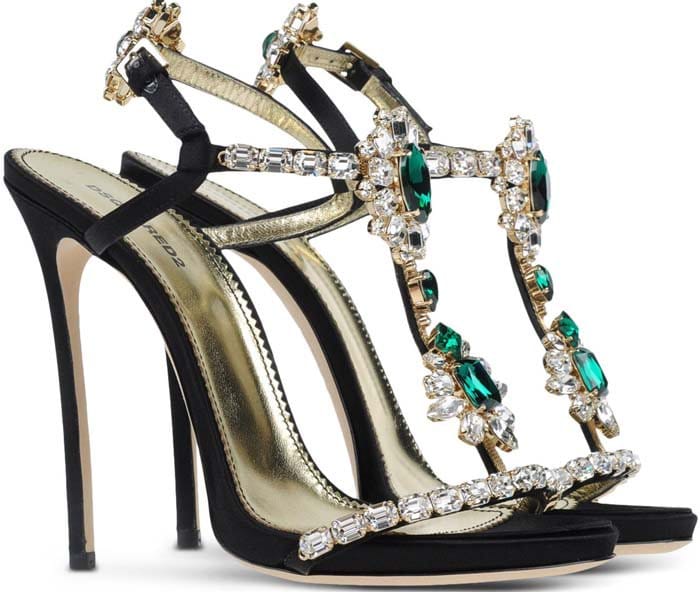 Dsquared2 "Queen Mary" jeweled t-strap sandals, $1,850 (sold out)
Credit: Brian To / Carsten Windhorst / Dave Bedrosian / Future Image / FayesVision / WENN