While often believed to be Armenian, Kris Jenner has European ancestry. The first child of Mary Jo Shannon and Robert True Houghton, her ethnicity is mixed (Dutch, English, Irish, German and Scottish).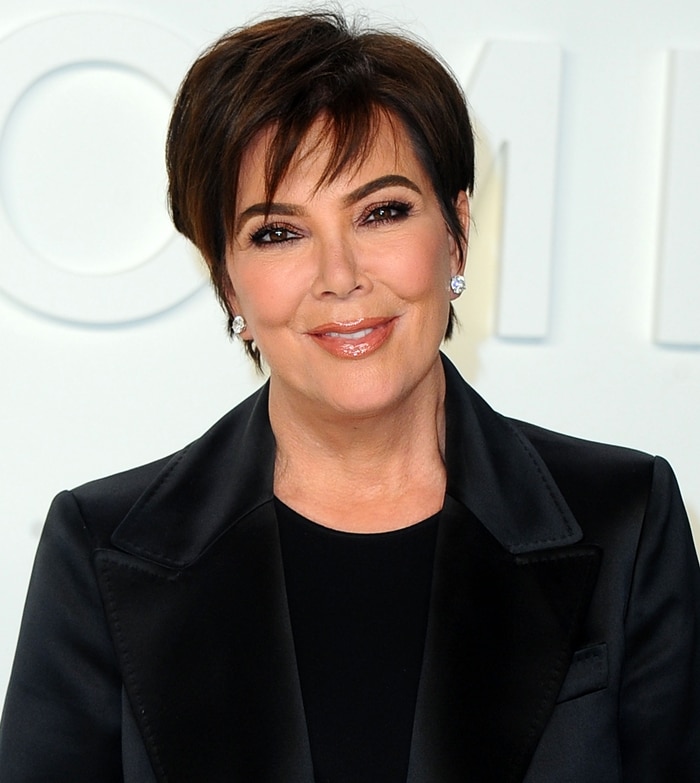 Kris Jenner does not have Armenian ancestry and is of mixed Dutch, English, Irish, German and Scottish ethnicity
Her first husband, Robert Kardashian, was an Armenian-American. His grandparents fled what is now Turkey in fear of the Armenian Genocide in 1915. Gaining national recognition as O. J. Simpson's friend and defense attorney during Simpson's 1995 murder trial, Robert Kardashian died in 2003.
He is believed to be the father of Kim Kardashian, Kourtney Kardashian, Rob Kardashian, and possibly Khloé Kardashian. However, their extremely wealthy mother does not have Middle Eastern ancestry.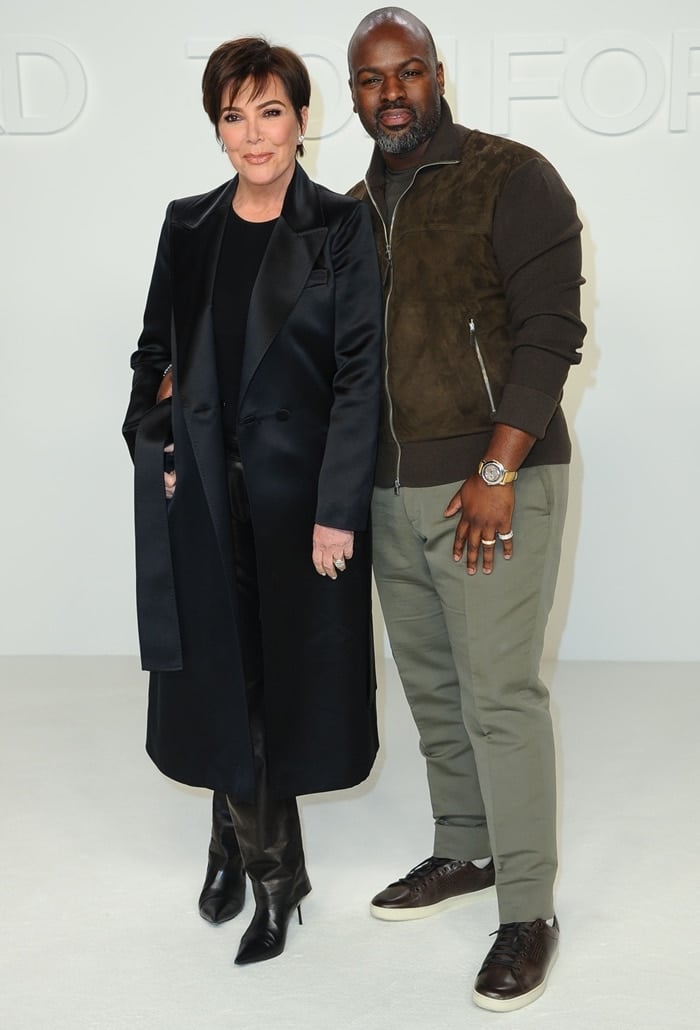 Kris Jenner, who has European ancestry, with her African-American boyfriend Corey Gamble at the Tom Ford AW20 Show at Milk Studios in Hollywood on February 7, 2020
In October 2015, Kris Jenner looked fresh and vibrant as she arrived at Los Angeles International Airport after a long flight from Paris. She was accompanied by her loyal boy toy, the then 34-year-old Corey Gamble.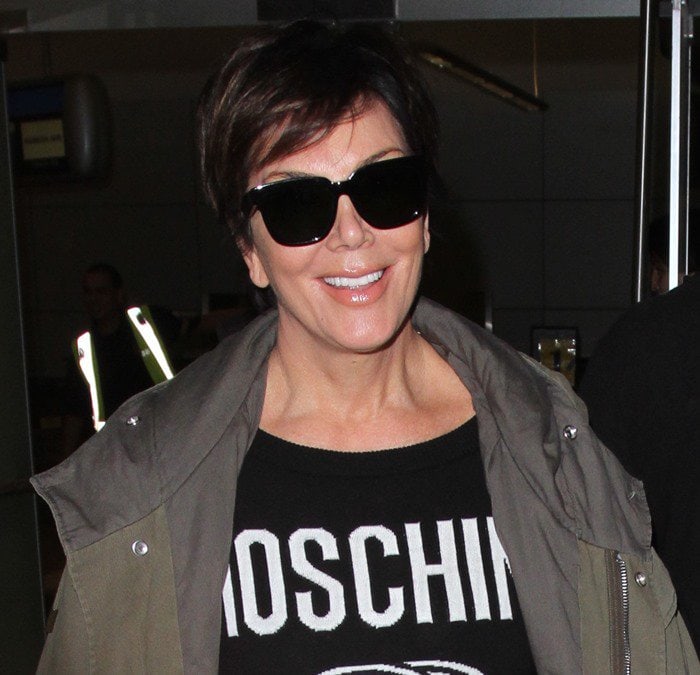 Kris Jenner wearing a printed black Moschino sweater at Los Angeles International Airport on October 7, 2015
Earlier the same week, Corey was spotted with a chunky ring on his wedding finger, leading to speculation that the two may have married in secret.
Kris Jenner and Corey Gamble both face the paparazzi as they arrive at LAX
While surrounded by paparazzi at LAX, the then 59-year-old momager looked youthful in a printed black Moschino sweater styled with matching leggings, a laid-back khaki jacket, funky square sunglasses, and a pair of chunky lace-up combat boots.
Kris Jenner shows off her clipped hair and large sunglasses as she arrives at LAX with Corey Gamble
Credit: WENN / Instar