If you were alive in 2006 — and even if you weren't — chances are you've heard of "High School Musical."
The Disney Channel Original Movie sparked the careers of stars Zac Efron, Vanessa Hudgens and Ashley Tisdale. All three have taken on bigger roles and projects ever since participating in the Disney musical.
Of course, that wasn't all that "High School Movie" sparked.
Thanks to the well-timed rise in social media, the movie sparked a deluge of gossip and dating rumors as well.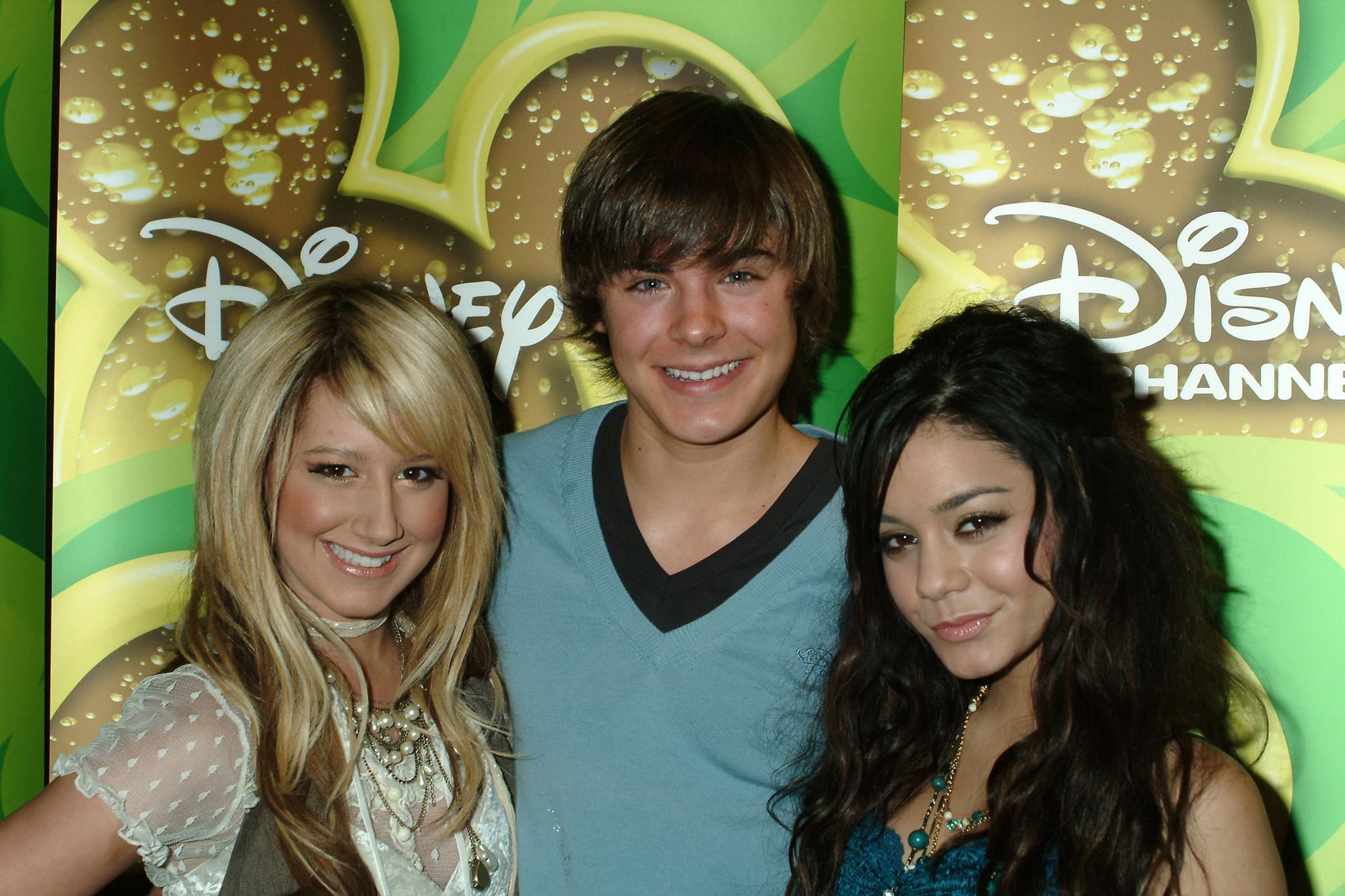 Ashley Tisdale, Zac Efron and Vanessa Hudgens pose for photos in front of a Disney Channel-branded backdrop (Credit: Jody Cortes / WENN)
All of the cast members quickly became close friends, and dating rumors quickly began linking Zac with both Vanessa and Ashley.
Trendy teen magazines, like Tiger Beat and J-14, were quick to publish photos and wasted no time labeling Zac and Ashley as a couple.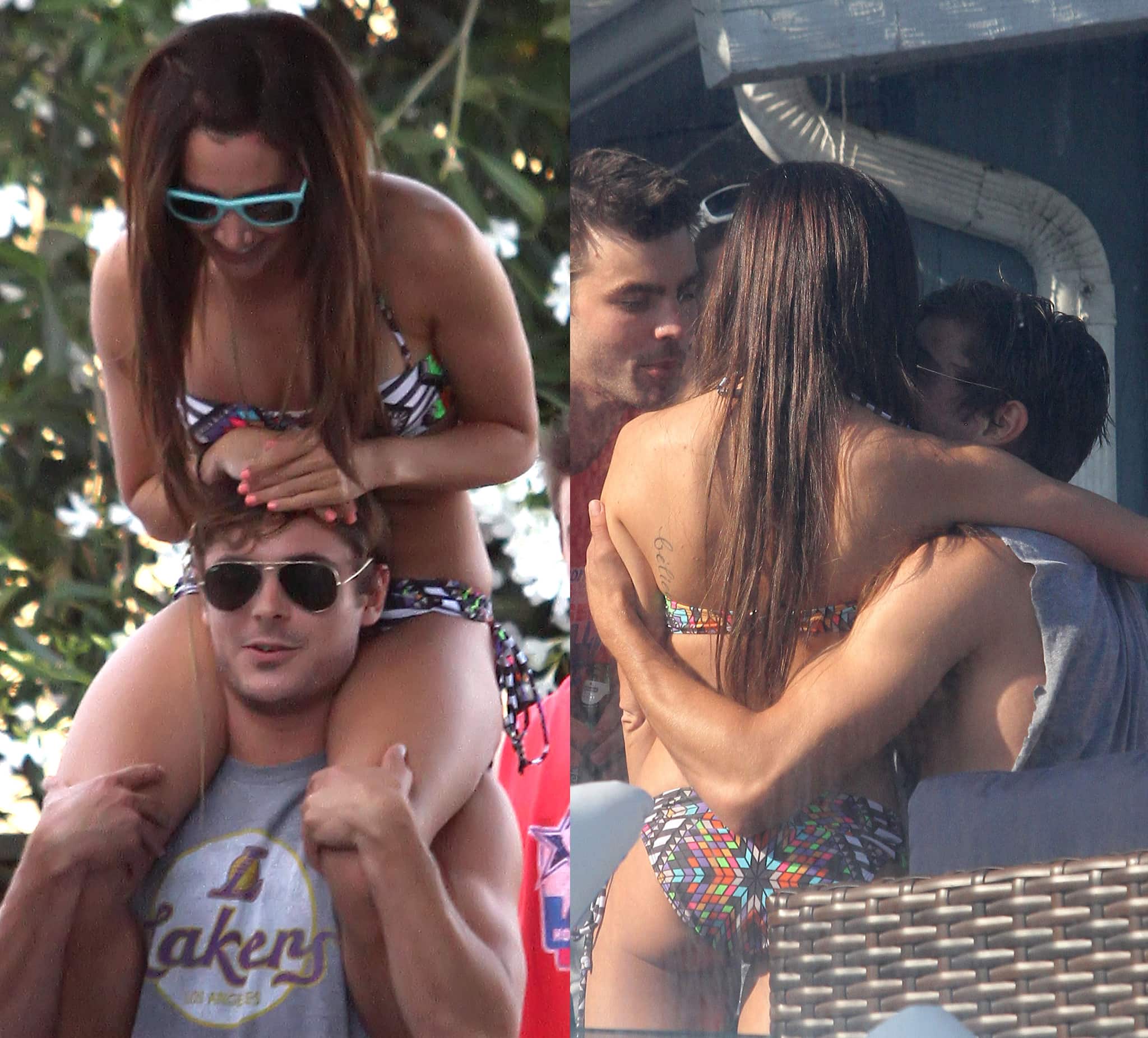 Ashley Tisdale and Zac Efron get close in Malibu on Ashley's birthday in 2011 (Credit: WENN)
Although neither star ever confirmed these rumors — and Zac later went on to publicly date Vanessa for quite some time — Ashley has confirmed one thing: that Zac was the worst kisser she had ever locked lips with!
Why Does Ashley Tisdale Label Zac Efron as Her Worst On-Screen Kiss?
When asked in Elle Magazine's Thirst Trap who her worst on-screen kiss was, Ashley was quick to throw her co-star under the bus.
She said kissing Zac was incredibly weird, and she didn't enjoy one second of it.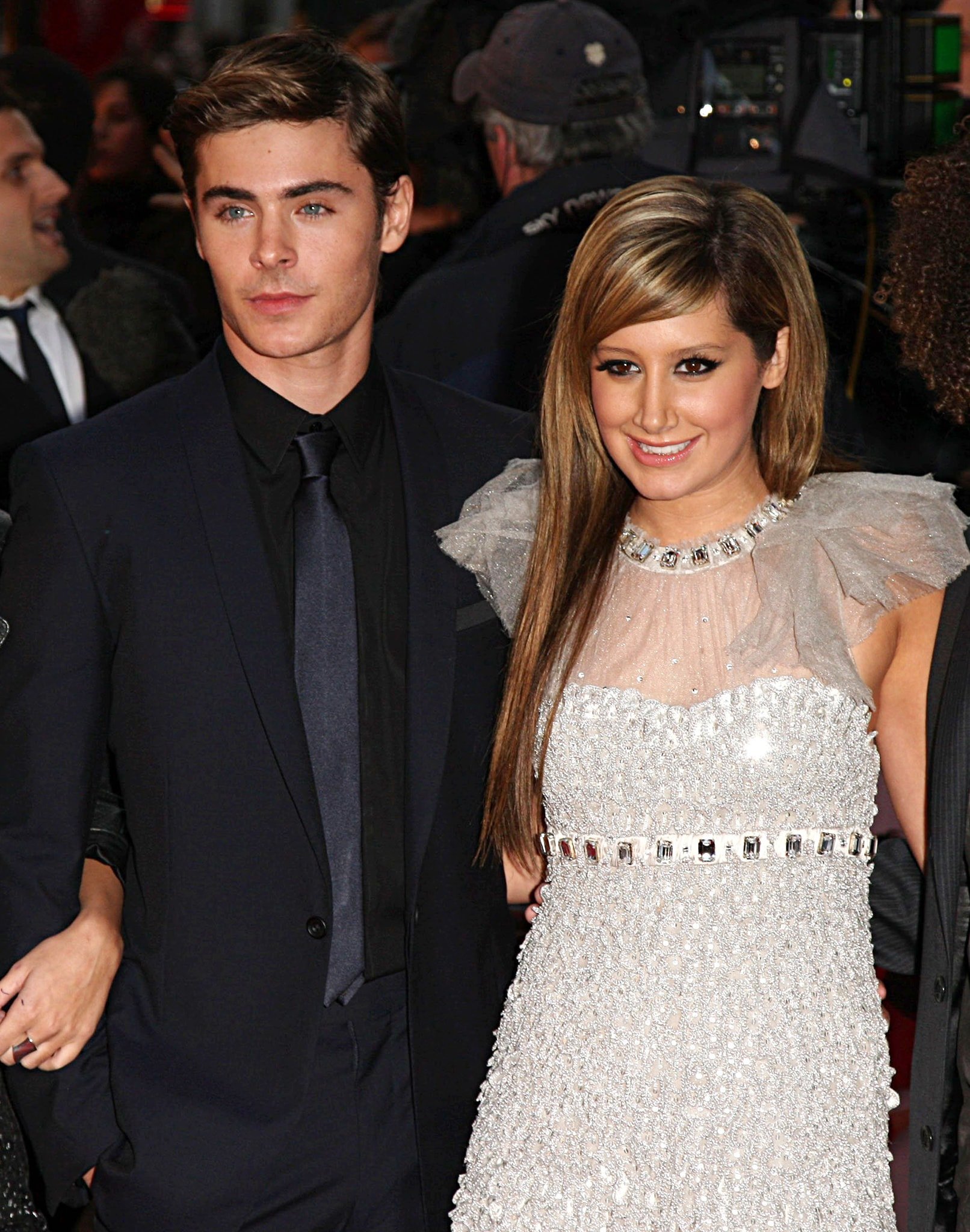 Ashley Tisdale revealed that Zac Efron was her worst on-screen kiss (Credit: Lia Toby / WENN)
The two shared a kiss during an episode of the Disney Channel show "The Suite Life of Zack and Cody," on which Ashley had a leading role and Zac had a guest appearance.
The two kissed as part of the episode's plot, and Ashley said it was the worst kiss she's ever had to give on-screen.
But, why was it terrible? Ashley explained that due to her close friendship with the "Down to Earth" star, it felt like kissing her brother.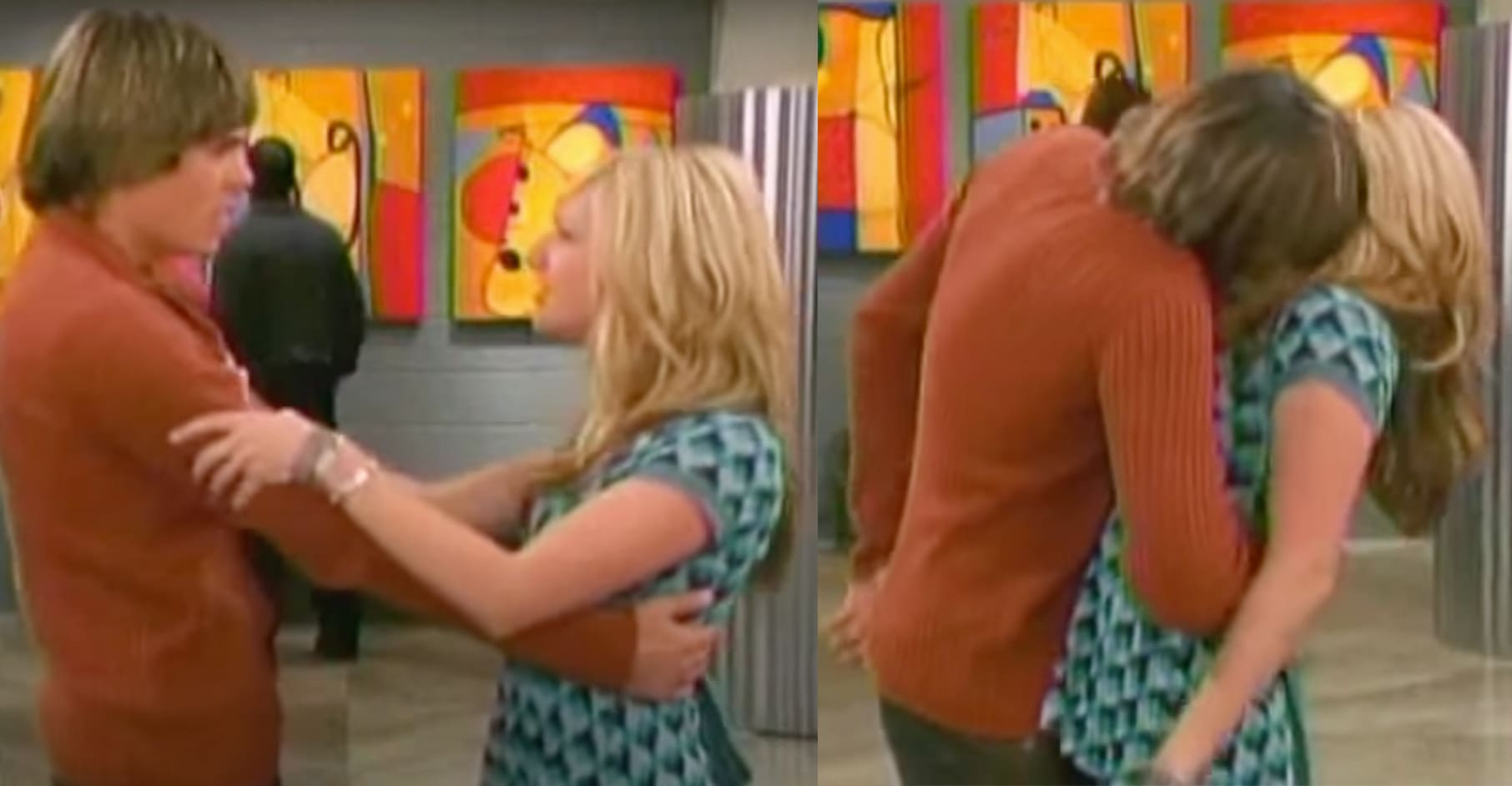 Zac Efron and Ashley Tisdale share a kiss on "The Suite Life of Zack and Cody" (Credit: eragoncris / YouTube)
While Ashley could have just told us that and it would have been enough, she went even further.
After "High School Musical," Zac went on to work with production studios like Warner Brothers, where he was able to get a little more explicit with his filming.
However, Ashley stuck around at Disney Channel, where scenes were kept completely family-friendly.
Ashley said she wasn't expecting the amount of tongue she received, and she was quick to lecture Zac.
"This is Disney Channel," she said. "We don't kiss like that on the Disney Channel!"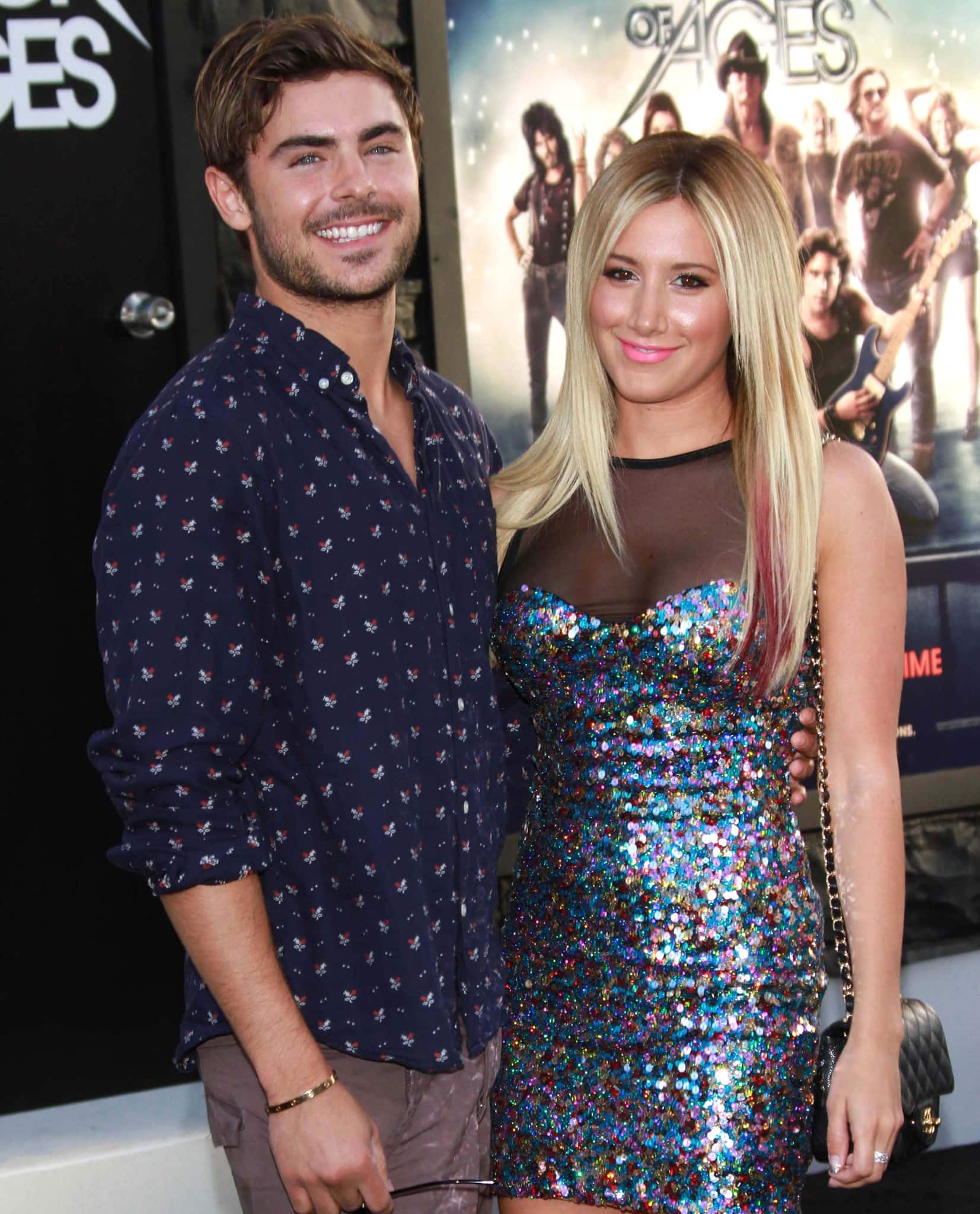 Ashley Tisdale said co-star Zac Efron used too much tongue during their on-screen kiss (Credit: FayesVision / WENN)
However, being such close friends, the two were quick to laugh it off.
In July 2012, Ashley Tisdale was spotted out in L.A. in a pair of cream Chloe booties.
Ashley Tisdale wears her hair down as she leaves a business meeting in Los Angeles on July 25, 2012 (Credit: WENN)
The American actress, voice actress, and recording artist paired her boots with distressed cuffed skinnies and a breezy button-up. She accessorized with an oversized leather tote and chic sunnies.
Ashley Tisdale wears a button-up and carries a large tote while out in Los Angeles (Credit: WENN)
Her loose beachy waves were perfect for this casual look and the booties added a slightly edgy twist.
Ashley Tisdale pairs white jeans with a large black tote while out in Los Angeles (Credit: WENN)
While Ashley's booties, unfortunately, have sold out online, you can browse other shoes by this brand at Nordstrom and Farfetch.
Chloe 'Susanna' Nappa Studded Low Boot, $1,230