Best known for her portrayal of Sharpay Evans in the High School Musical film series (2006–2008), in November 2012 Ashley Tisdale covered up in a cozy oversized sweater and black jeggings while out in Los Angeles post-Halloween.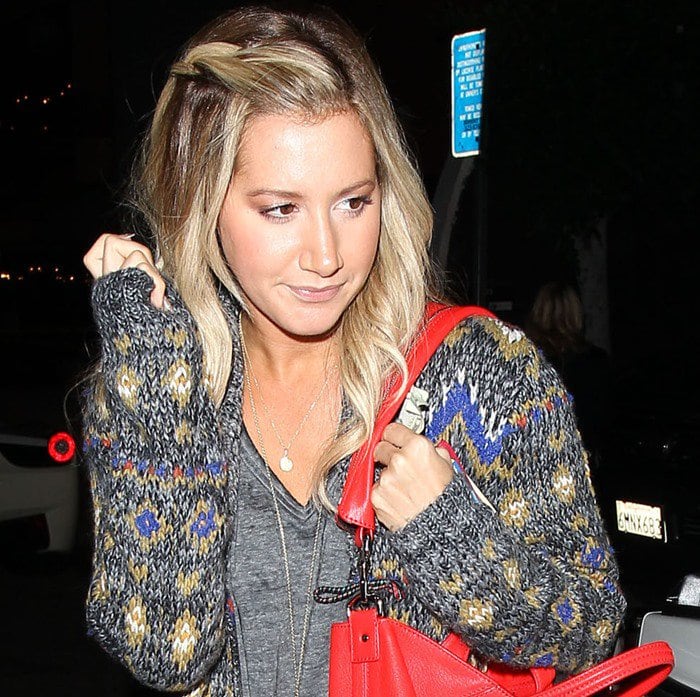 Ashley Tisdale wears her blonde hair curled and braided as she leaves Nobu in Los Angeles on November 1, 2012
Released simply as a Disney Channel Original Movie, the first High School Musical film was aired on January 20, 2006, when Ashley Tisdale was 20-years-old.
Born on July 2, 1985, in Monmouth County, New Jersey, she turned 21 on July 2, 2006.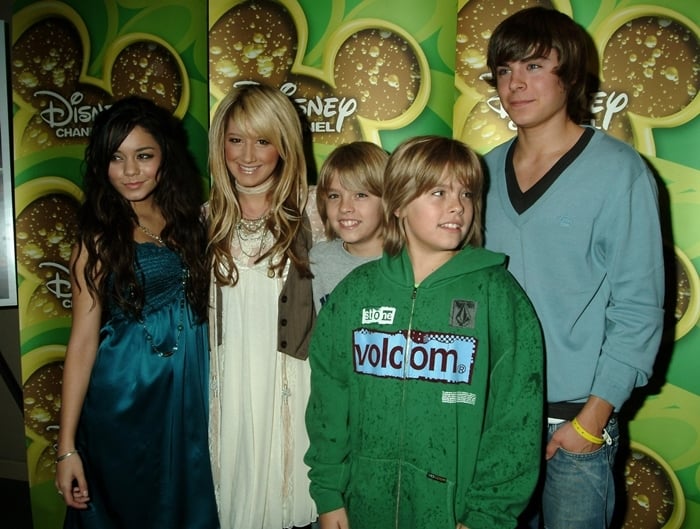 Vanessa Anne Hudgens, Ashley Tisdale, Dylan Sprouse, Cole Sprouse, and Zac Efron attend a screening of the new original movie of 'High School Musical' in Burbank, California, on January 14, 2006
"I've honestly lost track because every single year, there is an anniversary for one of those movies. I expect that every year there is gonna be another anniversary," she shared. "It's just… kind of crazy. I feel like we celebrate it every single year almost at this point," Tisdale told E! News in December 2020 about the possibility of a High School Musical reunion.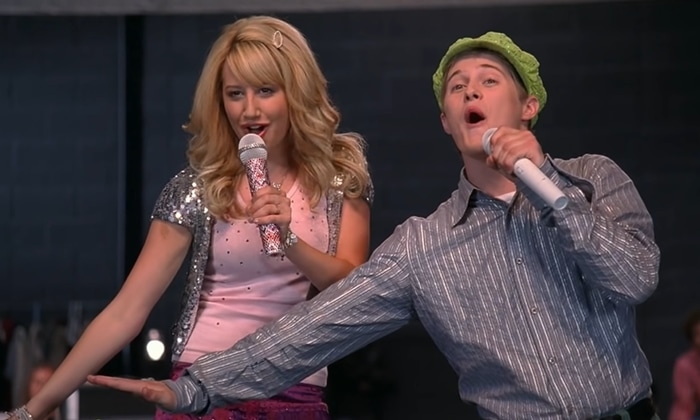 Ashley Tisdale and Lucas Grabeel perform "What I've Been Looking For" in the Disney Channel Original Movie High School Musical (2006)
"We all did get together," she said about starring in the popular series of musical romantic comedy-drama films.
"But I don't see us getting together again. It's really awesome, obviously, and it's so sweet that everybody likes to count each year for all three of [the films]. For us, there's always an anniversary."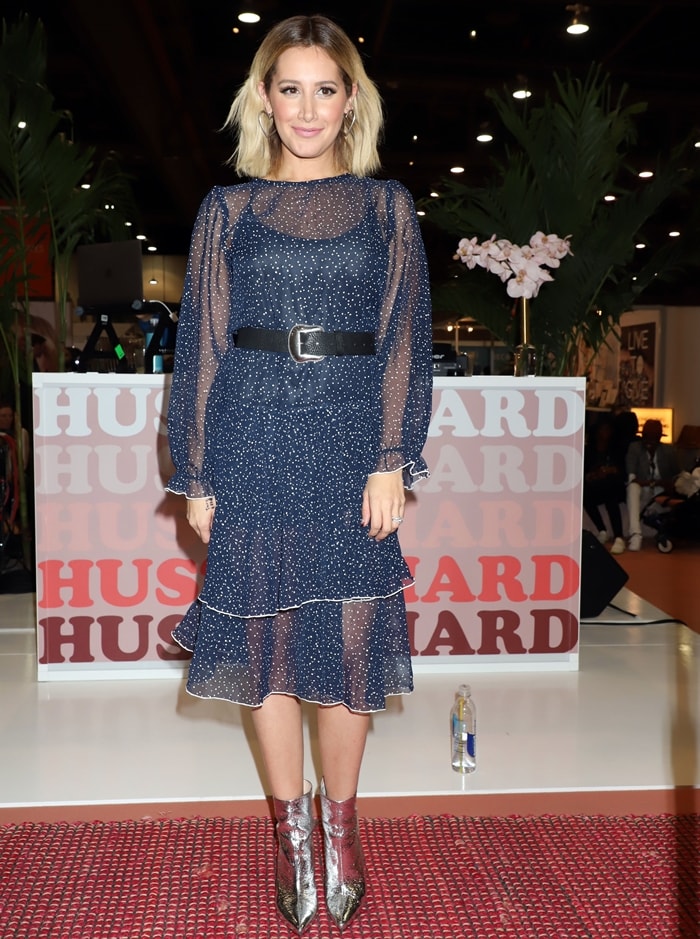 High School Musical Alum Ashley Tisdale attends Fashion Go's Opening Night Happy Hour at the Magic Marketplace in Las Vegas on February 5, 2019
While out in Los Angeles, Ashley wore a gray t-shirt and an interesting multi-colored cardigan that featured a tiger head design knitted on the back.
The look was very simple but chic enough to gain attention, thanks to the perfectly chosen extras she wore — a hot red Givenchy tote bag and super cool studded ankle booties.
Ashley Tisdale wears studded ankle booties and a bright red Givenchy purse as she leaves a restaurant in Los Angeles
Are you digging this former Disney star's casual style? What are your thoughts on her accessories?
It's a little hard to tell from this distance, but Ashley wore the "Chelsea" boots from Jeffrey Campbell, which feature plastic stud detailing on each upper outer side.
Jeffrey Campbell Chelsea Studded Boots, $328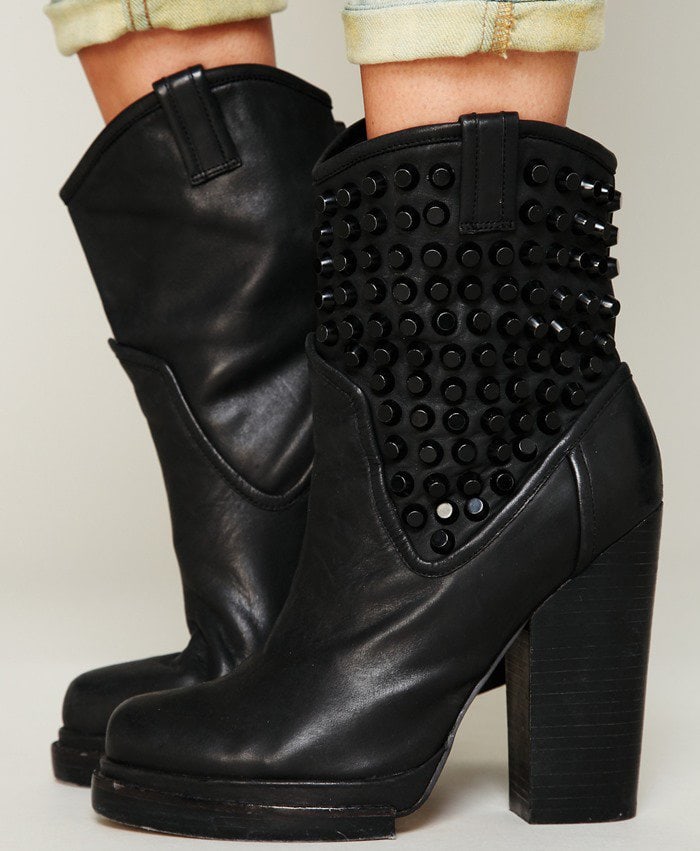 Credit: WENN / Jody Cortes / DJDM