During the summer months, body temperatures rise, causing an unpleasant sticky and sweaty feeling.
While it can get really hot during summer, many people still choose to go out and enjoy the warm weather, clad in their light, breezy outfits.
Flip flops and sandals are the most popular footwear for hot summer days. But along with the heat of summer comes the sweat, grime, and odor that can build up on your favorite summer shoes.
Fortunately, there are easy ways to clean your sandals, depending on the material they are made of.
Here, we will be focusing on the two most common materials used in sandals—rubber and leather. Check out these tips from the experts at Famous Footwear:
How to Clean Rubber Sandals
Using Soap and Water
Rubber sandals are very easy to clean. You can simply use soap and water to keep your sandals looking their best.
Step 1: Fill a small basin with water and add just enough amount of liquid or dish soap. Stir until the dish soap is mixed in.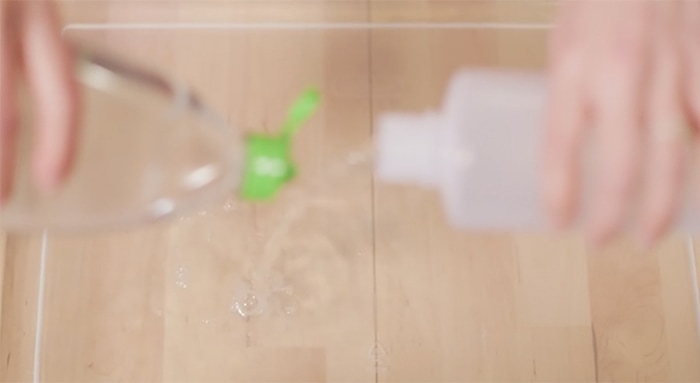 Step 2: Dip your rubber sandals in the soapy water.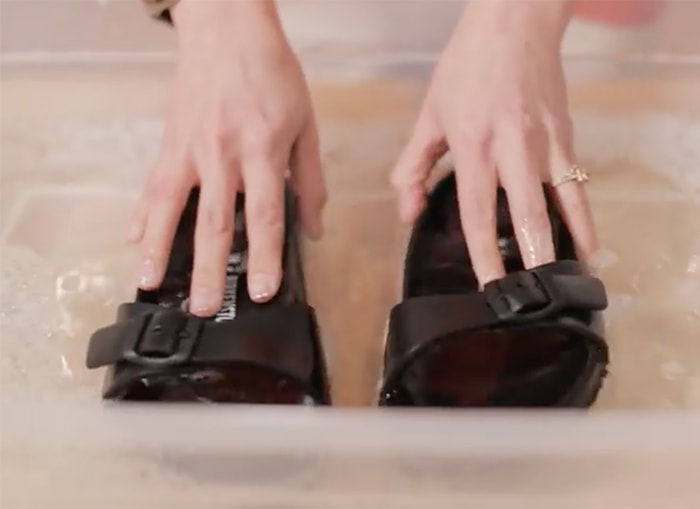 Step 3: Using a soft-bristled toothbrush, gently scrub your sandals. Be careful not to apply too much pressure as it can damage the texture of the sandals.
If your sandals have a logo print, lightly scrub them with the toothbrush to avoid fading.
Step 4: Rinse your sandals with clean water.
Step 5: Air-dry your rubber sandals. Do not leave them in direct sunlight.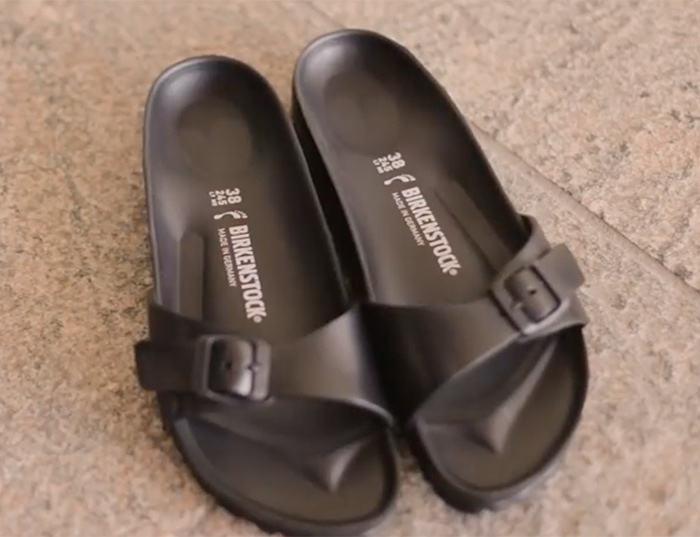 Step 6: Once they've dried up, seal your sandals in a resealable plastic bag.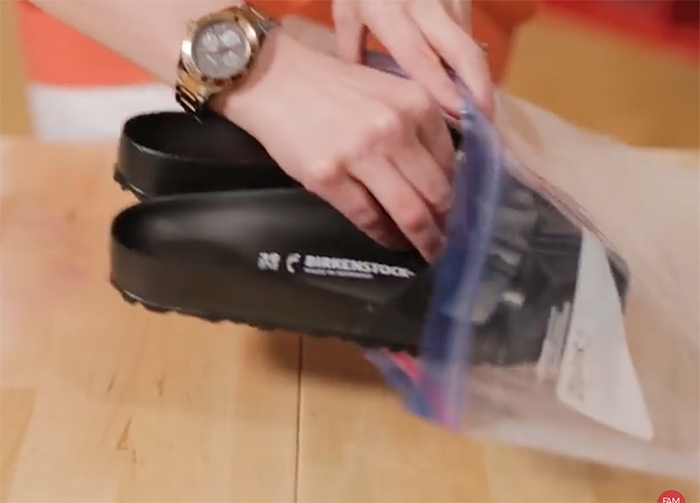 Step 7: Although your sandals are already free of dirt after cleaning, it doesn't mean they are completely germ-free.
After sealing your sandals, put them in the freezer overnight to kill odor-causing bacteria.
Using Baking Soda
Baking soda is a natural odor eliminator. It is said to be the most effective ingredient in removing acidic odor compounds.
Step 1: Submerge your rubber flip flops in a basin filled with warm water.
Step 2: Instead of splashing liquid soap, sprinkle enough amount of baking soda. Leave your flip flops in the basin for five to ten minutes.
Step 3: Using an old toothbrush, scrub your flip flops. Don't forget to scrub the soles as well.
Step 4: If the odor persists, mix baking soda with salt water until paste forms.
Step 5: Apply the paste on your sandals and scrub them. Use light pressure to avoid damage.
Step 6: Rinse off the paste with clean water and air dry.
How to Clean Leather Sandals
While there are a lot of leather cleaners available on the market, you can simply use common household products like dish soap and baking soda to clean your leather sandals.
Using Soapy Water
Step 1: Mix soap and water in a basin. Avoid using harsh soap as it can dry out the leather.
Step 2: Dip a clean cloth into the mixture.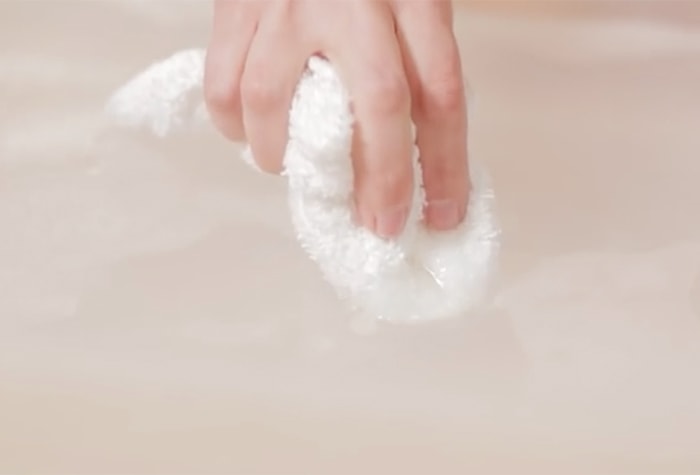 Step 3: Rub away the dirt on your sandals using the soaked cloth. Wipe it gently to avoid scuffs.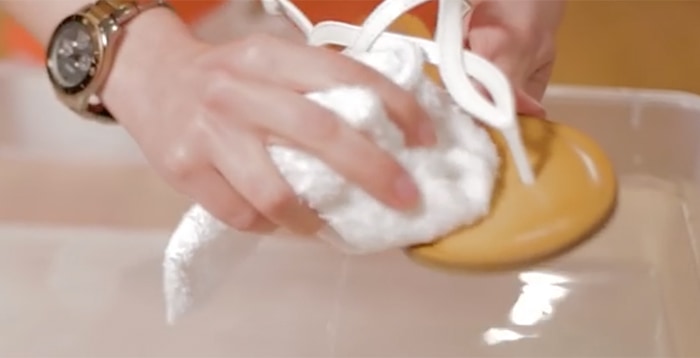 Step 4: Wipe your sandals dry with a clean microfiber cloth.
Step 5: Apply leather conditioner in the same way you would shine your shoes. This will help keep your leather sandals soft.
Step 6: Allow your leather sandals to air dry away from sunlight to prevent the leather from drying out.
Using Baking Soda
If your sandals still smell after cleaning, follow the steps below:
Step 1: Apply a liberal amount of baking soda directly on your leather sandals, including the insoles.
Step 2: Place your sandals in a plastic bag and seal it. Leave it overnight or for about four to eight hours to let the baking soda do its trick.
Step 3: Wipe away the baking soda with a dry, soft cloth.
Step 4: Don't forget to apply a leather conditioner.
While baking soda can absorb odor, using it too often can dry out your leather sandals.