Ashton Kutcher and Mila Kunis made a ridiculously cute return to the red carpet at the 2018 Breakthrough Prize Ceremony at NASA Ames Research Center on Sunday in Mountain View, California. They last posed together at the premiere of 'Traffic' in December 2000.
The Breakthrough Prize honors top achievements in the fields of physics, life sciences and mathematics. Morgan Freeman hosted the event, and Kerry Washington showed off her legs in a floral print Giambattista Valli Fall 2017 Couture dress.
The 'Bad Moms 2' star looked lovely in a dress from Dolce & Gabbana featuring a sheer black corset bodice and voluminous skirt that is decorated with vibrant rose motifs (available at Moda Operandi). She accessorized with Piaget earrings, a Maya Brenner necklace, and strappy black 'Nudist' sandals by Stuart Weitzman (available at Amazon).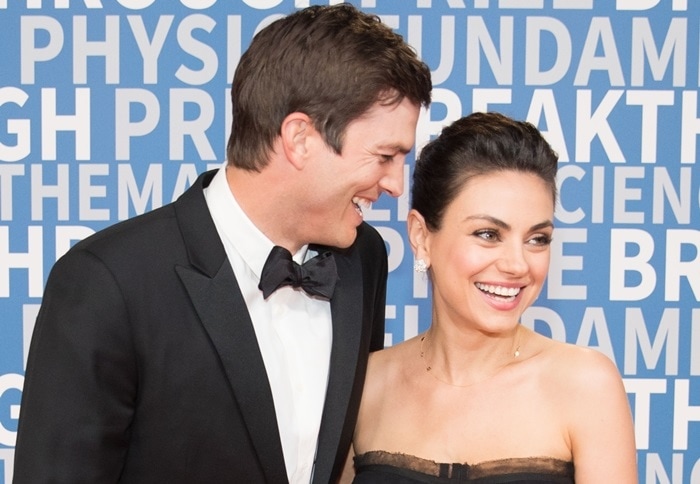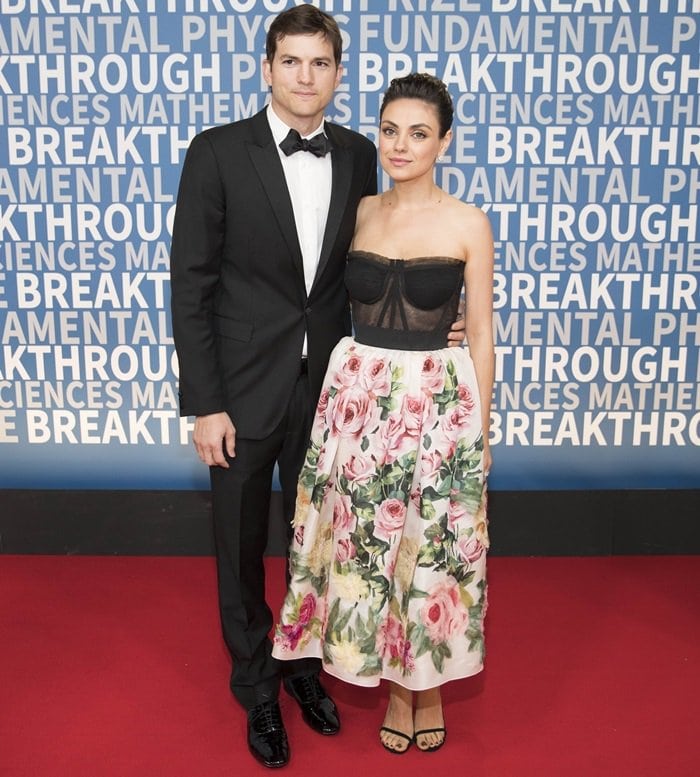 Ashton Kutcher and Mila Kunis on the red carpet at the 2018 Breakthrough Prize Ceremony at NASA Ames Research Center in Mountain View, California, on December 3, 2017
During the award show, Ashton Kutcher and Mila Kunis presented the Breakthrough Prize in Life Sciences to Professor Kim Nasmyth. The winner's citation honors the English geneticist for 'elucidating the sophisticated mechanism that mediates the perilous separation of duplicated chromosomes during cell division and thereby prevents genetic diseases such as cancer.'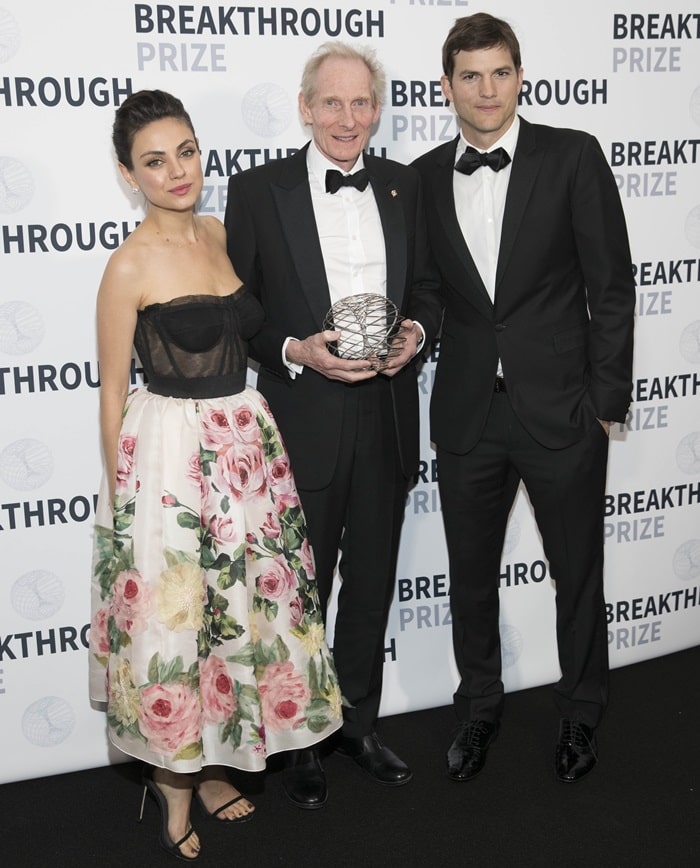 Professor Kim Nasmyth FRS, Whitley Professor of Biochemistry at the University of Oxford and Fellow of Trinity College, Oxford, posing with Ashton Kutcher and Mila Kunis
Credit: WENN / Drew Altizer